Ethics and Corporate Social Responsibility Essay Sample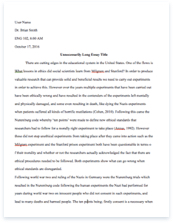 The whole doc is available only for registered users
OPEN DOC
Download Essay
A limited time offer!
Get a custom sample essay written according to your requirements urgent 3h delivery guaranteed
Order Now
Ethics and Corporate Social Responsibility Essay Sample
1.0.0 Introduction
The IBM is establish from June 16, 1911, these technologies and their respective companies were merged by Charles Ranlett Flint to form the Computing-Tabulating-Recording Company (C-T-R). The New York City-based company had 1,300 employees and offices and plants in Endicott and Binghamton, New York; Dayton, Ohio; Detroit, Michigan; Washington, D.C.; and Toronto, Ontario. It manufactured and sold machinery ranging from commercial scales and industrial time recorders to meat and cheese slicers, along with tabulators and punched cards. Flint recruited Thomas J. Watson, Sr., from the National Cash Register Company to help lead the company in 1914. Watson implemented "generous sales incentives, a focus on customer service, an insistence on well-groomed, dark-suited salesmen and an evangelical fervor for instilling company pride and loyalty in every worker". IBM is still maintains its position as the most patent companies in the world. Since 1993, the IBM for 20 years in the patent register at the top of the charts. By 2002, the IBM researchers total cumulative 22358 awarded patents, and the record is unprecedented, far more than IT industry's top 11 big us companies have patent, this 11 IT monopoly include: HP, Intel, Sun, Microsoft, dell, etc. IBM won the 6478 U.S. patents in 2012, refresh the new historical record of the company. 2.0.0 Types of Corporate Social Responsibility (CSR)
2.1.0 Environmental Responsibility
People expect businesses to exhibit environmentally responsible behavior, as evidenced by a PricewaterhouseCoopers survey that found that the No. 1 issue for companies in the future, according to U.S. respondents, is carbon emissions reductions. Specific environmental issues that affect businesses include global warming, sustainable resources and pollution. Businesses are being urged by environmental groups and governments to reduce their carbon footprint, to obtain their materials from sustainable sources and to reduce their pollution. 2.2.0 Human Rights Responsibility
The 21st-century marketplace is highly global. This means that when a product is purchased in the United States, for example, it may have been produced in China, or have components from South America. The ethical issue for corporations is ensuring that human rights are respected throughout all levels of the supply chain. Major companies have received criticism for their use of sweat shops and for sourcing resources that are harvested by unfairly treated workers. This has led to a push for the use of strict labor standards to be applied to suppliers, and a demand for fair trade products such as chocolate and coffee.
2.3.0 Financial Responsibility
Financial responsibility is an important issue in corporate social responsibility. In the wake of the accounting fraud perpetrated by Enron and Arthur Andersen and Ponzi schemes orchestrated by the likes of Bernie Madoff, businesses are questioned about the accuracy of their financial reporting by increasingly skeptical shareholders and government officials, as evidenced by the Sarbanes-Oxley Act. Employees are expected to act as whistle blowers in such situations, and white collar crime is seeing high-profile prosecutions like that of Martha Stewart or former WorldCom CEO Bernie Ebbers. 2.4.0 Political Responsibility
Trading with repressive regimes is a difficult issue in corporate social responsibility. Some businesses argue that working with these regimes will help to advance them and bring rights to the countries. People and governments have demanded that businesses stop trading with repressive regimes, which was most notably observed when several western governments launched an embargo against the Apartheid government in South Africa during the 1980s. Shell Oil received considerable consumer backlash during the 1990s for its complicit involvement with the Nigerian government that murdered anti-oil activists. These issues make doing business with certain governments an important consideration for corporate social responsibility 3.0.0 Mission and objectives of Corporate Social Responsibility 3.1.0 Definition
CSR provides organizations with innovative solutions and expert services that enable compliance with data regulations and requirements to reduce liability and risk, giving peace of mind. That is mission. Vision is to be the industry leader and creative source for data compliance technology solutions and expert services. 3.2.0 Mission and objective of IBM corporate social Responsibility At the start of since founded a century ago, IBM is a people-oriented, based on the values of the enterprise. Will IBM together, is not only a new technology or business model, and the common faith. "To achieve customer, in order to innovation, integrity is responsible for" is from a different background, different age and gender of the IBM Shared core values. IBM's successive leaders believe that the deep enterprise culture and enterprise positive social responsibility enables IBM to achieve a win-win situation, in terms of business and social contribution also makes IBM is not the same company. IBM enterprise society responsibility concept and practice of prominent characteristics, is a fusion of social responsibility and enterprise growth, with IBM's top technology based products and comprehensive solutions, with first-class professional and technical employees of the service, pragmatic contribution to public welfare undertakings.
With partners at the same time, efforts, the unique advantage in their respective fields, jointly promote the development of public welfare undertakings. Over the years, IBM extending the scope of their own to fulfill social responsibility enhance as responsible for the enterprise standard. IBM values through community participation and business services to address specific social problems, involved in areas such as environment, community economic development, education, health, language and culture, etc. to measure the success of an enterprise or institution, is not that how its own statement, but in the outside world, how to evaluate is whether it can be employees, customers, investors and society as well as its recognized and accepted by people from all walks of life. 4.0.0 Duration of the corporate social Responsibility
Sustaining the CSR is difficult. In order to achieve it, I think the most important parts are balancing Economic, legal, and social responsibilities. First we are focus on Economic and social responsibilities it using the Enlightened self-Interest pattern. 4.1.0 Enlightened self-Interest
Enlightened self –Internet is a philosophy in ethics which states that people who act to further the interests of others (or the interests of the group or groups to which they belong), ultimately serve own self- interest. It has often been simply expressed by the belief that an individual, group, or even a commercial entity will "do well by doing good".
AS we seen in IBM in 1953 IBM President Thomas J. Watson, Jr. published the company's first equal opportunity policy letter – one year before the U.S. Supreme Court decision in Brown vs. Board of Education and 11 years before the landmark Civil Rights Act – which said, "It is the policy of this organization to hire people who have the personality, talent and background necessary to fill a given job regardless of race, color or creed." And he put IBM's money where his mouth was – writing to two Southern governors that IBM refused to adopt "separate but equal" policies, and that if those states didn't like that, IBM would locate its plants elsewhere.
IBM has continued to deepen its culture of diversity through the years, before the culture diversity were recognized as an important issue of MNC; Including company-wide diversity councils in eight areas: Asian, Black, Gay and Lesbian, Hispanic, Men, Native American, People with disabilities and Women. I was a founding member of the Hispanic Leadership Council. 4.2.0 Legal Requirements versus Corporate social Responsibility A firm which has responsible to make benefit for the stockholder that is the legal requirements; it also called legal obligation. As a member of society, a firm must obey the laws and regulations which formulating by the government. The expectations of citizen are embodied in the law, but it doesn't include all. The expectations of citizen are normally exceed the law state. In my opinion, continuing the CSR need companies taking the place in the front ranks of the law. They should be pattern of the other companies.
IBM announced the Green Sigma™ Coalition in support of its Green and Beyond Summit for Industry leaders in San Francisco today. IBM's validation process requires products and services to meet stringent criteria that address the reduction or use of resources such as energy, water and paper materials. Submissions are reviewed by the IBM Energy & Environment Review Board and IBM's Corporate Environmental Affairs group; IBM as the world outstanding MNC. They are leading the CSR direction. They want to deliver a spirit that people should treasure the resource. 4.3.0 Stockholder interests versus other stakeholder interests Both the stockholder and stakeholder theories are normative theories of corporate social responsibility, dictating what a corporation's role ought to be. By extension, they can also be seen as normative theories of business ethics, since executives and managers of a corporation should make decisions according to the "right" theory. Unfortunately, the two theories are very much at odds regarding what is "right."
The fundamental distinction is that the stakeholder theory demands that interests of all stakeholders be considered even if it reduces company profitability. In other words, under the shareholder theory, no stockholders can be viewed as "means" to the "ends" of profitability; under the stakeholder theory, the interests of many no stockholders are also viewed as "ends." That the stockholders want is profit and the stakeholders are considered about topic huge big. Sometimes they are having conflict. At that time balancing both sides is very important for the goal that sustains the CSR. The managers should take an objective principle to solve such problem. 5.0.0 Efficiency of the corporate social responsibility
There is a few way to do to make the ethics practices efficiency. Firstly, we should identify company doing ethics practices in which part. Secondly, we must know what they did in each part. Thirdly, know what the company want to get from practices is. After this entire information find, we final can talk about how to make it efficient. Since we are doing the IBM research, we use IBM as an example to amylase. 5.1.0 To know what IBM did in ethics and social responsibility practice IBM has there four part of emphases; which is Corporate citizenship, Environment, Supply chain, Employee well-being and diversity. Global corporate citizenship refers to putting an organization's commitment to social and environmental responsibility into practice worldwide. 5.1.1 Corporate citizenship
As our text book Business and Society side, global corporate citizenship refers to putting an organization's commitment to social and environmental responsibility into practice worldwide. It involves building positive relationships with stakeholders, discovering business opportunities in serving society, and transforming a concern for financial performance into a vision of integrated financial and social and environmental performance.
IBM has developed a thoughtful, comprehensive approach to corporate citizenship that we believe aligns with IBM's values and maximizes the impact we can make as a global enterprise. We focus on specific societal issues, including the environment, community economic development, education, health, literacy, language and culture. 5.1.2 Managing Environmental Issues
The health of the earth's ecosystem had be widely concern. How to protect our home is became a worldwide topic to discuss. One key role who effect environment is the corporations. Nowadays, many businesses have become invitingly proactive and have pioneered organizations.
IBM is committed to environmental leadership in all of its business activities, from its operations to the design of its products and use of its technology. IBM's corporate policy on environmental affairs, first issued in 1971, is supported by the company's global environmental management system, which is the key element of the company's efforts to achieve results consistent with environmental leadership and ensures the company is vigilant in protecting the environment across all of its operations worldwide. 5.1.3 Supply chain
As the chapter 1 mentioned, suppliers is an important part of market stakeholder. Choice the ethics suppler is one part of corporation social responsibility. Maintain a good relationship with suppler is one part of public relations. Therefore, supplier actually plays a important real in ethics and CSR.
IBM spends $36.5 billion a year with our global suppliers, inclusive of $3.2 billion a year with diverse suppliers. IBM is committed to holding ourselves—and our suppliers—to high standards in all our business dealings. From its inception almost a century ago, IBM has been based on a set of fundamental values. IBM's values shape and define our company and permeate all of our relationships–between our company's people and our shareholders, our clients, the communities where our people live and work, and among our network of suppliers. Within our supply chain relationships, we know that our company's sizable purchasing power is a unique resource that we must manage responsibly, and we do. 5.1.4 Employee well-being and diversity
Employees and employers are engaged in a critical relationship affecting the corporation's performance. There is a basic economic aspect to their association: Employees provide labor for the firm, and employer compensates workers for their contributions of skill and productivity.
Employee well-being is incorporated in every aspect of IBM's global business, from our strategic and business planning to our operations. IBM also has a longstanding commitment to diversity and considers it a competitive advantage in serving clients. BM's history of leadership and commitment to employee health, well-being and workplace safety dates back to the very beginnings of the company. IBM established a leadership position on workplace safety even before Thomas J. Watson, Jr. issued our first formal policy in 1967. Employee well-being is incorporated in every aspect of IBM's global business, from our strategic and business planning to operations such as procurement, construction, manufacturing equipment, real estate leases, product development, acquisitions and outsourcing arrangements. Driven by IBM's Well-Being Management System, it ensures proactive planning, execution excellence, measurement and continuous improvement in all areas of employee health and well-being. IBM's Integrated Health Services organization – consisting of occupational medicine, industrial hygiene, safety, health benefits and wellness professionals – is responsible for implementing employee well-being programs that are proactive, relevant, and effective in managing the highly complex, diverse, and ever-changing health and safety needs of our employees around the world. 5.2.0 To identify what did IBM do
IBM practice corporate citizenship in global wide area. IBM focus on specific societal issues, including the environment, community economic development, education, health, literacy, language and culture.
IBM protect Environment use their own way. IBM's Global Environmental Management System conforms to ISO 50001 Standard on Energy Management Systems. IBM's enduring commitment to diversity is one of the reasons we can credibly say that IBM is one of the world's leading globally integrated enterprises. We also understand that diversity goes beyond fair hiring practices and protection for all employees. It also includes a focus on how those disparate pieces fit together to create an innovative, integrated whole. We call this approach "inclusion." While our differences shape who we are as individual IBMers, our shared corporate culture and values remain central to our mutual success. IBMers around the world work in an environment where diversity—including diversity of thought—is the norm, which yields a commitment to creating client innovation in every part of our business.
5.3.0 How ethics and corporate social responsibility benefit We Chinese have a saying that if a man plants a melon, he will get a melon; if he plants a bean, he only can get beans. That means all things in universe lead to consequence; good begets good and evil lead to evil. If you did something good, one day, it will be return for you. It is also suitable for a company or corporation. Corporate will benefit from global corporate citizenship. When IBM invest money, and effort in citizenship activities, they often reap reward in the form of enhanced reputation and legitimacy. There are three reasons from firms to protect environment, by cutting costs, gaining public support, and spurring innovation.
There will be a long-term relationship build with public. To be the most trusted company, they have to behave ethically. 5.4.0 How to make ethics practices efficiency
Most of people prefer to use three ethical approaches to make ethics practices more efficiency. So, what is three ethical approaches? Three ethical approaches based on virtue, duty and consequence, it have evolved as the focus of those who study moral philosophy: virtue ethics, duty ethics and consequential ethics. Virtue ethics, associating ethics with personal habits, is associated with Aristotle. Duty ethics is associated with religious beliefs, although Kant tried to create a system of duties independent of belief in God. Consequential ethics is associated with the quest for rationalism during the Enlightenment, and especially with the Utilitarian's. 6.0.0 The Business ethics and responsibility of IBM
Along with good corporate governance, ethical behavior is an integral part of everything that IBM does. Treating stakeholders fairly is seen as an essential part of the company's success.
IBM is committed to principles of business ethics and lawful conduct. It is IBM's policy to conduct itself ethically and lawfully in all matters and to maintain IBM's high standards of business integrity. Employees must at all times comply with IBM's business conduct and related guidelines. Violation of any IBM guideline is cause for discipline, including dismissal from the company. Employees should consult their management immediately if they have any question whether their actions could violate an IBM guideline.
IBM Company provides equal opportunities for its recruits regardless of gender, age, marital status, sexual orientation, disability, race or religion. Vacancies are advertised worldwide via the company's websites and intranet so that employees can switch from one part of the organization to another. 6.1.0 High levels of consultation that involves employees in decision-making. 1 The company values discussion so that employees understand the nature of a problem, feel part of the process of finding a solution, and identify with the outcome. 6.2.0 Offering appropriate levels of remuneration and rewards. IBM regularly benchmarks its levels of pay against other companies to ensure it is competitive. Staff is also encouraged to have shares in the company and can purchase shares at a reduced price. 6.3.0 Environment
IBM is committed to environmental leadership in all of our business activities. Our global environmental management system ensures the company is vigilant in protecting the environment across all of its operations worldwide. 6.4.0 Supply chain
BM spends $36.5 billion a year with our global suppliers, inclusive of $3.2 billion a year with diverse suppliers. IBM is committed to holding ourselves—and our suppliers—to high standards in all our business dealings. 6.5.0 Employee well-being and diversity
Employee well-being is incorporated in every aspect of IBM's global business, from our strategic and business planning to our operations. IBM also has a longstanding commitment to diversity and considers it a competitive advantage in serving clients. Development and training is offered so employees are better able to carry out their duties and are more motivated in their work. IBM has 12 research laboratories worldwide and, as of 2013, has held the record for most patents generated by a company for 20 consecutive years. Its employees have garnered five Nobel Prizes, six Turing Awards; ten National Medals of Technology, and five National Medals of Science. 6.6.0 Other responsibility-related areas at IBM
IBM pursues the highest standards of social responsibility throughout our company— from how we support and empower employees, to how we work with our clients, to how we govern the corporation.
IBM aims to lead the way with its ethical approach in business. Its cored underlying values influence all its decisions throughout the value chain. Its stance on issues is clearly communicated both internally and externally to ensure its position is fully understood and to invite its stakeholders to share in it. This approach has contributed to the success of the business and was founded in 1911 n 2012; Fortune ranked IBM the No. 2 largest U.S. firm in terms of number of employees (433,362), the No. 4 largest in terms of market capitalization, the No. 9 most profitable, and the No. 19 largest firm in terms of revenue. Globally, the company was ranked the No. 31 largest in terms of revenue by Forbes for 2011.Other rankings for 2011/2012 include No. 1 company for leaders (Fortune), No. 1 green company worldwide (Newsweek), No. 2 best global brand (Interbred), No. 2 most respected company (Barron's), No. 5 most admired company (Fortune), and No. 18 most innovative company (Fast Company). 7.0.0 Types of Business Ethics
Business ethics generally involve honoring contracts, accountability, truthful accounting practices and honesty with regards to the quality and safety of products and services. An example of a violation of these ethics is falsely advertising the benefit a particular product can offer a customer. It is imperative businesses create a climate of trust with customers, clients and partners in order to grow and remain sustainable. These ethics apply to everyone involved in the workplace, from upper-level management to sales people and clerks. IBM also used this approach to manage all business.
7.1.0 Environmental Ethics
Business owners, managers and employees should not wantonly disregard environmental concerns. This includes managing air, water and other kinds of pollution, as well as noise pollution and needlessly disrupting the surrounding community. Environmental ethics also involves incorporating values of environmental sustainability into business practices.
IBM exhibits qualities of a socially responsible company. They believe that "together, we can enhance the sustainability of business and our planet". The company had the long-standing corporate policy of protecting the environment and conserving energy and natural resources since 1971 and 1974. The company's efforts in abiding by these policies are obvious in their day-to-day activities. For example, IBM conserves natural resources by recycling materials, purchasing recycled materials, and using recyclable packaging. The company makes a continuous effort to minimize waste; prevent air and water pollution; minimize health and safety risks; and dispose of waste safely and responsibly. In addition to its environmental contributions, IBM exhibits social responsibility , to motivate college students to develop cures for non-communicable diseases 7.2.0 Sexual Harassment Ethics
Employees should be free from unwanted sexual advances and inappropriate sexual comments. This is particularly a concern for female employees, but sexual harassment also occurs to men and those with an alternative sexual orientation. Employees should always treat each other with respect, and management should create an environment where sexual harassment is not tolerated.
IBM employees should abide by this Ethics, company provide that employees need respect each other. if not he will be punished by company. This rule is seen as a basic courtesy. 7.2.0 Energy Saving Ethics
In 2008, IBM's president and chairman of the board, Sam Palmisano introduced the green efforts named "Project Big Green", which outlined the companies plan to make the earth a cleaner place. Since 2007, IBM has set aside more than 1 billion dollars in funds to continue to invest and research energy saving alternatives in computer technology. Some of the other things, IBM created was smart grids, which use less electricity, and promote hibernation, so that electrical systems were not always working at full power. The company also created new data centers which were must more efficient than their before. Specifically, IBM was able to modify their software code so that the software does not take up a lot of energy to run. On any computer, the amount of memory and RAM, is significantly impacted by use types of software . If use resource intensive software, the amount of power needed to run the computer will increase significantly to be able to run the software. With more efficient software programs, the amount of power needed to run the computer significantly decreases. Thus, all of the companies that use IBM's software will also be cutting down on the energy demands. 8.0.0 Mission and vision of IBM ethics
IBM is widely respected company. IBM has often been described as having a sales center or mainly to sales of corporate culture. Traditionally, many specific administrative personnel and the general manager will come from the sales team. In addition, middle and senior management is usually in the process of sales to important customers directly for sales support. In the 20th century, most of The Times, a blue suit, white shirt, black tie is IBM employee public uniforms. "Innovation in order to" (innovation that matters), "to achieve customer" (dedication to clients' success) and the "integrity is responsible for" (trust and personal responsibility) are IBM core values.
IBM believes that outstanding leaders to start a career, win the market and the company's technology and business can provide services in the world is full of enthusiasm. IBM to three main factors to examine whether leaders committed to success, it includes: insights into the customer; Breakthrough thinking; a desire for success. Insight to the customer's evaluation: design exceed customer expectations, and significant value-added solutions; Stand in the Angle of the customer and IBM both sides to look at the customer enterprise; Prompt attention to deep understanding of the client environment; Efforts to clarify and meet the current and future needs of customers; All in order to satisfy customers is preferred; In order to solve customer problems as.
Second, breakthrough thinking evaluation index: when it is necessary to break rules; Is not bound by tradition, actively innovative ideas; In the sprawling complex business environment actively explore and seek a breakthrough solution; Insight is not easy to find the contact and patterns; From a strategic perspective, rather than according to precedent decisions; To efficiently explore creative solutions with others; Think that enterprise create breakthrough improvements as the first priority; Make the strategy of developing the new IBM is in an impregnable position. 9.0.0 Duration of ethics
Ethics here is a form of applied ethics or professional ethics that examines ethical principles and moral or ethical problems that arise in a business environment. It applies to all aspects of business conduct and is relevant to the conduct of individuals and entire organizations. In order to sustain the ethics practice in the 21st century, now management expertise are summarize 4 parts: building ethical safeguards into the company; Comprehensive Ethics Programs; Corporate Ethics Awards. 9.1.0 Building ethical safeguards into the company
Ethical safeguards are defined here as deliberate measures and programs used by an organization to prevent unethical behavior and to promote ethical practices–mechanisms, structures, or pronouncements intended to encourage, guide, and regulate ethical behavior. While they vary in number, type, and comprehensiveness, the ethics code is the most widely-used safeguard and main point of reference for others. In a study of Fortune 1000 companies, 98% had ethics codes. Another study of businesses of varying size reported that 79% had an ethics code Organizations had written ethical codes or guidelines for employee conduct about ethics, this called ethics which contain personal values, fear of discipline, and organization loyalty may help explain ethical compliance, while self-interest, dissatisfaction, and peer and supervisory environment are associated with noncompliance. ). Also found to influence ethical behavior are organizational bureaucratization, organization size, structure, and ethical predispositions, and cultural and moral development affecting ethical decision making. The ethics safeguards are supervise by this code. 9.2.0 Comprehensive Ethics Programs
This means mixed six components together; the six components are top management commitment, ethical policies or codes, compliance officers, reporting mechanisms, training programs, and audits. How to comprehensive it? We use a ten step method. 1. DIAGNOSIS & EVALUATION
2. STRATEGY DEVELOPMENT
3. STANDARDS OF CONDUCT
4. RECRUITING & HIRING
5. EDUCATION & TRAINING
6. STAFF EVALUATION & PROMOTION
7. SUPPORT SYSTEMS
8. DISSENT/FEEDBACK CHANNELS
9. AUDITING & MEASUREMENT
10. COMMUNICATIONS REINFORCEMENT
9.3.0 Corporate Ethics Awards
Firms are set a prize award ethics behavior for creating an ethical climate and improve ethical performances 10.0.0 The effect of ethics practice
People who seek motivation behind being ethical should understand that they are ethical by definition. Ethics is an integral part of running a business and hence ethical values accompany business by default. Without following certain ideals in business, one cannot become successful. Success that is attained without a foundation of strong ethics is bound to be short-lived. A business cannot continue to prosper without an ethical base. Ethical behavior and corporate social responsibility can bring significant benefits to a business. For example, they may: attract customers to the firm's products, thereby boosting sales and profits make employees want to stay with the business, reduce labor turnover and therefore increase productivity attract more employees wanting to work for the business, reduce recruitment costs and enable the company to get the most talented employees attract investors and keep the company's share price high, thereby protecting the business from takeover. 11.0.0 Effect of lack business ethics
Unethical behavior or a lack of corporate social responsibility, by comparison, may damage a firm's reputation and make it less appealing to stakeholders. Profits could fall as a result.A lack of ethics leads to a wealth of problems for a business. 11.1.0 Legal Issues
In the United States, federal and state governments establish rules and procedures for how a business should be run. Businesses that fail to follow federal and state guidelines often face large fines and other penalties. Larger companies sometimes decide that breaking laws and paying the fines involves lower costs than the financial gain made from breaking those laws. However, consistently breaking laws can lead to costly legal battles that outweigh the initial gain. Additionally, executives at companies who break laws and engage in unethical behavior that leads to harmful practices for employees and customers could find themselves facing criminal charges. 11.2.0 Employee Performance
A lack of ethics has a negative effect on employee performance. In some cases, employees are so concerned with getting ahead and making money that they ignore procedures and protocol. This can lead to additional paperwork and careless errors that result in the task having to be completed again. Additionally, employees who feel acting ethically and following the rules will not get them ahead in the business sometimes feel a lack of motivation, which often leads to a decrease in performance. 11.3.0 Employee Relations
When a manager or head of a business exhibits a lack of ethical behavior, he faces losing the respect of his employees. It is difficult to have a successful business without well-respected leaders. A lack of ethical behavior can also cause tension among employees, with some employees resenting those who do not play by the rules and still manage to get ahead. Unethical behavior in the workplace also has the potential to lead to a lack of trust among employees, which is detrimental to a business that relies on collaboration and a sense of community. 11.4.0 Company Credibility
If a lack of ethics in a business becomes public knowledge, that business loses credibility. While some businesses survive public knowledge of a lack of ethics through reimaging and advertising campaigns, many lose a key customer base. Even if a business recovers from news about its lack of ethics, it takes a lot of time and money to restore its image and consumer confidence. 11.5.0 Preventing Unethical Behavior
Often a lack of ethics appears because of poor planning and faults elsewhere in the business. To prevent unethical behavior, set realistic goals for employees. If employees are expected to meet unreachable quotas and goals, they could engage in unethical behavior to attempt to reach those goals. Consistently monitor employee performance. Employees left unmonitored sometimes slack in their performance and take credit for completing tasks that were left uncompleted. Properly train all employees. Untrained employees often cut corners and make excuses for not completing work up to the standards the business requires. 12.0.0 Conclusion
We have seen successful businesses fail, we have witnessed profitably running businesses suffer from a downfall and some seemingly effective corporates receive a great fall in their profits and popularity. One of the main reasons behind these surprising failures was the lack of business ethics. A true understanding of the right and the wrong and the ability to distinguish between them is ethics. Ethics is an important part of life and running a successful business is no exception to this. To become successful, a business needs to be driven by strong ethical values. The mindset of a businessman creates a mindset for his/her company, which in turn sets the work culture of the business organization. For a business to prosper and maintain its wealth, it ought to be founded on certain ethical principles. A business that is based on ethics can run successfully for long years. Moneymakers who do not heed to ethical values can only earn a short-lived success. To last long in the market, business ethics is essential.
For a business to achieve long-term profits, customer relationship is of utmost importance. To gain a long-term relationship with customers and achieve customer return for the business, the business needs to be based on ethics. The trustworthiness of a business, its customer service, its customer care, its way of dealing with customers and its urge to retain their old customers, is a part of ethics in business. Business ethics leave a long-lasting impression on the customers and the impression on their minds builds trust, fetching a business more customers while retaining the older ones.
13.0.0 Reference
http://www.wisegeek.com/what-is-the-importance-of-business-ethics.htm http://www.wisegeek.com/what-are-ethical-business-practices.htm http://www.ibm.com/ibm/responsibility/
http://smallbusiness.chron.com/effects-lack-ethics-business-environment-23332.html http://www.buzzle.com/articles/ Business And Society, Thirteenth Edition, Anne T. Lawrence & James Weber CSRNYC – Three Ethical Approaches Based On Virtue, Duty And Consequence http://www.csrnyc.com/ethicalbaseofcsr/threetypesofethics.html IBM-US webside, Resonbaility of IBM.
http://www.ibm.com
http://www.ibm.com/ibm/
http://businessethicscases.blogspot.com/2013/02/ibm-making-earth-cleaner-place-2008.html https://stonybrook.digication.com/linda_n_milano1/Ethics_and_Social_Responsibility http://www.ehow.com/list_6691598_types-workplace-ethics.html#ixzz2aVdJg7aO. http://www.freepatentsonline.com/article/SAM-Advanced-Management-Journal/249797242.html