Ethno Consumerism in India Essay Sample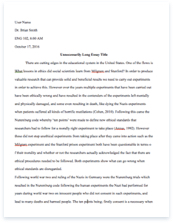 The whole doc is available only for registered users
OPEN DOC
Download Essay
A limited time offer!
Get a custom sample essay written according to your requirements urgent 3h delivery guaranteed
Order Now
Ethno Consumerism in India Essay Sample
INTRODUCTION
The trend that I have chosen for the ethnconsumerist report is emerging maturialism, with regards to the Indian market. My country of comparison is United States of America, which is an already emerged market for the said trend. According to trendwatching.com emerging maturialism is essentially the trend where brands are pushing the boundaries of communication and becoming bolder, frank, and more tongue-in-cheek in their communication strategy. This is seen especially in an emerging market like India where advertising in the last ten years has progressed in leaps and bounds with the influence of the western culture especially United States of America. With the introduction of satellite television in India (1991) and the availability of MTV in 1996, the youth population have had resurgence in their outlook and ideals. Hence the advertising and the communication targeted to the 16-25 segment has been evolving. Brands such as AXE, Diesel, and Durex are known to be controversial in their advertising approach in a culturally diverse and generally conservative country like India.
Many ads have faced the brunt of the elder segment of the population, information and broadcasting ministry of India, political leaders, social activists and orthodox fanatics. However, education levels have changed, from the earlier instructional structure it has moved towards a more thought provocative structure. The youth of India have learnt the importance of expressing themselves, being vocal about the choices they make, relating to tradition but also accepting and bringing about change. The study will look into the differences in advertising of AXE in India and America. The comparison and the emerging Indian informed youth. Therefore the stress has been laid on India since (as mentioned earlier) it is an emerging market. http://trendwatching.com/trends/12trends2012/?emergingmaturialism
SYNOPSIS AND PERSONAL EXPERIENCE
The following report is not a diktat but a general overview into how more and more brands are looking into the insight of risqué advertising strategy. The youth population of India is now more open about what they feel, they feel no fear to take the decisions they do, and parents are now learning to make peace with the choices that their children are making. Even till about ten years ago, no child would think about studying subjects other than what their parents chose for them or be what their parents wants us to be. With the increased realisation of the concept of freedom of expression the modern Indian youth are choosing career paths lesser travelled such as musicians, artists, theatre, playwright, social worker, film direction rather than the traditional doctor, engineer, chartered account.
Liberation for them means to express one's opinion freely. I myself am a part of the Indian youth at feel and have grown up with all these emotions. At the age of 26 I'm pursuing a course in a foreign country, while according to traditional Indian societal norms I should have been married and expecting my second child! I'm grateful to my liberal parents who have never interfered with my academic or career choices. I hope the youth (not only in my country) are looked upon as responsible section of the population who will be the future of any nation giving way to the next. After all, the only thing that is constant is change.
CULTURAL DIMENSIONS OF INDIA AND UNITED STATES OF AMERICA ACCORDING TO THE HOFSTEDE MODEL
Source: http://geert-hofstede.com
India 1. Power Distance: According to Geert Hofstede's study of Cultural Dimensions, India is a high power distance society suggesting a top to bottom hierarchical structure. There is increased dependency on the leader/boss in working organisations where he is supposed to be the most powerful and delegating orders to the subordinates. Also there is an un-equal distribution of rights which is accepted. Indian society is paternal in its structure. Communication flows from the top to bottom with little or no scope for a feedback.
2. Individualism and Collectivism: India's low score of 48 suggests that it is a collectivist society where groups and families are valued more than the individual. An individual is expected to sacrifice one's own desires so as to satisfy the group he/she belongs to. For example the most noticeable trend in Indian societies is arranged marriage, where parents choose a match for their child. 3. Masculinity and Feminity: India is a Masculine society with a score of 56. Success, ambition and power are very favourable concepts in the Indian society. An individual's designation suggests his/her level of power as well as importance of their word will be taken accordingly.
This is an important aspect for advertising in India because the consumers are driven by it. Keeping up with the latest trends is very important for the Indian consumer. 4. Uncertainty Avoidance: India scores a 40 here suggesting a low medium preference for avoiding uncertainty. Indian society is patient and tolerant. Being an extremely religious and spiritual country, it is believed that whatever God has planned for the future we shall accept, it is not in our hands. 5. Long Term Orientation: India scores 61 and is a long term oriented society with a strong Hinduism based society that believes in the concept of 'karma'. Time isn't linear as opposed to western countries.
United States of America 1. Power Distance: USA (40) scores low on power distance. This is enhanced by the concept of America's "liberty and justice for all", there is a considerable amount of interaction between the employer and his/her employees. Hierarchy is merely for organizational and convenience purposes, there is communication among the people working in the company. 2. Individualism and Collectivism: With its maximum score of 91, USA is highly individualistic. People are concerned about themselves and their immediate families, they are not shy to interact with strangers whether to meet new people. In business organizations employees are expected to be self-sufficient and learn while on the job rather than being spoon fed about what they need to know.
3. Masculinity and Feminity: With a score of 62 on this dimension USA is a masculine society. People try to be the best that they can be; however the popular phrase of 'the winner takes it all' goes well to define this aspect. Americans are known to talk freely about their work and achievements, they live to work and try to resolve conflicts by themselves in order to fulfil their goals. 4. Uncertainty Avoidance: Scoring a 42 on this dimension the Americans are willing to challenge and do the new. They believe in taking risks and exploring a variety of ideas. They are tolerant of other people's ideas and believe in freedom of expression of everyone. 5. Long Term Orientation: With a score of 29, America is a short term oriented culture. Americans believe in doing things 'now', seizing the moment as it were. Business organisations measure their success on quarterly basis. Quick results are looked forward to both at the work place or in any other aspect of the American life.
YOUTH CULTURE IN INDIA: Influence of Globalization, MTV and American Sitcoms As technology keeps developing the world is shrinking more and more. Satellite television has brought us closer to each other bridging the gap of country, nation, boundaries and even culture. Television viewing attitudes, acceptance of messages that the various forms of media give out, projection of youth in media has changed in the last ten years. The American sitcoms are now very popular in India; the biggest example is 'Friends'. Before the introduction of cable in 1991 and then foreign channels such as MTV, Star TV and HBO, India was only exposed to channels showing Hindi soaps and news on the national channel 'Doordarshan'. A globalization wave has taken over the non-western countries, Scrase mentions that "the media in India plays a powerful role in defining, or more accurately, re-defining what it means to be modern"(Scrase, 2002, p.335).
There is a bi-cultural identity that stems from this process of globalization, one is an individual's own identity that is rooted to traditional culture and the other is the culture that he is trying to adapt to or become aware of. The American sitcoms show the American way of life and Indian youth have learnt to identify with the liberal and freedom aspects of it. Traditional Indian upbringing expects us to accept the words of our elders and to question our teachers, elders or religious texts would be blasphemy. MTV has had the biggest influence on the youth in India, the channel has been known to globally homogenize cultures and lead to what is known as the 'youth rebellion'. The freedom to be yourself and do what you like was projected by the music videos and a few shows. Many parents in India would not let their children watch the channel, or better still ask the cable operators to stop its transmission to their respective households.
Many leaders, fanatics and opposing groups believed that India was aping the West (by West they meant America) and losing its culture, this was a sort of Americanisation of the Indian youth. Little did they realise that the youth of the nation were already riding on this wave and were on the path to re-discovering themselves. The late 90's till 2005 saw the resurgence of media in India, Radio FM going into privatisation, which meant more radio channels on the FM bandwith. Television channels, news and entertainment media was on a boom. Star Group under Rupert Murdoch saw the biggest expansion. Star World came recently and most of the best of American sitcoms such as 'Friends', 'How I Met Your Mother', 'The Big Bang Theory', 'The Simpsons', 'Prison Break', 'Desperate Housewives', 'Buffy the Vampire Slayer' are just to name a few.
Youth initiatives taken by popular Indian news channels that will be discussed later on also formed the beliefs and mentalities of the youth in India. For example the discussion of sex is still a taboo in some societies, sex education in schools is still under the radar in the parliament whether or not to make it a subject in schools. On the other hand, at the same time the bill under the section 377 of the Indian Law has been passed which recognizes the LGBT (Lesbian, Gay, Bi-Sexual and Transgender) community in India. This passing of the bill to be a law was followed by Gay Pride Parades in major metropolitan cities in India. Advertising has become very important to tap this emerging awareness and inquisitive nature, media and communication wants to help the youth to channelize this rebellion in order to bring about a positive change in the society.
ADVERTISING, BOLD IS BEAUTIFUL United States is the birthplace of advertising and marketing theories and practises, hence American cultural assumptions can be used to study advertising and how it works. More importantly advertising is related to the cultural framework of a particular country and the communication methods used and understood by its people. Basic nature of an ad is to persuade and then achieve to sell the product or the service advertised. The American style of advertising is seen to be more direct whereas the Indian style is more emotional. The advertisers want to connect to consumers and establish a relationship with them rather than telling them directly that they must buy the product.
Indian advertising also has to agree with the Advertising Standards Council of India, a selfregulatory council formed in 1985 to screen advertising content in the media. These can be ads on television, radio or print. Under various Acts there are a set of norms and practises that have to be followed while advertising in India. There has been resurgence in Indian advertising since the late 90's when foreign products were being available in India, agencies that were famous worldwide began opening up branches in India. To name a few, Ogilvy and Mather, Leo Burnett, Lowe Lintas, BBH, Saatchi & Saatchi, JWT (earlier known as Hindustan Thompson Associates in India) etc. With the agencies further coming under the two major groups WPP (Sir Martin Sorrel) and the French Publicis Groupe advertising in India was never the same.
INTRODUCTION TO AXE The AXE campaigns are the most popular and talked about in the world, BBH New York handles the account and major advertising. Axe is a Unilever brand and has men's grooming products such as deodorants, shower gels, shampoo, soaps and styling products. It is known as 'Lynx' in the UK. The brand's provocative advertising has grabbed the attention of the youth all over the world. The brand had its origin in France and twenty four years later it is Unilever's one of the bestselling brands. The positioning for the brand was 'something to drool for', 'a chick magnet', 'women will fall for you if you use AXE'.
They are the few brands who have not changed their marketing and positioning strategy for the countries where they have launched the brand. The brand has cut across cultures with the same marketing mix and achieved success. In India Unilever is known as Hindustan Unilever (HUL), Axe was launched in 1999 with cheeky advertising that were the global ads of the brand and in three years AXE had a market share of 35% in India. According to Nielsen the deodorant market touched 500 Crore in 2009. With its risqué advertising AXE ads showed males aged between 16-25 how to attract women easily if they used the AXE deodorants.
AXE looks to launch at least one new fragrance every year with a provocative advertising strategy behind it. Earlier campaigns included the 'Axe Land', 'Click', "Call Me', 'Dark Temptation', and the more recently 'Even Angels will Fall'.
The men's grooming category is expected to reach a sales of 3 billion US Dollars worldwide (mintel.com), and up to 900 crore in India. "The promise
of Axe is based on the premise that men love to be part of the mating game, but don't know how. Axe helps bridge that gap"—Kedar Teny, Category Head, Deodorants, HUL, India. (http://business.outlookindia.com/article.aspx?281429) Most of the ads of AXE shown in India are from the global agency BBH (Bartle Bogle Hegarty) but in 2011 the launch of the AXE fragrance 'Googly' coincided with the Cricket World Cup, the agency in India Lintas decided to use a Indian model in the ad in order to connect to the cricket crazy youth. The brand has found an instant connect with the young males all over the world. The insight behind all the campaigns is same: girls come to those who use AXE. INSIGHT BEHIND THE CAMPAIGNS The young males all over the world find it the biggest challenge to have a considerable female following, they want to be pursued and sought after.
The target age group of the AXE products are aged 16-25; these are the teenage to the college population or at most students who do their masters till starting out to work professionally. The purchasing power is low as they have to make do with their pocket money or starting salaries. AXE prices are suited to their budget. Also the laws of attraction so as to say begin from the teen years. The 'call me' campaign emphasised on the aspect to get a girl's number is the biggest high in males. 'Dating' activities are seen more in American youth than in Indian youth. For some of the Indian males even managing to talk to a girl is a big thing! The campaign was to make it easy for a young guy to get a girl's number if he used AXE. Sundaram (HUL's Category Head, Deodorants and Oral Care) said that 3.5 million calls came on the numbers that were shown in the advertisements and a 60, 000 views on the AXE ad.
Whether in India or America, these behaviour is the same, hence AXE did not have to change their strategy or insight for the other campaigns. The latest one is for AXE provocative whose tagline says "even angels will fall"; which means a scent so strong and alluring that even angels will descend from their heavenly abode and shed their innocence. The AXE Facebook page (post its official launch in 2010) has about 3 million fans while more than 18 million users have viewed AXE's advertising and video games on the official Axe YouTube channel. (http://www.unilever.com/brands-in-action/detail/Axe/292063/) CONTROVERSY IN THE INDIAN SCENARIO The fact that most of AXE international ads are used even in India; it shows the Indian youth and public's growing acceptance to modernisation of culture and ideas.
However not all their ads were well received in India. In 2008, the AXE chocolate ad featured a man's body turning into chocolate post application of the product and as he goes out of his home, every woman wants a piece of him. Even though a portion of it was censored in India, the broadcasting ministry demanded it be pulled off air, terming it vulgar. Meanwhile, their latest shampoo ad in India has been termed sexist. Katherine Vong, of Trendhunter, added: "Axe has once again turned to stereotypes and gender biases with its latest Axe Office Love commercial, which essentially represents females as a giant pair of breasts, no head required." Also AdRants writer Steve Hall said: "All the brand has done, and always has done, is celebrate the carnal desire that is ever present between man and woman. It's an innately human desire.
It's a fact of life." (http://www.indianexpress.com/news/new-axe-ad-featuring-headless-breasts-branded-sexist-/993109) Even other local brands have had to face the brunt of the broadcasting ministry as well as the ASCI (Advertising Standards Council of India) for being overtly sexual in their video content. Indian brands such as Set Wet, Wildstone and Denver have also faced the wrath of the ministry. AMERICA IN ADVERTISING The scenario is different in an individualistic society like the United States. The advertising is very direct and the audience prefers communication that way. The product benefit is important to show rather than strive to build relationship with it. The relationship they believe will happen if the product is good. USA also has comparative views on advertising, for example one product can be compared to the other in a television ad.
The consumer's attitude towards advertising in general influences the attitudes towards the brand and its advertising. It is said that the more developed the nation is the less is the favourable attitude towards advertising. Breaking the gap in communication and getting the consumer's attention becomes even more important here. The American audiences crave solutions, which are also reflected in their dramas and commercials. (Mooij de K. Marieke; Global Marketing and Advertising, Chapter 7 Culture and Communication, SAGE May 2009 ed.)The ASCI equivalent in America is the AAF, Advertising Federation of America (Baltimore) formed in 1967 post a merger with AAW (Advertising Association of the West) http://www.baltimoreadvertising.com/about-us/affilliations/a-brief-history-of-aaf/ AXE was introduced in USA in 2002, after India but the AXE advertising globally is done by BBH, New York as stated earlier. Sometimes BBH branches elsewhere also make the ads adding a local flavour, hence 'glocalising' it. http://thisisnotadvertising.wordpress.com/2011/11/07/15-years-of-axe-effect-the-worldsmost-sexist-advertising-campaign/ The latest AXE campaign globally is 'shower pooling' which asks men and women to shower together in order to save water. The ads are animated with commentary and testimonials from men and women who have used the AXE shower gel in order to promote the cause that this product trying to talk about, that is, save water.
This campaign has not been launched in India, but has already started to become popular in the USA. http://www.theaxeeffect.com/#/axe-campaigns/showerpooling CHANGE IS THE ONLY CONSTANT With increasing globalization and internet as a mass medium, the world is better connected and informed about what is happening on a global level. The youth in India is becoming restless; they want to be the factors that will bring about change. Be it social, political or economic, India is emerging and seeing new trends in the ways of social life, consumption of media and education. News Channels and Newspaper houses are organising programs to engage the youth and make them aware of what all is happening around them. NDTV, India's leading news channel organizes the 'Greenathon' every year where it is a daylong event that is broadcasted showing the country's current environmental position.
The program shows how the youth from all over the country are trying their best to protect the environment. The India Today media group organises 'Mind Rocks, Youth Summit' everywhere it is a daylong conference held in different metros where the youth engage in one on one conversation with their icons from politics, media, fashion, films etc. various sessions dealing with topics concerning the youth of today are dealt with and on an interactive basis. MTV has a voting show where eminent people from fields of literature, science, social and cultural arts, business, entrepreneurs, social workers, game changers are nominated and the viewers select who will be the 'MTV Youth Icon' for that particular year. The media in India projects the youth to be thinkers and minds who question their rights and want to know them. This has been largely inspired from the American ideologies of freedom and being oneself and challenging the system.
As mentioned earlier the viewership of Star World and Zee Café has increased along with the viewership of Discovery Channel, National Geographic post cable in India. These are essentially American Channels or 'western channels', the world is coming together in this way. Facebook is perhaps the most important reason that has bought the youth on one platform where they blog, discuss and debate regarding everything. Connecting with the new media (internet) has become so easy that the world now is literally in your hands.
Discussing Friends or The Big Bang Theory and connecting with an American is easier now for the youth of the two countries. Increased cases of looking for an education in the Ivy League colleges in America have bought these two cultures closer. The emergence of the 'desis' in USA have made the Americans aware of Indian culture. At least now nearly every American knows what the 'bhangra' is! Risque advertising is globalising behaviour of the youth, AXE advertising co-relates the behaviours of the young male population between India and America, and hence they stick to their strategy. Emerging Maturialism in the Indian advertising and market is the most sought after trend with every foreign brand wanting to invest in India.
Now recently with the opening of FDI (Foreign Direct Investment) brands like Starbucks, Walmart and Carrefour are opening up in India. Mumbai got its first Starbucks on 19th October, 2012 opened with a joint venture between Tata Global Beverages and Starbucks CONCLUSION To sum it up the AXE advertising in both an emerged market such as the United States of America and in an emerging market like India, is being well received despite the controversies or opposition. The main target audience and sector of the brand is seeing a growth in both countries where they are the leaders in their category.
The ability to connect with your audience is the main reason and goal with any advertising campaign, with AXE the creative geniuses in BBH (New York and worldwide) and Lintas in India are achieving their desired results. The trend of this emerging maturialism is here to stay, as the country gets bolder it gets ready for the communication that will be thrown open to its audiences. The growing awareness and hunger of the youth to know, to question, to desire, to achieve will fuel this trend which will make India a sought after market for this type of frank communication strategy.
BIBLIOGRAPHY
Consumer Behaviour Leon G. Schiffman & Leslie Lazar Kannuk Ninth Edition, Pearson Prentice Hall Chapter 12: The Influence of Culture on Consumer Behavior Chapter 13: Subcultures and Consimer Behaviour Chapter 14: Cross-Cultural Consumer Behaviour: An International Perspective Advertising and globalisation in India Lynne Ciochetto Massey University Wellington, New Zealand 14th June, 2004 04-06-29Macintosh HD:Users:larseklund:Administration:Lundakonferensen 2004:Papers to publish:7LynneCiochetto.docYouth, Culture, and Identity: Ethnographic Reviewed by Nadine Dolby Assistant Professor, Northern Illinois University [email protected]
Journal of Business Anthropology: Studying Consumption Behaviour through Multiple Lenses: An Overview of Consumer Culture Theory Annamma Joy & Eric P. H. Li [email protected] / [email protected] ASCI code pdf: ascionline.org Emerging Youth Cultures in the Era of Globalization: TechnoCulture & Terror Culture Sam George Global Marketing and Advertising, Chapter 7 – Communication and Culture SAGE May 2009 ed. Beyond Culture Clash: Theory Into Practice, 47:4–11, 2008 Copyright © The College of Education and Human Ecology, The Ohio State University ISSN: 0040-5841 print/1543-0421 online DOI: 10.1080/00405840701764656 Routledge: Taylor and Francis Group Cross-Cultural Consumer Psychology Sharon Shavitt University of Illinois – Urbana-Champaign Angela Y. Lee Northwestern University Timothy P. Johnson University of Illinois – Chicago Youth and Cultural Practise Mary Bucholtz Department of Linguistics, 3607 South Hall, University of California, Santa Barbara, California 93106; email: [email protected] Annu. Rev. Anthropol. 2002. 31:525–52 doi: 10.1146/annurev.anthro.31.040402.085443 Copyright°c 2002 by Annual Reviews. All rights reserved First published online as a Review in Advance on June 14, 2002 Music Television and the Invention of Youth Culture in India Vamsee Juluri University of San Francisco Television & New Media / November 2002 The Psychology of Globalization Jeffrey Jensen Arnett