Evaluate DON DON's Major Source Strengths And Weaknesses Essay Sample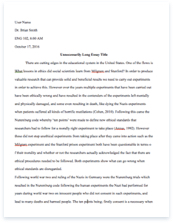 The whole doc is available only for registered users
OPEN DOC
Download Essay
Get Full Essay
Get access to this section to get all the help you need with your essay and educational goals.
Get Access
Evaluate DON DON's Major Source Strengths And Weaknesses Essay Sample
Strengths
This company is using differentiation strategy compared to other companies in the market because it uses different corporate name (DON DON) and brand name (TVOIH 5 MINUT). Because of long existence on the market, DON DON become experienced in pastry production, and it's continually developing and researching to improve quality and production processes. Moreover, this company has leading position in the fresh sweet pastry segment and successfully to increases its market share in the healthy food segment. DON DON has many other strengths compared to its competitors, like: strong relationships with distributors and retail dealers, experienced, capable and highly committed employees, improved and recognized brand name and logo, large share in Slovenian market and presentence in most Balkan countries, customer oriented company, quality and fresh products, keep up-to-date trends, has its own web page, etc.
•Weaknesses
The main weaknesses of DON DON are: it loss two co-fondators of the company which can loss of original spirit and vision and lots of long term liabilities and high debt ratio which will be problem for funding new liquidity for investment.
2. Identify DON DON's sources of competitive advantage.
Competitive advantage is an advantage a company has over its competitors which allows it to achieve higher rates of Return on Equity (ROE). The resources in a company drive competitive advantage. A highly skilled workforce or a product design team led by an acknowledged industry leader are resources that competitors would find hard to match. Information is also vital to competitive advantage. The IT system of Don Don is one of the major advantage of this firm. They can use that in order to take better decision and understand better the consumers. They also be able to adapt them-self quicker than the competitors if there is some change in the market structure. But all this informations have a coast and the company need a good financial health in order to keep this database up to date. The intense R&D is also a big advantage. With the link between the IT system and the R&D service Don Don can always innovate in order to be one of the first to sell at the customer what he wants when his needs and wants change. Also, because of the loyalty of customers toward brand name, Don Don is able to change the final price.
3. Try to identify the opportunities ad threats for investigated markets. •Italian market
Opportunities: Italy is the second largest consumer of baked products in the region. Moreover the Western Europe region is a huge consumers of baked products and the market is mature. Italy specially consume high quality pastry and Don Don is very successful in this segment. Threats: The price competition is very important and the intermediaries system is very complex which can increase the price. Moreover Slovenian brand have a low image in this country. Yet, Italians are quite minded and always prefer their own traditional products.
•German and Australian market
Opportunities: This market like the Italian market is also very big with a big GDP. Anyway, compared to Italian market, in this market some segments still have potential development. Finally, as same as Italian market there is no currency risk because of the Euro. Threats: Difference of culture and the high entry barriers make the market penetration difficult. For this two markets, Italian and German and Australian, a lots of advertising are needed and the risks of fail is very high because of high competition.
•Visegrad group of counties
Opportunities: The competition in this region is very low compared to previous markets. Also the increase of the GDP is higher than in Western Europe and the development potential too. Moreover some of this country like Poland, Hungary and Slovakia have a positive growth of the volume of retails sales of bakery products between 1998 and 2003..At the end, The local companies are very open to new opportunities so it will be easier to find partners there in order to take advantage of their experience. Slovenian company have a good reputation in this market and the culture. Threats: Originally composed of a lot of small manufacturers the market is changing ("the market was slowly consolidating as multinational producers were gaining scale") and it will be a threat for Don Don before the big multinational have a lot of money to invade the market very quickly. That s why it will be easier if the company go there quickly.
4. Propose the most sustainable market where DON DON should pursue international growth and briefly explain why.
In my opinion the most sustainable market where DON DON should pursue international growth is the Visegrad group of countries. There are many reasons why I choose this one market. First of all, Italian, and German and Australian markets have many threats for a company which is not financially strong enough. Second, the penetration of the market of Visegrad group of courtiers will be easier and less expensive. Third, Slovenian products have good reputation in this market and these two markets have similar cultures. Fourth, people in Slovenia and Poland have similar consumer habits. They are very busy and don't like to spend too much time in the shop and the experiences of Don Don in packaging for its products will be big strength.
At the end, I think that the first market that should be entered in Visegrad group of countries is Poland because it has the highest ratio of unemployment, which leads to low labor cost, or the Hungarian market because its small market. Further, for a distribution channels is best to find local partners because they already know the market.