Evaluate the Role of Transportation in the Development of Tourism Essay Sample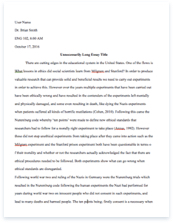 The whole doc is available only for registered users
OPEN DOC
Pages:
Word count: 1697
Category: tourism
Get Full Essay
Get access to this section to get all help you need with your essay and educational issues.
Get Access
Evaluate the Role of Transportation in the Development of Tourism Essay Sample
Tourism is one of the words used all over the world nowadays. According to WTO (world tourism organisation) tourism is "traveling to and staying in places outside usual environment for not more than 1 consecutive year for business, leisure and other purposes not related to the exercise of an activity remunerated from within the place visited". In other words a person traveling/a tourist who goes to different places outside his usual environment for leisure, business or other purpose like to visiting friends and relatives. There are many different types of tourism such as religion tourism; traveling to places like Jerusalem, health tourism; traveling to spa centres, educational tourism, leisure tourism, etc.
This essay will argue that transportation takes a vital part in the development of tourism. The essay will focus on two different types of transportation; low cost carriers and high speed trains. It will explain how low cost carriers and high speed trains affected the development of tourism industry, even though there are many more different types transport which influenced tourism development, including: ships, eco transportation, coaches etc. Transport is highly related to tourism as it connects the tourism generating countries and the destination regions. According to Stephen J. Page (2005:P16) "transport is responsible for movement between two places so any activities can be undertaken", it highlights the importance of transport for tourism industry.
The role of LCC (low cost carriers) in the development of tourism industry Airline industry in Great Britain started developing in early 1920s in the post-war period, when government found that air carriers used for war, could be also used for carrying people to different regions and after even to different countries.
British government then introduced British Airways as their first scheduled airline. BA intended to become global carrier and overcome competition with other partners but everything changed dramatically after low cost carriers were introduced. Since then the entire airline industry has changed in 180 degrees angle. Low cost carriers were introduced in 1971, the first low cost airline was established in the United States and it was named Southwest Airlines. Great Britain took a little bit longer and in 1990 introduced their budget airlines Easy Jet and Ryanair.
Budget airlines were totally different from scheduled ones, as they only offered a basic service which is needed to get to one place from another. Budget airlines only offered a seat so there were no extra charges whereas scheduled airlines offered meals and other additional services which increased their prices. Ryanair is one of the best known low cost airlines and now there is a discussion that they are planning to change the way they charge for a plane ticket, they are planning to charge for a ticket in accordance with the human's body weight, the same as they do it with luggage currently. This is a good example of how frills free airlines keeps up in the market.
Since the low cost carriers were introduced tourism industry changed. Before only upper class people were able to travel and have holiday whereas after introduction of budget airlines even the working class is able to travel and have a holiday outside their country.
Scheduled airlines were also highly affected as they had to adapt to the new needs of customers, this is when BA merged with Flybe another Britain's low cost carrier. This way scheduled airlines were also able to compete with low cost carriers. They kept their previous customers and increased the possibility to receive more new ones. Scheduled airlines also had to refocus their segment markets this is when they admitted they have something what budget airlines do not have. Budget airlines only used rural airports, whereas scheduled airlines used large airports near the main cities and they also flew long haul flights whereas budget airlines did not.
Economically introduction of low cost carriers was a huge hit to the entire airline industry. Scheduled airlines experienced huge losses of revenue as they lost many customers who then had a choice of what airline to use and what price to pay. According to Jones Lang LaSalle (http://4hoteliers.com/4hots_fshw.php?mwi=1738) in 2003, 85 million passengers used low cost carriers in Europe. After the shocking experiences scheduled airlines had to respond. They introduced lower prices, they cut some of their services, e.g. they left it optional whether customers wanted their meals during the flight, also they left it optional whether customers requires a luggage, this way they were able to reduce their prices.
After the introduction of low cost airlines more European routes were introduced so more cities became accessible. Scheduled airlines mainly used the urban airports in all of the destination countries. Low cost carriers could not afford main airports so they used rural ones in different areas of the European countries; this introduced better connections within Europe as more routes were established. As more destinations became accessible the recipient cities had to develop their infrastructure to meet the needs and expectations of the tourists, this lead to development of more resorts. After all the developments tourists had a lot more choice of where they want to go and what they want to do there.
The role of high speed trains in the development of tourism industry Trains were first introduced in 1840s when they appeared to be a mixture of yet the most popular transport options as private cars and airplanes. Rail then offered the speed of the plane and the comfort of a private car. Over the years railways and trains were improved as the demand only rise. After the introduction of the trains, traffic in the road and air decreased expectedly.
As trains offered the comfort, speed and most importantly affordable prices, it opened a huge competition to air and road transport. Europe already has a number of high speed railways constructed, e.g. Eurostar via channel tunnel; it links London, Paris and Brussels or German Inter City express. In the future other European countries are also planning to introduce more high speed trains connections in countries like Poland, Hungary or Russia. As the trains links are only expanding it offers even more destinations each year which is a competition to other forms of transport like air, this competition results in price decrease so it only benefits the tourists.
Future plans which are very unfavourable to other modes of transport trains plan to improve their service even more, like reaching the speed of up to 400kmp, this means that the competition between air, road and rail transport will increase. Railway industry in the future intends to use maglev technology to increase the speed of the train, maglev technology is based on magnetic fields made to work in favour of railway improvement, basically magnets would lift the train a couple of centimetres from the railway so it would be able to reach higher speeds.
High speed trains changed the tourism industry as they offered an alternative in transportation for short haul journeys. Before short haul journeys were mainly accomplished by air or road whereas now there are great, reliable, cheap and fast railway connections. Train stations are also usually located in the urban areas so in the main cities, this makes it easier for the destination to be reached by the tourist, as usually tourists choose to visit main cities of the chosen country.
After introduction of fast railway connections train providers had to keep up with the market. Airlines started competing with trains by reducing prices but trains offered more comfort than airplanes, when airplanes reduced prices trains started improving the service they provide. Trains introduced different classes of travel for its customer, e.g. first class seats, business class seats, meals on board, entertainment or Wi-Fi connection on board. When trains started offering those services airlines lost as in accordance to what airlines offered trains offered even more of something like comfort. Train fleets are bigger which means they had more ability to compete with airplanes In terms of offering more luxurious comfort and private space during the journeys.
After high speed trains were introduced most of the business people who had to make short haul journeys chose to travel by train as it offered reliable
and fast service. Airlines and other modes of transport lost some of their business customers also because they did not offer such flexibility and services like Wi-Fi. Other types of customers like romance seekers also found that traveling by train is really romantic; this is when train providers like orient express started offering the romantic journeys, with specific destinations and views along the journey to meet the needs and expectations of new niche market.
Conclusion
Transport has played a huge role in the development of tourism as if there was no transport there would be no tourism. Transport development raised negative and positive impacts on tourism industry; this would include competition, improvement in services and products provided and development of the resorts. Transport is the main factor that gives a starting point for tourists' holiday, it is a first point where holiday starts so it is important that transport is upgraded and improved regularly.
Over years tourism industry has developed but at the same time transport had to keep up with the demand so they started to provide higher quality products and services which resulted in better tourists experience. Transport influenced the biggest changes in tourism industry because of the improving technology, shorter journey length and quality of service.
References
Brandy J. (2009). "A Brief History of High-Speed Rail". Time U.S. [Online] Apr 20. Available from http://www.time.com/time/nation/article/0,8599,1892463,00.html [Accessed 29th Feb 2012]
Goeldner C. R., Ritchie Brent J. R. (2003) Tourism: Principles, Practices, Philosophies. (9th edition). New Jersey: John Wiley & Sons
Lang LaSalle J. (2006) "Budget airlines have transformed tourism in Europe". 4Hoteliers. [Online] 24th November. Available from http://4hoteliers.com/4hots_fshw.php?mwi=1738 [accessed on 15th Feb 2012]
Michael Hall C, Lew Alan A. (2009). Understanding and managing tourism
impacts: and integrated approach. USA: Routledge
Page S. J. (2005). Transport and Tourism: global perspectives. (2nd edition). Malaysia: Pearson Education Limited.
Page S. J. (1994). Transport for tourism. London: Routledge
Sharma K.K. (2005). Tourism and development. India: Roshan offset Press