Evangelism Vision Essay Sample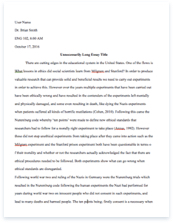 The whole doc is available only for registered users
OPEN DOC
Pages:
Word count: 564
Category: god
Get Full Essay
Get access to this section to get all help you need with your essay and educational issues.
Get Access
Evangelism Vision Essay Sample
We were living a fairly normal life even though we had been married for a year and had two young children, one of which was a baby girl. Yes, I was a single pastor for many years before marrying! I was the pastor of the church I had been serving for about seven years before I met my wife. It was a revitalization project that God had blessed in so many ways. The Church was healthy and growing, so my "work" life was secure. I was praying through whether God was finished with me at this church, which would be positive move. We were well adjusted to married life, and now fairly adjusted to married life with two young children. As you can see things were normal for a pastor and his family until a series of disasters came into our lives.
If you are at all familiar with Florida, you know that hurricanes frequent the state. Some come near where you live, and some avoid you. Oh, and some make a direct hit where you live! Hurricane Frances decided to pay us a visit in Fort Pierce, Florida where we lived. A direct hit from Frances caused some damage to my father-in-law's home, but substantial damage to the Church. I remember walking into the Worship Center to the sound of water dripping. No, it wasn't the bathroom sink. Water was dripping from the large hole in the roof. Many church members had damage to their homes, while others escaped the storm by heading north or inland. What were we going to do? We had a Church we could not lead worship in, member with damage who needed physical and spiritual attention, and some members we needed to locate. All Karen and I could do was pray.
We asked God for peace in our hearts and for help felt like God had abandoned us, or at least the devil was having his way with us. I discovered hope and help through Jesus when the community came to our aid. About two days after later, I went to the church to begin the clean-up process that we had organized. Upon arrival, I saw numerous cars and trucks in the parking lot. People were everywhere. As I approached a crowd, one man stepped forward and said, "Pastor, you don't need to be here. You need to be out ministering to the people. We will handle it from here." Looking at license plates, I discovered that there were automobiles from as far away as Tennessee! Somehow word had gotten out that a church was in need and God sent the help. He had shown me that he was real, that he cared, and that He truly would be with me through all things!
I'm so glad that I have personal relationship with Jesus today because I know, especially through this experience, that God is with me. He will never leave me. Although circumstances in life may change, God never changes. His love for me and for you is real, and I take joy in knowing that whatever I face, God is by my side and will walk with me through any difficulty. God is faithful and true and will lead me (and you) through any difficult situation. Let me ask you, may I share how something like this can happen for you?