Expanding Your Business Essay Sample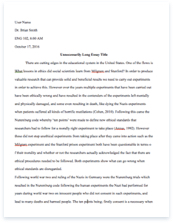 The whole doc is available only for registered users
OPEN DOC
Pages:
Word count: 884
Category: business
Download Essay
Get Full Essay
Get access to this section to get all the help you need with your essay and educational goals.
Get Access
Expanding Your Business Essay Sample
Weston's Place will be a family oriented restaurant located at 212 Main Street Wendell, North Carolina. A financial plan is "a vital tool to help an entrepreneur manage their business more effectively, steering their way around the pitfalls that causes failures", (Scarborough & Zimmerer, 2012, page 194). The financial plan section is the section in the business plan that determines whether or not the business idea is feasible. The financial plan consists of three financial statements, the income statement, the cash flow projection, and the balance sheet, with a brief explanation of the statements.
Income statement is "a financial document that shows how much money (revenue) came in and how much money (expense) was paid out", (Pinson & Jinnett, 2006). Pinson & Jinnet (2006) stated, "cash flow statement is the actual movement of cash within a business; the analysis of how much cash is needed and when that money is required by a business within a period of time". According to Pinson and Jinnett, "a balance sheet is an itemized statement that lists the total assets and liabilities of a given business to portray its net worth at a given moment in time". Pro-Forma Income Statement
Weston's Place
1. REVENUE
2.Gross Sales
3.Net Sales
4.Cost of Sales
5.Operating Expenses
6.General/Administrative
7.Total Operating Expense
8.Net Income before taxes
9.Net Income after taxes
10.Net Income (loss)
Cash Flow Projections
Weston's Place
1. Cash Revenues
2.Cash Disbursements
3.Reconciliation of cash flow
4.Opening cash balance
5.Closing Cash Balance
Projected Balance Sheet
Weston's Place
1. Assets
2.Current Assets
3.Total Assets
4.Fixed Assets
5.Total fixed Assets(net of depreciation)
6.Other Assets
7.Total other Assets
8.Total Assets
Weston's Place will be a sole proprietorship business. The restaurant will be a family friendly restaurant catering to families that want to enjoy a nutritional meal without preparing it. Weston's Place will offer a variety of health and nutritional meals at a reasonable rate. I will advertise and promote the business through newspaper, radio, internet and word of mouth. I believe with the financial support that the business will be a success in the small town of Wendell. Marketing is the process of determining the needs and wants of customers and being able to deliver products that satisfy those needs and wants. Marketing consist of activities that helps to move a product from the business to the customer.
Guerrilla marketing is an advertising strategy in which low-cost are utilized to promote a product. The advertising budget for the restaurant is limited so I will use inexpensive ways to advertise the restaurant. I will use banner ads, inserts, newspaper advertisement, and internet. Weston's Place will provide the customer with the finest meal and dining experience. I plan to maintain a positive, steady, growth each month, and generate at least $30,000 in sales per month. Increase new customers and turn them into permanent customers. Customers can view our website at: www.westonsplace.com to view the menu, find directions, and make reservations.
Marketing Action Plan for Weston's Place
OBJECTIVESTRATEGYTACTIC
Increase Sales
Encourage repeat visitAcquire New CustomersHold a Grand-opening Run ad in newspaper and on radio.
Offer 10% off coupons
Offer a loyalty program
Weston's Place is doing quite well in Wendell, North Carolina and has decided to open another restaurant in Knightdale, North Carolina. The address on the new restaurant will be 1045 Knightdale Boulevard North Carolina 27545. I decided on opening a restaurant in Knightdale because Knightdale is a little larger than Wendell. The restaurant would be located in a shopping center with retail stores, fast food restaurants, and other family restaurants. Yes, we will have completion from Apple Bee's and Lone Star Steakhouse which is located in the same shopping center. I believe that this location would be a great location because customers are drawn to clusters of related businesses.
Location Analysis
Address: 1045 Knightdale Boulevard Knightdale, NC 27545
Realtor: Ark Realty 451 West Pine Street Wendell, NC 27591
Square footage/cost: restaurant 3200 sq. ft. lease per month $1000.00 Target market: Retail and office buildings in area.
Traffic: Bus stop and access to back for deliveries
Parking: Parking is available in front of store and throughout shopping center Crime rate: Security is on guard for shopping center
Public Services: Police station, fire station, town hall, and library one mile, fire alarm, sprinkler system
Debt financing involves the funds that a small business owner borrows and must repay with interest. Businesses can obtain debt financing from a number of different sources. There are two types of sources; private and public. Private debt financing include friends, relatives, banks, credit unions, finance companies, and other companies. Public sources of debt financing include various types of loan programs provided by the state and federal government to support small businesses. The type of debt financing that I plan to use would be a SBA Loan program. According to the SBA website, "7(a) Loan Program includes financial help for businesses with special requirements. Funds are available for loans to businesses that handle exports to foreign countries, businesses that operate in rural areas, and for other very (U.S. Small Business Administration, 2012). I can use the loan to purchase land or a building, purchase equipment, machinery, furniture, fixtures, supplies or mateirals for the new business.
References
Steps to Small Business Start-Up (6th ed.). Chicago, IL: Linda Pinson & Jerry Jinnett Effective Small Business Management: An Entrepreneurial Approach (10th ed.). Upper Saddle River, NJ: Prentice Hall/Pearson. Scarborough, N. M., & Zimmerer, T. W. (2012). U.S. Small Business Administration. www.sba.gov.