Expansion Of Achitectural Practice Essay Sample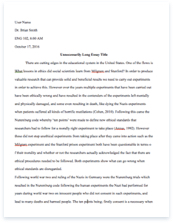 The whole doc is available only for registered users
OPEN DOC
Download Essay
A limited time offer!
Get a custom sample essay written according to your requirements urgent 3h delivery guaranteed
Order Now
Expansion Of Achitectural Practice Essay Sample
In the late years more and more architectural practices have developed at such a level that they no longer operate at the level of the country of their origin, but also internationally. This requires from the architects involved in the projects an understanding of the environment in which they will produce their construction, which in many cases is different from the ones of their countries of origin or of residence. It also means that they have to adapt their style to the requirements of the site and of the commissioner. However, some firms are called in precisely for the opposite reason, because they have such a distinctive style of architecture that it can be recognized around the world as the mark of a certain architect. (Like architects Calatrava or Gehry, for instance.)
The world is getting in a sense smaller due to globalization, at it can be seen when it comes to architecture, too. A firm can win a contest or be invited for a commission even if they don't operate locally. They usually work with local firms who coordinate the architectural effort, but they are the ones who dictate the project. One such example is Dutch firm OMA working with LMN Architects for the Seattle Public Library.[1] The new ideas (regarding the library and its role in the city) proposed by the architects appealed to the commissioners who gave the project to a practice outside the United States. In this way they imported the Dutch style and substance to their city.
Architecture practices have themselves evolved to such a degree that they include, hundreds of architects working on a number of projects around the world at the same time. This was possible also because the world itself has changed, it is faster and easier to communicate around the globe, and physical boundaries are no longer a problem. The cities themselves have grown physically, economically and socially, and their problems with them, so they require new fresh ideas that can come from people who had already dealt with them or studied them in a different environment.
In conclusion, the expansion of architectural firms internationally is not as much a result of their development but the development of the world, which has changed economically, socially and stylistically, thus permitting them to expand their ideas as well.
Bibliography:
Robert Such, "Seattle Public Library", Architecture Week, No. 236, April 20th, 2005, © 2005 Artifice, Inc. web site: http://www.architectureweek.com/2005/0420/index.html, retrieved October 28th, 2006
[1] Robert Such, "Seattle Public Library", Architecture Week, No. 236, April 20th, 2005, © 2005 Artifice, Inc. web site: http://www.architectureweek.com/2005/0420/index.html, retrieved October 28th, 2006