Explore the Character of Lady Macbeth Essay Sample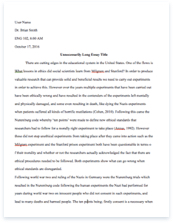 The whole doc is available only for registered users
OPEN DOC
Get Full Essay
Get access to this section to get all help you need with your essay and educational issues.
Get Access
Explore the Character of Lady Macbeth Essay Sample
Imagine your partner is doing well in a large company, he or she has just secured a major deal and their boss is very pleased with them and they get promoted, then your partner tells you that some mysterious fortune tellers had foreseen this promotion, and told them that they will become head of this co-operation. You know that if they do aspire to lead the company they will probably have to play foully to get it, but the thought of the pay rise and increase in power helps you to convince them to do whatever it takes to ascend to that position. Only afterwards do you realise how much damage it will do and you are left to live with overwhelming guilt. Living isn't as easy as it was before! Lady Macbeth is faced with a similar situation. Having persuaded Macbeth to kill the king in order to gain power for themselves the aftermath is Lady Macbeths whirlpool of guilt and inner conflict, I'll explore further….
Lady Macbeth's wicked essence is seen in its prime before the murder. The audience would have trembled in their seats as Shakespeare's words 'take my milk for gall' are performed by a female character. During that era women were seen as pure and full of goodness but certainly not bursting with fiendish evil. She asks the 'evil spirits' to 'unsex [her] here.' Suggesting she wants the strength and audacity of a man, she wants her more feminine side to perish, and be replaced with steady turpitude. This shows her resolute determination and ambition which is focussed towards helping rid herself and primarily her husband of 'the milk of human kindness'. This also demonstrates that she wants to be more than she actually is.
Lady Macbeth is coaxing an apprehensive Macbeth to murder by telling him he would be 'so much more the man.' This sways his decision not to kill the king and shows not only her inducing skills but her powerful influential nature. Here she has absolute control of her husband, a situation the audience isn't familiar with which could enhance their fear of her. By simply saying to him 'then you were a man,' and prying on his weaknesses she changes his notion. This also shows how well she knows Macbeth, how close they were -which also gives reasons for why she has so much unquestioned power in the relationship.
Lady Macbeth anxiously awaits her husbands return from Duncan's chambers, while he slaughters the king Lady Macbeths thoughts are revealed to the audience, here Shakespeare begins to show us there is more to Lady Macbeth than her cruel exterior we have witnessed so far. ' That which hath made them drunk hath made me bold' Lady Macbeth confesses. This unfurls her confidence and evil showing that they are not as strong as these features of hers first appeared. The fact she had to get drunk in order to go through with her murderous plans shows that her wickedness isn't entirely dominant. This is were we see the first signs of inner conflict within Lady Macbeth. She hasn't quite managed to plunge into unprincipled, unfeeling cruelties and still has feeling, without the alcohol she wouldn't have had the stomach to continue with her dangerous scheme.
Further evidence of her uneasiness can be found shortly after her husbands return from King Duncan's chamber. Lady Macbeth tells us 'had he not resembled my father as he slept, I had done't.' In some respects this shows her evilness as she was willing to kill the king herself but, it also shows that she still has feelings and is sensitive to the fact that he had shared a likeness to her father – and because of this couldn't go through with the task of killing him.
It is here we clearly see that Macbeth's wife does not consist solely of cruelty. Shakespeare reveals a more gentle, kinder side of this previously vicious character. It shows that she is experiencing inner conflict between the side of her that wants the evil to help her achieve the burning ambition which is driving her, and the other half of her that shows more kindness and compassion. Deep down she is not as certain as the illusion she creates before the slaying. As we learn this we must also learn that the bold attitude we have known from her must be nothing more than a face put on to encourage Macbeth.
The Banquet is soon to be held and Lady Macbeth is still putting a front on for Macbeth, convinced she must be the strong one of the pair. Macbeth has three murderers after Banquo as they suspect his knowledge of the kings true killers. Macbeth is King, so does the queen have what she wants? No, rather than enjoying the new found power her and husband have gained what she can only describe it as 'doubtful joy'. She feels "tis safer to be that which [they] destroy,' She says this as a soliloquy moments before Macbeth comes in, as soon as he enters she changes completely. This just shows who terrible she is know feeling. The audience at this point may begin to feel sorry for her, but she feels she must be her powerful, confident self once again for Macbeth.
He tells her of his fears and how his mind is 'full of scorpions', throughout this Lady Macbeth tells him to 'leave this' and basically that he should forget about it and 'be bright and jovial'. This is a classic example of Lady Macbeth putting on a front for Macbeth, especially considering she has just told us how her 'desire is got without content', but in this scene we also see that Macbeth is beginning to take matters into his own hands, he now holds some of the power in the relationship. As Macbeth tells her that their worries ( Banquo and others who suspect him as Duncan's murderer) are 'assailable' she has to ask 'what's to be done'-his reply 'be innocent of the knowledge.' They are at this point acting the typical women and the brave man commanding the moves.
As the banquet commences lady Macbeth is just about holding herself together but Macbeth isn't. Having seen the ghost of Banquo, he is in pieces. Lady Macbeth as a final act of saneness and practical thinking makes a good excuse that Macbeth 'is often thus, and hath been from his youth'. This is obviously her front and must have taken her last once of courage to perform. The Lords believe this but when the ghost returns and Macbeths 'fit' returns they seem less willing to abide and accept. It then that she desperately sends them to bed in a hopeless attempt to disguise the suspicious things Macbeth is reeling off. Once they have gone Macbeth asks what the night is, Lady Macbeths reply 'Almost at odds with morning, which is which' suggests that it no longer matters to her whether it is day or night, they seem to blend into one another to Lady Macbeth. It is these signs which lead to Lady Macbeths last few sane words.
Lady Macbeth dies after countless nights of restless sleep in which mutters and walks, talking of the murder in her slumber. The crime which so ambitiously plunged straight into ended up driving her to the brink of mortality until Shakespeare wrote her dead. How would you be feeling now if your partner was unfairly at the top of his company all because of you?