Expository Writing Essay Sample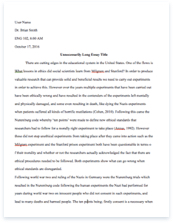 The whole doc is available only for registered users
OPEN DOC
Download Essay
A limited time offer!
Get a custom sample essay written according to your requirements urgent 3h delivery guaranteed
Order Now
Expository Writing Essay Sample
The greatest gift is one that comes from the heart. In my case, this statement applies in a very literal manner. The greatest gift of my life was receiving three pints of blood from an emergency volunteer donor. This event took place shortly after receiving life-threatening gunshot wounds to the torso one afternoon in Compton, California. It was at a nearby hospital where I received my blood transplant which saved my life. This is truly the best gift I have ever received, and I am so grateful for it.
Shortly after noon, on what appeared to be a normal day in the hood of Compton, I was making my usual pass by the corner store to purchase a couple of forties. On the sidewalk opposite of the street, I noticed an extremely attractive woman about 5'5″ with perfect curves and caramel skin walking along, wearing an extremely revealing outfit. I watched in awe as she moved gracefully down the avenue, strutting every step. A few seconds later, her pace slowed as she approached a pink 1964 Cadillac parked on the curb and exchanged a few words with the driver. For some reason, I couldn't take my eyes off of her. Suddenly, the man in the car opened the door and backhanded the woman in the face, knocking her instantly to the ground.
Acting on impulse, I ran over to her aid and pulled the attacker off of her. The man quickly gained his balance once more and shouted at me using extremely profane language. I turned to face him, ready to fight, when I noticed a chrome Glock 44 aimed directly at my chest. I had no time to react and before I knew it, I heard three consecutive thunderous booms protrude from the gun. My stability faded as I fell helplessly to the ground. Numerous thoughts crossed my mind about my life and whether or not I would live to see another day. I felt the air leave my lungs and the sight fade from my eyes. All was lost, or so it seemed.
To my surprise, I awoke some time later on a bed. My whole body was throbbing yet I was so shocked that my life was restored that I felt nothing. A few moments later, a doctor entered to check on my condition and noticed that I had awoken. I asked him what had happened and he said, "You lost a lot of blood." He went on to tell me how a random volunteer with AB positive blood type gave a pint of blood after the hospital ran out. If it weren't for that person's kind heart and soul, I would not be here today.
Learning that a random volunteer saved my life by donating a hefty amount of blood on the spot gave me a sensational feeling inside. I yearned to know who had done the deed so that I could repay him/her yet to my dismay I had no such luck. However, I left the hospital three days later feeling like a new person. After experiencing the life-threatening experience, I changed the way I went about things. I gave up drinking and smoking to live a pure life and for 10 hours a week, I paid my thanks to the community by volunteering at schools, donating blood, as well as cleaning up the streets. Someone had changed my whole outlook on life after one kind-hearted deed, and I owe it all to that person for turning my life around.
This was the most glorious and caring gift I have and most likely will ever receive in this lifetime. I am so very thankful for the people out there who are willing to make an extra effort to help those around them in need. If everyone went around this world only caring for themselves, then no one would get very far in this world. I give my sincerest thanks to all of those out there with a heart of gold.