External influences Essay Sample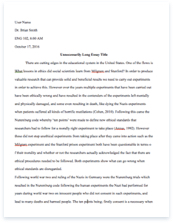 The whole doc is available only for registered users
OPEN DOC
Get Full Essay
Get access to this section to get all help you need with your essay and educational issues.
Get Access
External influences Essay Sample
A business has many external influences that can affect its overall mission and functions. Such influences may be political, global, economic, legal, media, medical, and nature in itself. These influences may include government departments, regulators, competitors, and trade bodies making it important to identify these at an early stage (Norwich Union, 2005). Because these external influences affect a business' mission critical process, it is evident there is an influence on the business continuity plan of the company as well. The business continuity plan includes the arrangements and procedures to maintain business functions and minimize interruptions when external influences impact a business' capacity to operate (Region of Peel, 2007). This paper will differentiate the roles and impact of formal and informal stakeholders of externally influencing organizations to a business and the business continuity plan.
Many people know that business continuity planning is not a priority for most businesses until something happens. In order to gain both budget and cooperation during a disaster, businesses lean to external sponsorships like Federal Emergency Management Agency (FEMA), Red Cross, and Red Crescent. FEMA is an organization within the United States used to coordinate the response to disaster, which overwhelms the resources of local and state authorities (FEMA.gov, 2008). Red Cross and Red Crescent are international organizations providing humanitarian aide to protect human life and health, ensure respect for the human being, and to prevent and alleviate human suffering without any discrimination (Red Cross, 2003).
Red Cross and Red Crescent are relief assistance missions responding to large-scale emergencies worldwide, where as the President of the United States requests FEMA's assistance after the governor of the state declares a state of emergency. Red Cross and Red Crescent can also take on humanitarian tasks of other nations that are not defined by mandates of the international movement. The dynamics of these organizations external to the business have an influence on the business continuity plan in that FEMA "help[s] limit the physical, financial, and emotional losses from disaster, emergencies, and terrorist events" (FEMA.gov, 2008) and Red Cross and Red Crescent have formal volunteers providing relief assistance for business continuity.
In order to have compliance regime within a business, there are external organizations to the businesses impacting their business continuity plan. Such organizations would include local law enforcement, National Guard, and Customs security. The dynamics created by these organizations used to influence business continuity planning are extensive in that many businesses need to remain compliant with such laws, treaties, tariffs, and embargoes when preparing or being struck by disasters (Greene, 2006). Many businesses must arm themselves with legal teams and contracts for protection of any adversaries. A simple accident, injury, or terrorism event may threaten and close the doors of a business forever, thus influencing the business continuity plan of the company.
There are many more organizations external to a business that influences business continuity planning. The importance of other external factors is extremely important in the business continuity planning as well (Barnes, 2001). Local communities, for example, can give mixed opinion about what is manufactured. There are also competitors and how they deal with their things and if they have a business continuity plan that will outlive the success of the others' business, the government passing new legislation and the need to comply with it, and war in a different country and its reduced consumer confidence affecting imports and exports (London Prepared, 2008). These are all external influences on business continuity planning as theses factors should be identified in the business impact analysis (BIA) of the business continuity plan.
The previously discussed organizations external to the business have both their informal and formal stakeholders who play different roles and have different impacts on a business. Some informal stakeholders of these organizations would be the media; socio-economic conditions; and political, ethical, cultural, and religious control functions. Formal stakeholders would include Department of Homeland Security, law enforcement, military, medical regulators, and other control functions such as laws and tariffs. For example, FEMA influences a business continuity plan in responding to the disaster of resources to local and state authorities.
The informal stakeholders to this organization would include the necessary political decisions declared by governor of state and President of United Sates along with any media involved in a business' recovery. The formal stakeholders would include medical organizations necessary, border protection necessary, and the laws related to FEMA being a government organization. Red Cross, on the other hand would include more informal stakeholders relative to ethics, culture, and religion, as the volunteers are strong in ensuring respect for human being and preventing any suffering without discrimination.
Another example of formal stakeholders would be the UN and it's formal control functions inclusive of laws, treaties, embargoes, tariffs, and customs protection. The stakeholders to any external organization involved in the business continuity plan are both formal and informal when a natural disaster occurs, like the most current hurricane conditions in the United States. Informal stakeholders are dealing with socio-economic conditions, the media, and non-governmental organizations. Formal stakeholders are those involved with laws and the law enforcement.
"Because of business interruptions ranging from catastrophic natural disasters to acts of terrorism to technical glitches, organizations need business continuity and recovery resources, plans, and management" (Noakes-Fry, 2001). There are many external influences inclusive of services, organizations, and products available in assisting in the success of a business continuity plan. The dynamics created by organizations external to the business also have stakeholders who may impact the business continuity plan positively. Preparing a business continuity plan will define the potential risks and external influences of the business that may be required as part of the business compliance regime.
References
Barnes, J. (2001). A Guide to Business Continuity Planning. New York, NY: McGraw-Hill. Retrieved October 11, 2008. MGT 417 – Business Continuity Planning and Management.
FEMA.gov. (2008) United States Department of Homeland Security: FEMA. Retrieved October 11, 2008 from http://www.fema.gov/.