Facebook's Concerns Essay Sample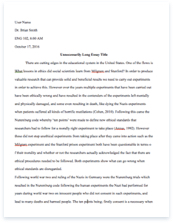 The whole doc is available only for registered users
OPEN DOC
Pages:
Word count: 1169
Category: facebook
Download Essay
A limited time offer!
Get a custom sample essay written according to your requirements urgent 3h delivery guaranteed
Order Now
Facebook's Concerns Essay Sample
According to Lifewire, Facebook is a social networking website and service where users can post comments, share photographs and links to news or other interesting content on the Web, play games, chat live, and even stream live video. It was founded by Mark Zuckerberg at Harvard University in 204, with the initial intention to create a student directory. The website became available for public use in 2006 and by this stage was open to users over the age of 13; would be able to create a profile. Facebook's mission is to give people the power to share and make the world more open and connected.
Since the conception in 2004-2006, the company has since changed their mission to purposefully consider "what happens after it connects people — and try to manage those effects for the better (Newton, 2017)." Zuckerberg's idea is to give people the power to build a global community that works for all of us. Again, global enterprises, multi-cultural backgrounds and opportunities to build connect each other to exchange information, build platforms and expound on many possibilities.
Facebook will become the best marketing hub for small and large businesses, organizations, communities, families and individuals. It already serves as the main portal for interacting with people with a plethora of cultural backgrounds and geographic locations to discuss all facets of business. Facebook\'s success can be attributed to its ability to appeal to both people and businesses.
Facebook acts as a tool for marketers to develop their strategies in a business world that identifies with technology as being the main source of communication. It allows a company to project their goals, products, services, community and opinions on a platform that will promote their business and ultimately their brand. As a company, you can utilize Facebook to find the target audience and attract only those people based on their profile preferences, which provides a competitive advantage over networking platforms. Also, it allows customers to give their feedback whether positive or negative about the company so that their friends and other potential buyers who may follow them can find out about the company; give their accounts on their customer service and product/service likes or dislikes.
One problem or issue that can be identified is that Facebook still doesn't have the same response to their ads that Google is getting. Users are clicking on Facebook ads once every 2000 times compared to Google with once every 500 times. Considering that Facebook ads may not be beneficial to those with lesser friends list. Because they have lesser friends, who may not get the same attention when it comes to Facebook ads that help small and large businesses advertise they products and services.
The privacy settings dictate who can see their posts, friends and allows the users to decide who can follow them. However, in 2014 Facebook started using web browsing data for delivering targeted "interest-based" advertising. This would explain why companies place their ads on the web browsing page specifically for products that have already been looked at online appear in the Facebook feed. To address the privacy concerns, they introduced a way for users to opt out of this type of advertising targeting from within user settings.
Recommendations
An advantage that Facebook has is that it is still growing at an alarming rate and users spend a lot of time of Facebook gaining more and more exposure to network. Knowing that small and large businesses using Facebook as a means of marketing for their company they are able to spend less on advertising and invest more in other areas or needs for their business. Facebook not only provides a platform for businesses to gain exposure but for friends and families to stay connected in way that help deepens and strengths their relationship with their loved ones. When deciding to go with Facebook as a leading place to conduct and track any business' feedback; their ads can be a powerful tool to utilize. It will help to define the success that you see when using Facebook while attaching a personal connection; through the cultural and geographic users. It paints and places a face with those that are interested in what each business has to offer.
Marketing Implementation Plan
Facebook needs to expand the offerings for the users, whether individuals and businesses. It already has the infrastructure to aid in building businesses through the promotional events and new membership opportunities. It serves as a place to advocate for those without a voice. This year alone, Facebook has acted as a way to protest and address any concerns that are locally, globally and politically connected to its users directly or indirectly.
According to Business Insider, Zuckerberg wants to improve the advertising experience for brands, particularly on mobile. Facebook will be investing in ways to better target and measure campaigns through data. It wants to help brands measure online to offline sales conversions. Like Apple, Facebook thrives on being creative and intuitive to what their users/customers need. Potential and veteran users, business moguls and small mom and pop stores need to feel empowered and innovated to use the services that Facebook provides while maintaining their freedom to make decisions with how they share their information. It starts by putting the product in their hand. Facebook's website is made to guide you through the beginning to the end. It is very strategic in how it's structured to be very user friendly. Even in the privacy section, Facebook describes each feature for customers and business to detail the particular setting purpose.
At this point, the direction of Facebook is too broad. I believe it's time to create sanctions within the growing website. They have already incorporated functions that are open for groups to discuss certain specific things like, yard sales, and couponing clubs. When it comes to promoting businesses, maybe designing a business sanction comparable to what Instagram is slowly becoming. Again, it's becoming a way for people and businesses to communicate and share with each other. My concern is that it doesn't mimic an advertising overload. I would try to refrain advertising being the only source on Facebook; it may distract users and cause them to reconsider if it becomes too frequent while looking at family or friends.
Conclusion
Facebook is a model social media marketing structured business. It has surpassed all what Zuckerberg thought it would through his mission and vision when he and his colleagues, first decided to create the company. With all things, however, changes comes about when you least expect it. This case has brought about many factors that need to be considered and with the recommendations that were suggested it would only propel the business further. It would be advantageous for Facebook to look beyond the other possible competitors; Google or Instagram, and expand on the services that they already provide to businesses, families, communities and individuals. At this point, it is all about staying relevant and current with the trends and new technology. Looking into how people communicate; whether directly or indirectly, is very vital in sustaining the relationship with the users and Facebook.