Facing Poverty by Kim Essay Sample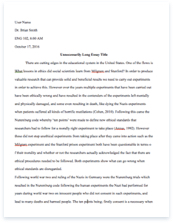 The whole doc is available only for registered users
OPEN DOC
Pages:
Word count: 449
Category: korea
Download Essay
A limited time offer!
Get a custom sample essay written according to your requirements urgent 3h delivery guaranteed
Order Now
Facing Poverty by Kim Essay Sample
Growing up with wealth and in a big house, the idea of having it all snatched away would probably rarely come to mind. Kim's lifestyle before bankruptcy in South Korea was that of a princess. She states, "I had been raised in a hilltop mansion with an orchard and a pond and peacocks." Her life was disrupted when her father lost everything. In Korea being broke made you a targer to be placed in jail. With no other option, Kim and her family left to America with no money to start a living. From a mansion to sharing a house with another Korean family, adating would be tough. They wer used to having chauffeurs, maids and a governess. According to Kim, " I found it humiliating to wheel our dirty clothes to a bleak plae called a laundromat." She wasnt used to this way of living where she shared a home, did laundry, and cleaned. Attending school want any different. She was accustomed to a clean and respectful environment, not one full of incivility. She exclaimes, " the walls were covered with graffiti…policeman guarded the gate and checked bags." She talks about how in Korea they respected teachers by bowing at their presence, and at her new school in no one cared. Her E.S.L. class was where she felt at ease.
There she met many like herself, who fledded Korea. She says, " most of my E.S.L. classmates came from poor families who had escaped Korea's rigid class hiearchy.: She also met Korean-American classmates who didn't attempt to be friends with them since they avoided them with no valid reason. After a while she stuck with some American traditions as well as continueing her own Korean ones. She says, "we hip-hop to Usher with as much enthusiasm as we have for belting out Korean pop songs at karaoke." It was still difficult for her to acclimatize to an American lifestyle , but after a while she realized she had to. "I soon discovered that I had no choice but to adjust," she stated. Kim's lifestyle is one that I would believe anyone would want to have. She had everything, but the bitter reality was that she lost it all. Although, in the end she eventually got used to her American life I believe she deeply misses her old habits. One only wishes to have the riches she does and would go into a deep depression having it all taken away, I think she saw what really mattered, the fact that there are many individuals who face the same problems of poverty as she did.
References
"Facing poverty with a rich giel's habits" by Kim