The factors affecting the teaching and learning of distant places in the Primary School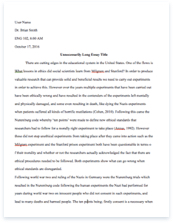 The whole doc is available only for registered users
OPEN DOC
A limited time offer! Get a custom sample essay written according to your requirements urgent 3h delivery guaranteed
Order Now
This assignment sets out to address the teaching and learning of distant places in the Primary School. It aims to explore ways in which distant places can be taught, the factors which affect this teaching, and how activities are made relevant to the pupils.
I will also discuss how I have attempted to achieve this and incorporate Oxfam's (2006) objectives for global citizenship through planning my own unit of work. (See Appendix 1) The unit focuses on a small rural village in Kenya called Sauri which allows pupils to compare like with like with their own small rural home town.
Distant places are described as places beyond the child's local area or knowledge (Weldon, 1994). Many children, and some adults, do not see the relevance and importance of this kind of learning, because distant places seem too far removed from their own experiences. However, as children are being brought up in a world plagued by social and environmental problems they should be made aware of the complexities of interdependence and globalisation in order to help protect the planet. (Arthur, Grainger and Wray, 2006)
Global citizenship aims to create informed, active and responsible citizens who are aware they have the power to make changes at a local and international level. (Crick, 1998) Through comparative discussion the study of distant places can help pupils to develop a wider and more egalitarian consciousness whilst enjoying their learning. The strong links between Geography and global citizenship can help children interpret their environment and understand the world around them. (Young and Commins, 2002)
When studying a distant land it is important to find out pupils current level of understanding. This enables the teacher to establish what pupils already know and identify any misconceptions that need to be addressed. In lesson 1 (see Appendix 1) pupils use mind maps to write down their ideas. These mind maps are used again in the last lesson to compare how pupils' ideas have changed and developed. (See lesson 6, Appendix 1) It is important to encourage pupils to take an active role in proving or disproving their original ideas as personalised learning helps pupils to gain a deeper more meaningful understanding. (Arthur et al, 2006)
Practical activities in Geography, such as map reading and field trips, aim to develop pupils' knowledge and understanding through first hand experience. However, the inaccessibility of not being able to visit the distant place being studied may hinder pupils from developing a deep and meaningful understanding.
Blythe and Krause (1995) point out that children's notion of distant lands and people can begin quite vaguely, relying heavily on their imagination. However, no matter how creative the teacher is children cannot always picture ideas and places in their minds through simply listening to explanations and facts.
As learning becomes more dependent on secondary sources responsibility lies with the teacher to ensure pupils are provided with a wide range of sources and well planned activities. These should stimulate pupils' imagination and curious minds and encourage empathy for people and places around the world. (Mackintosh, 2004)
The resources which may be used for this topic are much more plentiful and varied than they have been in the past, thanks to the availability of digital and internet sources. One example of this is Google Earth which is used in the very first lesson (See Appendix 1) to help pupils compare and contrast the landscape of Sauri with their local area. This supports Palmer's (1994) recommendation that starting points should be real and exciting. From mapping the distant place the unit then progresses onto activities which lead pupils into closer and more in depth focus on the designated area.
Imagery is a powerful and effective tool in studying places pupils have not visited. For example, photographs and videos can be used to stimulate discussion, develop inferential narratives, and generate comparison between images and places. (Mackintosh, 2004) A variety of pictographical activities can be introduced, such as mapping photographs, looking at different perspectives, making and labelling field sketches.
Teachers should ask open ended questions in conjunction with all sources especially pictures so that children's thinking is provoked e.g. How do you think the person in the photo is feeling and why? Pupils then develop skills such as 'careful observation, analysing and evaluating information, empathising with different peoples situations and producing a written interpretation of a visual image.' (Bale, 1987, p.114) As observation, examination and thought are introduced pupils knowledge and understanding will gradually evolve into greater accuracy. (Blythe and Krause, 1995)
Photopacks and open ended questions are used throughout the unit; lessons 2, 3 and 4 in particular require pupils to discuss how the people of Sauri may feel about their home and school life. (See Appendix 1) Although there may be no specific answer this allows the class to create an enquiry where they can investigate and discover the answers together. This activity brings the picture to life and develops empathy and understanding for the people. Martin (2004) suggests that developing this sense of reciprocity is highly important in promoting international understanding.
However, the materials accessed and the kinds of viewpoints explored must be diverse and include balanced elements of information, such as looking at rich and poor areas, women and men, different types of people and urban as well as rural areas (Carter, 2001) For example pupils study the rural village of Sauri and the largest city in East Africa, Nairobi. (See lessons 2 and 5, Appendix 1)
Much of the representation of distant places, especially developing countries, in the media is often biased or limited, and can affect children's understanding of their world in significant ways. Therefore teachers should critically evaluate all resources to ensure they avoid negative stereotyping and instead highlight the 'attributes, skills and values of the indigenous lifestyle.' (Bale, 1987, p97)
Charities can have both positive and negative effects on children's awareness of distant places. Quite often the charity's focus is negative, such as focusing on conflict, famine and portraying third world people as victims, which might present a skewed view of the world to children. Many children when asked about life in Africa have preconceived ideas that all African countries are homogenous and everyone is poverty stricken and living in mud huts. This stems from images portrayed in the media and charity campaigns such as Red Nose Day. These adverts appeal to its audience to donate money by showing harrowing images of poor and sick people.
On the other hand the work of charities in addressing inequalities and deprivation is a clear example of how global citizenship can work. For example, Oxfam's curriculum for global citizenship is disseminated internationally, and includes knowledge of social justice and equity, cooperation and conflict-resolution, and values around respect for diversity and concern for the environment (Ibrahim, 2005). Nowadays some agencies are promoting self-sustaining development and are selling artefacts produced by non-exploited labour which would be beneficial to obtain for the unit. (Blythe and Krause, 1995) Learning about the activities of charities, perhaps by looking at aid workers or volunteers who work in distant places, promotes helping communities around the world who have a less developed way of life than us.
Overcoming children's preconceived and generalised viewpoints is a challenge for teachers. In order for children to develop a more balanced understanding it is crucial these issues are addressed through careful planning and consideration. Teachers should challenge children's misconceptions and negative stereotypes and build more positive attitudes towards the distant land. To make sense of the new information children have to reconstruct their existing ideas. By encouraging children to actively take part in discovering new concepts it supports the Constructivist theory. (Arthur et al, 2006) This is achieved in lesson 5 where children are shown a picture of a thriving city and have to guess where in the world it is. Showing children the well developed infrastructure that exists in Nairobi should begin the process of challenging their misconceptions of an impoverished land. (Martin, 2004)
Pupils must also be taught to think about bias and take into consideration where the source is from, why it was produced, who produced it and who is it for. (Carter, 2002) Throughout the unit (Appendix 1) pupils study different sources and are encouraged to find out the answers to these questions as they learn about different aspects of life in the distant land.
The teacher must also be careful that their own ignorance or incomplete subject knowledge does not enter the classroom as this could mislead pupils' development. This is a challenging task but by providing accurate and appropriate information and building a more coherent and complex picture of the distant land children will 'emerge into adults with an accurate and unbiased views of people and places.' (Palmer, 1994, p.21)
Understanding how and where children's stereotypes originated from can help them overcome any negative prejudice and recognise how they can help future generations to do the same. This could be achieved by developing an international partnership which could promote meaningful and empathetic relationships as well as discovering factual and relevant information. (Reid and Scott, 2005) This personalised learning is exciting and makes people in distant lands more 'real' and relevant to children. This may result in pupils taking an active role to challenge prejudices and inequality which is at the heart of global citizenship. (Oxfam, 2006) Although this relationship would entail a lot of dedication to set up and maintain I believe it would be an effective and rewarding way of enhancing children's understanding about global citizenship, and managed properly it could benefit pupils for many years to come.
It is recommended that children first learn to appreciate their local area before they can appreciate a distant place. (Bale, 1987) If tasks are linked to pupils' own locality or personal experiences they will be able to identify more easily with the place and people, and therefore develop an understanding of the interdependence of the modern world. (Palmer, 1994) There is then great potential to make links between the two places being studied. (Weldon, 1994)
The similarities should be studied first as children find this easier. By pointing out common feelings, features or requirements such as food, shelter, home life and education it may help to reduce children's fear or stereotyping of other people and places. (Bale, 1987) However, it is important to study the similarities as well as the differences between cultures and societies.
Throughout the unit of work children are constantly asked to compare and contrast different areas of their lives with the lives of those in Sauri. (Appendix 1) When comparing other countries it must be done with a blank mind, not from an anglo-centric point of view. Pupils should be made aware that there are different ways of measuring wealth depending on which country is being studied. For example in the United Kingdom wealth is usually based on material possessions however in a village in Africa wealth would be measured by how much you have to share with others, thus promoting citizenship.
Global citizenship involves learning about children's own societies as well as others so that they respect and care for their local community and country. My scheme of work achieves the objective of finding out about 'contributions of different cultures, values and beliefs to ours' (Oxfam, 2006) by asking pupils to discuss what aspects of life from Sauri they would like to incorporate into their own lives. (See lesson 6, Appendix 1) This helps focus on the positive aspects of a different culture and in turn respect it, which should also be replicated in children's own multicultural society. (Bale, 1987)
In the same lesson pupils are required to appreciate what they have in their own lives and what they could give to another country to help improve the lives of others. (See lesson 6, Appendix 1) This task promotes positive ethos and citizenship by reflecting on how the world should share resources and have equality. This was investigated further through the Banana Game in lesson 5 which meets the objective (Oxfam, 2006) 'understanding trade between countries.' It illustrates how England is connected with other countries and how it relies on less wealthy countries for lots of our food and goods. Pupils are able to see how the money involved in the trade process is distributed to all the different parties involved. Children also learn how they can make a difference on a global scale by buying Fair Trade products. Understanding how countries rely on each other is an important factor in developing an appreciation for all the countries and citizens around the world.
In conclusion, I believe that through the study of a distant place children can achieve the learning objectives for Global Citizenship. Although initially the topic may appear to have many boundaries for both the teacher and pupils to overcome, it is highly beneficial in the development of young global citizens. For these reasons global citizenship shouldn't just be confined to geography lessons but incorporated into other curriculum subjects and integrated into whole school ethos with the inclusion of school councils. (Hughes, 2006)
Teaching global citizenship through the study of distant places expands children's knowledge of the different cultures and societies that exist within the world, thus educating children to respect and appreciate diversity. It also allows children to learn for themselves their place within the world and teaches them that they have the potential to change things (Oxfam, 2006) for themselves and the rest of the world for the better.
Related Topics