Family Business Essay Sample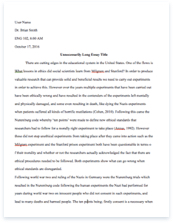 The whole doc is available only for registered users
OPEN DOC
Pages:
Word count: 891
Category: business
Get Full Essay
Get access to this section to get all help you need with your essay and educational issues.
Get Access
Family Business Essay Sample
According to a study of European Commission, family business, which covers in different sectors with different sizes, makes up more than 60 percent of all European companies. In recent years, the number of family business is glooming all over the world. However, not many of them are successful in transferring into the third generation. There are many reasons leading to this situation. One of them can be raised from ethical aspects.
From the radio, a true story on a restaurant named Chad's Trading Post raised an ethical aspect of family business which runs not only for profit but more importantly for memories of a son, a brother and a friend. His name is Chad. Chad, his brothers and his friends had a plan to open a new restaurant after graduating from high school. Unfortunately, Chad died in a shooting accident two days before his 16th birthday. His passing made everyone feel really depressed. However, the restaurant was operated after that seemed to become a spiritual gift that helped them recover. His family and his best friends decorated the restaurant with full of memories of him.
A half of the menu that Chad designed was kept. His pictures were hanged on the wall. Everyone wore T-shirt with his name such as "Chad's brother" or "Chad's best friend". They even had a tattoo of Chad's name on their arms. The important thing is the customers did not feel a bad mood of people who lost a person they love. Instead, everyone always kept a happy and even funny atmosphere in the restaurant. Chad's Post Trading, somehow, made a family business totally different from other kinds of business. It is not profit that is their priority, but their values and especially their love for Chad. His family and his friends felt freely contributed to this business and did not hesitate to have a long term commitment to the restaurant, which is not easy to get in other businesses.
Not only its own history and collective personality, there are also many other reasons that make family business unique and united. First of all, a clear distinction between family and non-family business is ownership, which is a key to the business life of the firm. A family member can be not only the owner of the company but also be the leader governing and making decisions. With the "blood relations" basis, the future of the firm will depend on the successors. Secondly, high level of trust among family members is an important factor contributing to their business development as well as becomes a competitive advantage, in some cases, to other types of business. Thirdly, the owners have a sense of tradition and family pride attached to the business's purposes. Therefore, even though profits are crucial in running business, they are not the sole purpose for family structures.
Family business, in fact, is a type of private enterprise. However, if they combine to each other, there are clear ethical issues in relation to the hiring, management and dismissal of the people who work in the enterprises. For example, while almost key positions and decision-makers in family business are family members, private enterprise will prefer to hire non-relative people who are able to devote better qualifications and capacities to the company. Therefore, if a relative head of a financial department performs ineffectively, how will the owner face with the ethical decision between ignoring his mistakes under the pressure of family relationship or fire him as other non-family employee? Working in a family business, the potential for promotion for a competent outsider could be limited. As a result, he or she may experience a sense of unfairness and frustration and not be willing to contribute to the company. This will have a bad affect on the purpose of gaining profits in private enterprises, which can be contrasted to the wish of family protection of family business.
As mentioned above, family motivation is not aligned with profit motivation because the family's interests may not balance with the business' interests. For example, a family member is assigned to be the president or a major position because they want to protect the ownership rather than because they are competent. As a result, the company's strategy and activities are not effective enough to develop. After graduating from university, I had a chance to work in a family business for a few months. Most staffs in the company are each other's relatives. Therefore, I feel that sometimes they worked not efficiently because they are never afraid of being dismissed. The financial issue was also not clear enough for other non-relative employees like me. Task distribution was more favorable for family members than others while the bonuses for non-family staffs were less than them. After a few months working there, I decided to leave the company because I felt that my contribution was not highly-appreciated and well-motivated enough for further commitments. This is also the reason why not many qualified non-relative staffs working for a long time in the company, which certainly will reduce the business' efficiency and profit.
Family business plays an important part in the economy development. Although it has many advantages in operating business, it should balance between the family's benefits and business' benefits in order to expand its operation and avoid unethical issues.