Fashion Week Article Essay Sample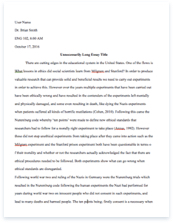 The whole doc is available only for registered users
OPEN DOC
Pages:
Word count: 379
Category: fashion
Get Full Essay
Get access to this section to get all help you need with your essay and educational issues.
Get Access
Fashion Week Article Essay Sample
A top fashion designer quarantines a sneezing underling, forcing her to work in a closet. An industry P.R. executive makes colleagues douse their hands with Purell. Germ-phobic magazine editors are powerblasting offices with antiseptic wipes and Lysol. While all eyes are on the models, top, those behind the scenes hope to avoid being struck by sickness. Such is the dread gripping the fashion world as it prepares for New York Fashion Week, beginning Feb. 7, with a killer flu and a stomach-bug norovirus on the loose. The eight-day event, when fashionistas from around the world pack into small spaces to attend runway shows and parties — only to cram onto the same flights and repeat the process in London, Milan and Paris — is always an occasion for sickness paranoia. In past years, sniffles in the front row could prompt icy stares and social ostracism. But with this season's flu panic, the fear is approaching hysteria. Stressed-out designers recoil in horror if someone coughs within earshot. Frail models shiver their way between fittings, terrified someone will spy their runny noses. And frenemies everywhere are reconsidering the wisdom of the double-cheek kiss, the standard greeting of the global fashion tribe.
Air kissing seems safe for now. "This will be the season where everyone in fashion becomes mysteriously nonaffectionate," said Laura Brown, executive editor of Harper's Bazaar. Staff members in her West 57th Street offices, she added, have been scouring doorknobs with sanitizing wipes. "We can give a nudge and a wink instead." To be fair, much of the paranoia is founded. According to the Centers for Disease Control and Prevention, deaths from the current flu season reached "epidemic" levels, in part because of an unusually severe flu strain. Adding to the flulike epidemic is a surging new strain of norovirus, which can cause sudden diarrhea and projectile vomiting, and the worst whooping cough outbreak in 60 years. And while there is some evidence that the flu season has peaked almost everywhere in the country, except for the West Coast, flu activity continued to be high in New York through the week ending Jan. 19, as tracked by the C.D.C., and on the rise in parts of Europe including Italy. (Milan hosts a fashion week starting Feb. 20.)