Fasting Feasting by Anita Desai Essay Sample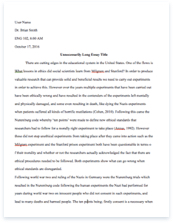 The whole doc is available only for registered users
OPEN DOC
Get Full Essay
Get access to this section to get all help you need with your essay and educational issues.
Get Access
Fasting Feasting by Anita Desai Essay Sample
In Anita Desai's "Fasting Feasting", Desai creates a large diversity in the male and female genders. She accomplishes this by creating a tense environment within Uma and Arun's home. The writer uses vivid techniques such as characterization and contrast to forward how the influence of a home family can illuminate gender roles. Desai displays how the pressure of stereotypes of woman can make identity a questioning topic and how separating from homely can affect someone.
Forty-Three year old Uma, is "Fasting Feasting"'s protagonist for the beginning portion of the novel who battled an inner conflict that she never overcame. Unlike her brother Arun, she wa denied the right to receive an education. Due to this unfortunate circumstance, she has remained at home with MamaPapa. MamaPapa do not seem to give much care for Uma as their only wish for her is that she will eventually marry and start her life. During Uma's third failed marriage, the man was already in a courtship and his marriage with Uma would mean he'd receive a lot of money. This makes it clear that he did not care for Uma deeply but instead only for the money that would come his way. "If there was one thing Papa insisted on in the realm of home and family, then it was education for his son: the best, the most, the highest." (Desai 118) Papa only had high hopes for Arun which did not give Uma any form of motivation. Her greatest battle was fought between against herself and her unknown identity. Mama often speaks on Uma's behalf and makes her decisions and thoughts for her. In the beginning of chapter four, Uma sparks curiosity about troublesome daughter, Lakshmi. As the passage reads "Oh, Baby, why ask? Do you want to hear what she has done now? Left that husband I managed to get for her, and run off. To find herself work." (Desai 36) Knowing that Uma struggles with happiness and conformity, Mama still sets wishes for Uma but gives slim thought to whether she will reach them. Uma's Indian culture makes it difficult to be different and unique from most people.
Generally, the woman are married to men and they complete basic housewife tasks in order to keep the man happy. MamaPapa treat Uma as though she is a housewife; running errands, cleaning, and preparing food for the rest of the family. This makes Uma feel alone because of the fact that Arun is never asked to do these duties. "And so my madcap wanted to run away and leave her Mama? What will my madcap do next?" (Desai 144) With him being a male, he is seen as a masculine and intelligent asset to his family.
MamaPapa see Uma as untelligent as chapter eight presents "Uma was never old of the legal proceedings involved. It was assumed she would not understand, and was never quite certain if she had never actually married or if she was no divorced." (Desai 95) Not only was Uma forced into a marriage she did not want but MamaPapa could not realize that she is not certain about what she wants yet. Thus, why Uma has struggled with her identity throughout the first portion of the book.
Brother and sister Arun and Uma are appraised in very distinct ways. Arun is practically praised for every simple thing he does. He is not only the youngest of his family, he is also the only male. Ever since he was born, MamaPapa have invested all their time, money, and attention into his future. However, his family are made of carnivores and he prefers everything but meat; he's a vegetarian. This is the only thing that has ever made MamaPapa dissapointed in their son. Arun is nearly a saint in everyone's eyes. On the other hand, Uma is looked upon as a disgrace and a failure. Uma experiences an ongoing suffering by her parents as they won't help her fulfil her desire to get an education. Her cousin Anamika also suffers living with her abusive family who forces her into a marriage that eventually led to her feeling trapped and she committed suicide. After Anamika's death, all the suffering and mistreatment becomes transparent to her. As Arun transfers his life to America with the Patton's he also is awoken by the truth of the matter. Arun and Uma differ in a countless number of ways which makes gender roles such a strong topic. Uma is treated much poorly compared to Uma because she is a female. "Leave all that,' Mama snapped at her. We are not sending you back to school, Uma. You are staying here to help with Arun." (Desai 18) No matter what, MamaPapa always do what's best for Arun.
Within the novel, many women are forced to marry older men or men they don't wish to be associated with. Love is almost a fantasy. There is no need for love. The men in the book are so stuck on the fact that as long as women are able to give birth and reproduce, then they are suitable for a wedded life. The Pattons and MamaPapa support an arranged marriage. Anamika and Uma have no say in whether they get to choose their future family or not and this does not settle well with Anamika, as stated previously, she commits suicide from feeling trapped. During three years of marriage, the requests for an extended dowry settlement was the cause of an increase of physical abuse. "Her husband doesn't earn much as a builder, but he wa greedy for possessions." (Min Hui Prezi) This only goes to show that men marry for the dowry (property or money brought by a bride to her husband on their marriage) While Mama was pregnant, Papa simply did not care about the pain that she was about to undergo but cared merely for the slight chance of the male child being lost. Females are basically subservient to their husbands. Mama had to learn to accept her pregnancy with Arun even though it was nearly agonizing for her, she she has to bear the baby because Papa would not be pleased with not having a son.
Anita Desai manages to tell two opposite stories about a privileged young boy and a confused older woman. The way that Uma and Arun are treated by their family around them sparks a discussion of gender roles. The author displays this by showing how characterization and contrast can influence this discussion.
References:
Fasting, Feasting by Anita Desai, Paperback | Barnes & Noble®
Feasts and Fasts – The Cycle of Life – Fasting part 11
Read next:
Pope's Unusual Mass in Nicaragua
Outliers and Catch 22
How does Hawthorne adapt or challenge the Eden story?