Film Review Romeo and Juliet Essay Sample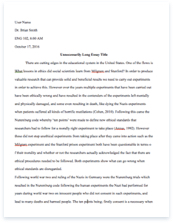 The whole doc is available only for registered users
OPEN DOC
Download Essay
A limited time offer!
Get a custom sample essay written according to your requirements urgent 3h delivery guaranteed
Order Now
Film Review Romeo and Juliet Essay Sample
Everyone knows the famous William Shakespeare and his famous plays and poems; including his most successful play, Romeo and Juliet! Well… now it's been transformed from stage to screen!!
Romeo and Juliet is a film about two lovers who can't be together because their families hate each other…..awwww. At the start, Romeo (Leonardo Decaprio) fancy's another girl who doesn't want a boyfriend or anything to do with a boy. Poor Romeo.
Despite this problem, Romeo (who is a Montague) and his best friend Mercutio sneak into the Capulets party, in hope to cheer Romeo up.
After many hours of fun, Romeo goes to the bathroom to rinse off his face, but meets a girl……..through a fish tank………(oh come on!! Would that really happen?! And why would you put a fish tank between the boys and girls bathrooms……?) Anyway, the girl is called Juliet and both her and Romeo instantly fall in love with each other and start kissing (…), but then get caught by Juliet's maid. Romeo at that point finds out that Juliet is a Capulet.
The story goes on; Romeo and Juliet get married but know one knows about it but they both encounter many problems from then on.
This film is amazing, full of ups and downs, with slight comedy and massive tragedy; the film is VERY well made.
The film still keeps it's old and very odd Shakespearian language which is a problem 'cause half the time you can't even understand or get what they're trying to say… but they use modern type things Eg: a gun or a car.
The soundtrack was brilliant. At the beginning, the film instantly hits you with a intense track that makes you want to see the film. The soundtrack is also effective when something sad happens, as it becomes emotive and vocal.
The actors were chosen perfectly for their part because they all acted every single part well plus it must have been a huge challenge for them to learn the Shakespearian language.
I think that everything about the film is great apart from where Romeo and Juliet kiss and kiss………and kiss.
The lighting and colours are bright when everything is normal and happy and dark when it is sad and tragic…just to make it really obvious.
Overall I give the film a 4 out of 5. The film is well worth watching.