Fire Accidents Essay Sample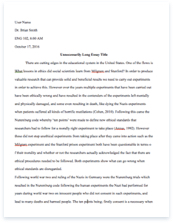 The whole doc is available only for registered users
OPEN DOC
Download Essay
A limited time offer!
Get a custom sample essay written according to your requirements urgent 3h delivery guaranteed
Order Now
Fire Accidents Essay Sample
Mt. Iriga or also known as Mt. Asog, a 1,470 meters high volcano is one of the major mountains in the Bicol Region. Lying near the City of Iriga in Camarines Sur, this inactive volcano offers a breath-taking view of the southern mountains including Mt Isarog on the northern side of the mountain, Mt. Mayon , Mt. Malinao and Mt. Masaraga on the southern side. And if the weather is clear, you can also see Catanduanes and the Lagonoy Gulf farther south. The well renowned Buhi Lake is also located at the foot of this mountain. Buhi Lake is home to the indigenous "Sinarapan" or "Tabios" the world's smallest commercial fish. But because of the introduction of other varieties of fishes particularly the Tilapia, the Sinarapan currently faces treats of extinction. This in-active volcano, in ancient times was known as Mt. Asog after an Agta chieftain that ruled the region.
The local people also call this volcano Mt. Sumagang which means "Mountain of the Rising Sun." On the Buhi side, Mt. Iriga appears scarred because of a cavernous gully, which is actually a collapsed crater left after a violent eruption in 1641. The trek to the mountain is not that strenuous and can be made in one day. But the trek can be exhausting once the sun is up since the trails are exposed. Be prepared for the tall grasses like that of Talamitam, Sembrano & Kalisungan. From the checkpoint at Brgy. Ilian, the trek to the campsite can take around 2 to 2½ hours, and from the campsite, it will only be about 20 to 30 minutes to one of the peaks of Asog. The view of the crater and the knife-edges are a feast to one's eye. At night, the view of the city lights below is splendid.