Fish Feeds from Fish Scales Essay Sample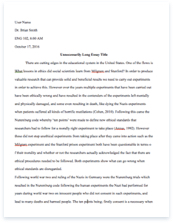 The whole doc is available only for registered users
OPEN DOC
Get Full Essay
Get access to this section to get all help you need with your essay and educational issues.
Get Access
Fish Feeds from Fish Scales Essay Sample
This study is continuation of the proponent's study which aims to find out if the total protein content of mixed powderized fish scales of bangus and tilapia can be of good source for protein requirement for fish feed. According to test report of the DOST analyst, the total protein found in mixed fish scales is 36.49%. The researcher utilized fish scales instead of throwing this anywhere that might increase pollution and ads up to volume o waste accumulated in the environment. The proposed project can be used as main ingredient for the production of fish seeds which is less expensive than the commercial one. The utilization of this waste product into a new product might be a great help for the community since most people in the community are fish pond operators.
Fish scales were washed thoroughly with water, sun dried then powderized using blender. Chemical analysis was made and it showed that the total crude protein of the fish scales is found to be at 36.49% per gram. Commercial feeds contain the average protein content of 28-32%. So it only proved that powderized fish scales can be of good source of protein. The protein requirement for fish depends on the species and the variety of fish. Zebra Angel fish were allowed to be feed using prepared product from the fish scales versus the commercially available feeds. No significant difference was noted on the mass of the fish which were weighed twice a month. Based on the observation no significant difference was noted and it can be recommended for the utilization of fish pond operators to pilot such that their expenses on feeds be reduced and somehow this might be a great help in the community.