Fishing: The sport of kings Essay Sample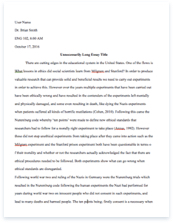 The whole doc is available only for registered users
OPEN DOC
Get Full Essay
Get access to this section to get all help you need with your essay and educational issues.
Get Access
Fishing: The sport of kings Essay Sample
Since the dawn of time, man has hunted. His natural instinct is to provide for the family, for he is, the man. So why, I hear you ponder, does man still fish? Is it an excuse to get the old boy out of the house, as she who must be obeyed is complaining that he doesn't fit with the colour scheme? Is it because we like to compete in ultimate, adrenaline activities with other males, in a way similar to placing your todger on a table to see who's is champion? Or is it the beauty, the innocent relaxation that only the tranquil estuary radiates? I doubt few would argue among us that there is nothing quite like retreating to the pond, away from the every grind of modern life. One finds the rarities of peace, time, and more peace on the riverbank, duelling with the effervescent fish!
Always be prepared.
But Wait! Fishing isn't just about sad bastards in green caps banging on about 'their day', oh no. It can be a lad's day out! Yes, that's right chaps, fishing can be cool too! Imagine you and the boys on a fishing expedition?!! But before you begin, remember the wise words of Swiss Toni, and his comments on fishing, especially when he compares it to making love to a beautiful woman. Start by inspecting your tackle, cleaning your shaft from tip to base where the grip is applied, removing all gunk and dirt which may have accumulated. Make sure you have the right bait and appropriate float for what you are fishing. Do you want a bottom feeder, or perhaps something that will jump straight at your flies?
Are you going to play with her, reel her in, or perhaps play a little bit of 'catch and release'? Only now you have considered these burning questions can you contemplate an all boys fishing trip.
But the beauty of fishing is its versatility. It's more than a chance to get rid of Dad or get wrecked with the lads, oh yes (Michael Caine voice).
These days.
There is something that just screams 'man' about fishing. It's a man thing. You only see women by a lake when there is fishing taking place if she is carrying a picnic hamper full of sandwiches for hubby, unless she has a French crop and wears dungarees. Not that I have anything against women, or indeed lesbians for that matter, I just believe that fishing is one of the rare activities yet to be spoiled by the wave of political correctness. For men, it's like the old vintage, or the special reserve. The fine wine that only you drink, on Christmas day, because it tastes so good! Women would compare it to the large bar of Swiss milk, the one Mother bought for Christmas, and the children will never taste.
In the house, these days, the woman wears the trousers (or dungarees). You won't admit it, but its true. The household mans vocabulary consists largely of phrases such as 'yes dear', 'of course dear', 'no you don't look fat in those cycling shorts' and 'not another bloody soap'. However, when indulging in the old favourite, be it down the golf club on a Saturday morning, in the Dog and Handgun for the Rugby, or in today's case, the misty, crisp an peaceful pond or river, the bloke is top dog. And this is why gentleman, that we must not let the lost art that is fishing die out through our generations, as duelling has (another old vintage).
But I don't want this to be perceived as snobbery, for fishing is a rare thing that unites the geezer, lad, bloke and chap, whatever their background, is forgotten in the pursuit of fish. Like the National anthem, feeling a tug on your line gets the heart pumping sets the soul alight, it rekindles the senses, you truly feel alive!
However.
Fishing isn't all blood, guts and glory. The more passive side of Angling is that which any man can do. Like sex, you don't have to be good at it to enjoy it. It has a relaxing, poetic beauty, picture the scene: clear blue sky, the dew is still fresh on the morning grass as it squelches underfoot. Armed with sandwiches, seat, rod, radio and maggots, you are content for the rest of the day. Your radio disrupts the mornings glory, its Otis Reading singing about wasting time in a dock. You sit, and cast, throwing down the gauntlet at the sea life residing in these waters. Flies dart across the surface, the arching line the culprit of the rippling concentric circles, racing from the epicentre. The surroundings are rolling hills and dales, so familiar, you expect to see Compo going downhill fast in a Bathtub, Clegg and Foggy in pursuit.
But that would be surreal.
Instead you are blessed with gifts, such as peace, time and space, uncommon in this modern, technological world of ours. A chance to think, to ponder, to dream….or a chance to read artistic literature. But seriously, without sounding like Dad and banging on about my day, this blessed pastime offers you a chance to escape, all at the cost of some maggots. What else can boast that fact?
Desmond.
But there is still something about fishing which even I can not explain. I doubt even England captain and world champion angler Bob Nudd can explain it. If it were a person, it would be Des Lynam. Although unassuming to look at, when introduced, your immediately hooked! It has a certain charm, a smoothness only felt by those who have been there, that feeling when you first take your son, 'the boy', on his first fishing trip, can only equate to the emotion of first laying your eyes on that thick, curved moustache, that is unmistakably Lynam. That joy, that emotion racing through your veins is indeed matched, on a par with that moment you here des's trademark, lady annhialating voice introduce the days drama on a Saturday evening.
Any of you who have experienced Des, and you can not call yourself male if you haven't (or female for that matter), will know what I am talking about, if not, find out.
So….
Gentleman, I put it to you, what are you doing next weekend? If you have plans, change them. Dig out your old scout tent, tell the other half your great grand mothers died, and head for your nearest river or lake, as joy and fish await thee!