Flat World Knowledge Essay Sample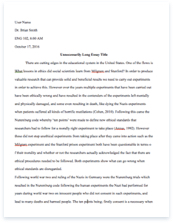 The whole doc is available only for registered users
OPEN DOC
Get Full Essay
Get access to this section to get all help you need with your essay and educational issues.
Get Access
Flat World Knowledge Essay Sample
The Flat World Knowledge case study discusses how the traditional textbook publishing model is changing because of disruptive advances in technology that have essentially created the digital publishing market. Although I believe that Flat World Knowledge will be recognized as a successful contributor to the disruption in the textbook publishing market in five years' time, I view online learning – accented by the evolution of digital textbooks – as the disruptive force that has changed the model for the education industry. In many ways, online learning (or e-learning) has created new experiences for teaching and learning, which also includes a new format of publishing through digital textbooks, eBooks, and digital media. E-learning has systematically created a new sense of healthy competition among learning institutions, textbook manufacturers, and the broader education industry to provide innovative ways of delivering knowledge. This competition, along with the soaring prices of inflexible textbooks, subsequently shaped the idea behind Flat World Knowledge. Flat World Knowledge ("FWK") has embraced a freemium business model (Piccoli 166) as a way to offer a solution to better serve students, authors, and educators in the traditional textbook market.
FWK aims to provide its students with free online textbooks and its authors and educators with the ability to control textbook content, while generating revenues from customers on ancillary fee-based services such as low-cost print and mobile device versions. To begin this analysis, it is important to look at the strengths, weaknesses, opportunities and threats currently facing FWK. The SWOT analysis demonstrates that FWK is well positioned to capture the increased demand for free and open college textbooks available online as the digital publishing market has evolved. FWK has effectively expanded its catalog of book titles to accommodate students in various subjects, while also attracting new authors, educators, and higher education systems. Although these strengths and opportunities have created a new and disruptive business model with some sustainability, FWK does face significant headwinds. SWOT Analysis of Flat World Knowledge
Strengths * "The First and Largest Publisher of Free and Open Textbooks" (www.flatworldknowledge.com) * Strong initial adoption: 12 published books earned 480 college adoptions, with 40,000 students using FWK; by the end of 2011 FWK was adopted by 2000 institutions and 300,000 students * Adoption from bookstores ahead of expectations in 2009, > 60% of FWK revenues derived from transactions in bookstores * Educators have complete control over textbook content (due to the open source model) * Strategic Financing in place – FWK has completed 3 rounds of venture financing totaling $25MM+ * At a time when the higher education industry is embracing technology and innovation, adopting a digital textbook (like the FWK offerings) aligns with the current strategy * Average savings for use of open-licensed textbooks: 80% or more | Opportunities * Future growth – As of the end of 2010, had an established pipeline of 50 new book titles, and 100 new author contracts * Gaining traction among large higher education systems (like University of Minnesota, University System of Ohio, Virginia State University, Indiana University, MIT)
* Reaching beyond economics and business subjects and developing textbooks for subjects like English, mathematics, public speaking * Premium services, especially printing and FLYX study tools, are paid supplement options that expand the product portfolio and revenue opportunities * Expansion by providing content on mobile devices| Weaknesses * Barriers to entry are very low, large tech and publishing companies could easily employ a "me too" strategy * FWK's strategy basically shrinks the total market revenue potential by allowing students an alternative to purchasing a textbook * Students must always have online accessibility * Authors are not necessarily vetted in the most effective way; FWK relies on current faculty members who have not yet authored a textbook * It can be very difficult to make money if you are giving away your product (Anderson) |
Threats * Chegg, Amazon and other companies focused on reselling used books will lobby against the freemium model and continue to compete on price and accessibility * Large technology and publishing companies have more financial resources at their disposal to deploy their strategies * Apple: iBooks Author and iTunes U applications allow anyone to publish and distribute digital textbooks; Apple also joined with Houghton Mifflin Harcourt, McGraw-Hill and Pearson to launch digital textbook titles priced under $14.99 and aimed at the K-12 market – this could easily be copied into the higher education market * Khan Academy and other universities like MIT and Harvard are offering classes and content for free * The penetration of e-learning could move the educational process to a digital classroom and eliminate the requirement for all textbooks|
First, it is important to note that FWK has developed a business strategy that is easily replicable by a larger company. The barriers to entry in this industry are fairly low, especially considering that the competition – publishing and technology companies with a niche in education – are well resourced and have existing relationships with reputable authors and universities. If FWK's pipeline of new authors begins to stop growing, or if FWK is unable to penetrate higher education institutions, these publishing companies (namely Pearson, Houghton Mifflin Harcourt, McGraw-Hill and Cengage) could attempt to sign exclusive deals with authors to prevent them from putting their content on FWK. Second, FWK faces a significant challenge to generate revenues as the company is giving away it's product for free. Although this may be viewed as FWK's biggest competitive advantage, it is also its biggest weakness. In the future, students using FWK's free online textbooks may opt to not purchase the supplementary offerings, but rather share existing materials with one another or use free supplements from the educator and not FWK. Finally, FWK faces a significant threat from a major player: Apple.
Following the January 2012 announcement by Apple that it launched a new iBooks 2 software for iPad, the iBooks Author publishing platform, and the iTunes U application, Apple essentially confirmed that it will compete in the digital publishing market (http://www.apple.com/pr/library/2012/01/19Apple-Reinvents-Textbooks-with-iBooks-2-for-iPad.html). These Apple applications allow educators and students the ability to publish and distribute digital textbooks, to teach and take entire courses, and to have access to the largest catalog of free educational content. Apple also joined with Houghton Mifflin Harcourt, McGraw-Hill and Pearson to launch digital textbook titles priced under $14.99 and aimed at the K-12 market. Although the current focus for iBooks initially refrains from the higher education market, Apple's new model could easily be copied and used by educators, publishers, and students in the university setting. As was previously discussed, FWK's strategy to generate revenue growth faces significant challenges given that the company is offering its core product – online textbooks – for free.