FM Radio And Social Change In Quetta City Essay Sample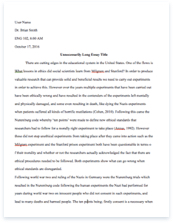 The whole doc is available only for registered users
OPEN DOC
Pages:
Word count: 233
Category: pakistan
Get Full Essay
Get access to this section to get all help you need with your essay and educational issues.
Get Access
FM Radio And Social Change In Quetta City Essay Sample
FM Radio is a device that can influence to its listeners in worldwide areas. It has capacity to increase one's knowledge, ideas, and understanding on any issue while maintaining personal relationship with its transmission. It is a medium by which its listeners interact with their environmental subjects. It can also be noteworthy, such as bringing change into a person's attitudes, culture and can cause for social change. Social change is the process of fetching development in social structures that can make people learn the ways of living styles in a particular community circle related to cultures and traditions. This study would call attention to the role of FM Radio in causing development, change, and listeners' adjustment in the given social environment with special focus on informative programmes and effects on the local populace particularly in Quetta city which is distinguished by multi cultural and multi linguistic mass land.
Introduction:
The last ten – twelve years have been witnessed a rapid growth in the broadcasting industry of Pakistan. The trend is mainly a result of the forces of globalization, chiefly liberalization, privatization and the free market economy. Government sets the regulatory bodies to regulate the operation of the electronic media that are also being charged with enforcing an ethical
Authors are Lecturer, Department of Media and Journalism, University of Balochistan, Quetta, Pakistan.
† Lecturer, Department of International Relations, University of Balochistan, Quetta,