Focus on the Learner Essay Sample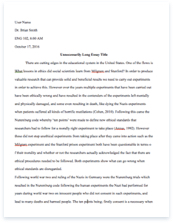 The whole doc is available only for registered users
OPEN DOC
Pages:
Word count: 1342
Category: teaching
Get Full Essay
Get access to this section to get all help you need with your essay and educational issues.
Get Access
Focus on the Learner Essay Sample
For this assignment, I interviewed Maya, a 23 year old Syrian student who had obtained her English Literature degree from the University of Damascus in Syria. She is currently in an Upper-Intermediate level English class at the Higher College of Technology in the United Arab Emirates. As she is from Middle-Eastern origin her mother tongue is Arabic.
Growing up in Syria she was introduced to the English language in primary school at the age of six. As schools only focused on the linguistic parts of English, they didn't get to practice much speaking. Speaking English came easier for her than reading and writing after that reading became her new passion.
Maya moved to the U.A.E in 2010 where she was employed as a teacher, although her major was in English Literature. She mentioned that she likes teaching and interacting with the children. She loves watching movies and listening to English music. She also enjoys reading modern literature. Maya is shy, but revealed that working as a Teacher helped her develop her social abilities which gave her more confidence in turn. She informed me that she had never travelled to an English speaking country before, but would like to move to England someday.
Maya's motivations for learning English are a combination of extrinsic and intrinsic ones. She wants to improve her proficiency in the linguistic area for her professional development and enhancement as her career directed towards Education. Her other passion being, reading English novels and watching English movies, motivate her to improve her language skills. Maya enjoys learning with visual aids and feels that she remembers things more this way. She also enjoys learning in a group and loves doing research based writing and interactive activities. She prefers listening exercises but is still more than able to cope with other styles of learning such as writing. She feels that when she reads and writes she has more freedom as appose to the linguistic part of English where she is confined to the rules of the language.
Though Mayas' phrases were generally well-formed they were often halted and lacked fluency and accuracy, she stated: "I don't like things related to linguistics. I try to progress these weakness points, because I don't like them." Maya has good communication skills and a real passion for learning and using the English language. She has good listening skills and she understood all my questions and answered them immediately, therefore she is more than capable of having a conversation with a native English speaker. Due to having non-native English speaking Teachers in University, there were lexical, syntactical and phonological errors of the way she spoke the language, she said: " Thus(instead of this) movies mighd(instead of might) looks dull for some, but for me it is an inspirational and makes me dreamy of many things". In general Maya had good vocabulary usage but it seemed to me that she didn't know how to use certain lexis in the correct context. Her pronunciation was fairly good, whereas her grammar usage lacked understanding of the verb tenses which is a common mistake with Arabic students. Her writing lacked methodology and fluency and she found it difficult to express herself.
Identification and Analysis of one main language difficulty (Grammar) "When teaching English to speakers of other languages, it is imperative that the teacher knows as much as possible about each student's mother tongue. This allows the teacher to gain an insight into potential problems that the students are likely to come across as a result of differences between English and other native languages. Arabic is from the Semitic language family, hence its grammar is very different from English. There is a large potential for errors of interference when Arab learners produce written or spoken English. Arabic has a three consonant root as its basis. All words (parts of speech) are formed by combining the three-root consonants with fixed vowel patterns and, sometimes, an affix. Arab learners may be confused by the lack of patterns in English that would allow them to distinguish nouns from verbs or adjectives, etc." (Teaching English to Arabic Speaking Students: www.usingenglish.com)
Area of Difficulty and Rationale for chosen activity
Maya has difficulty with collocations. She uses phrases such as, "That thing it was progressed these couple of years" instead of "….it made me progress…" and "…puts me out of my shell" instead of "drawing me out of my shell." Having said that she is a visual learner and loves interactive activities, I therefore provided her with collocation exercises from ecenglish.com where she can practice completing the phrases with the appropriate adverb. This will help her become more natural and more easily understood. She will have alternative and richer ways of expressing herself.
Maya was asked to talk about her favourite movie, she said: "two sisters that were old living in their house own by the sea…" Instead of saying, " two old sisters living by themselves in a house by the sea…" Maya enjoys visual and hands on activities, therefore, I recommend an exercise from "How English Works" page 73 where she can practice writing the adjectives before the subject. Maya also makes a few verb tense mistakes, instead of using the past tense she uses the present tense ("it force me to see people…" instead of "it forced me to…"). She only needs to revise her verb tenses, as a result I recommend her to use a verb tense table where all the verb tenses with examples and when to use them are present. This will be easier for her to refer to and won't overwhelm her with all the linguistic rules she dislikes.
Reasons for inaccuracy
Maya's errors of using the incorrect order of adjectives and the subject are, consequently in Arabic the subject is first then the adjective. There is a single present tense in Arabic, as compared to English, which has the simple and continuous forms. Arabic does not make the distinction between actions completed in the past with and without a connection to the present. ("The differences between English and Arabic" by Paul Shoebottom – www.http://esl.fis.edu/grammar/langdiff/)
Identification and Analysis of one skill area of specific need (Writing) Area of Difficulty and Rationale for chosen activity
Maya was given a writing task and she chose to write about her favourite movie, "Ladies in Lavender". The content was clear although she made some spelling errors such as, mighd and nothig. While Maya was writing down she confessed and admitted she found it difficult to express herself on paper. It showed in her final piece where she lacked organization in her thoughts and writing methodology (writing strategies). Thus, I think she will benefit greatly from a writing workbook, "Write Right: Transitions" which is an English writing curriculum designed for ESL/EFL students. This workbook contains writing exercises including how to write a formal paragraph, how to use punctuation and conjunctions, and how to use transitions and connectors. As Maya is a teacher, it is necessary for her to use the methods of writing to teach her students in the classroom. Completing these writing activities will help her discover connections, discern processes, raise questions, discover solutions and help express herself more proficiently.
Reasons for inaccuracy
Mukattash presented an article at "The First Conference on the Problems of Teaching English Language and Literature at Arab Universities" which stated that: "First, university students continue to make some basic and frustrating errors in pronunciation, spelling, morphology and syntax. Secondly, they cannot express themselves "comfortably and efficiently either when dealing with 'academic topics' or 'common everyday topics' (1983:169). The students' major difficulty arises from the fact that they cannot use English correctly and appropriately either in the classroom or outside it when they are required to do so. This means that the difficulty is related to the students' deficiencies in communicative competence and self-expression. The students' failure in using English as a tool of self-expression to achieve their communicative goals is due to the study plans and methods of teaching (1983:169)."