Food aid Essay Sample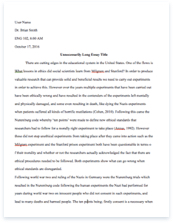 The whole doc is available only for registered users
OPEN DOC
Download Essay
Get Full Essay
Get access to this section to get all the help you need with your essay and educational goals.
Get Access
Food aid Essay Sample
Niger has a population of approximately 13 million inhabitants. Niger was ranked 174 out of 177 countries by UNDP's Human Development Index in 2007. In Niger, 59. 5 percent of the population is living below the poverty line. Agriculture is the main source of income in Niger i. e. , agriculture is the engine of Niger's weak economy. 82 percent of the population of Niger rely only on farming.
The malnutrition rates in Niger are elevated; ten percent of children under five suffer from acute malnutrition and 44 percent of children suffer from chronic malnutrition. Social indicators are also low like the life expectancy at birth is only 44. 7 years and the child mortality rate is 20 percent. Thr illitracy rate in Niger is 71% due to the poor school attendance, especially among girls. In 2005, Niger suffered from a severe food security crisis aggravated by drought and locust invasions.
With a reduction in food availability and people's ability to purchase what food there was, the crisis resulted in a drastic reduction in household food consumption, distress sales of livestock and other assets and results in rising the levels of acute malnutrition . The current situation in Niger in relation to food supply: Due to the effective partnership between the Government and humanitarian partners, the positive results have been seen in Niger and thecurrent situation offood supply in Niger is improving and is better than previous years.
According to the latest nutrition survey conducted jointly by the government, UNICEF and WFP, the rate of global acute malnutrition has decreased from 15 to 10 percent since November 2005 and the latest Government/WFP/FAO/UNICEF/FEWS-Net food security survey indicates that the proportion of households in severe food insecurity decreased from 15 to 9 percent during the same period. All signs indicate that Niger will have a bumper annual harvest of major food staples in September-October 2008,representing an unprecedented fourth consecutive good annual harvest for Niger.
Pasture conditions are excellent and no major outbreaks of crop pests have been reported. Crop conditions in Nigeria and other countries in the sub-region also appear to be favorable; therefore, added pressures on Niger food stocks will be minimal and this indicates that the current situation of food supply in Niger is improving. Niger appears to be on the path to a fourth consecutive good annual harvest. This may be the first time in modern history that Niger has enjoyed four good annual harvests in a row.
These good harvests and livestock conditions will make life better for rural inhabitants (85 percent of the population), contribute positively to Niger's GDP growth, and reduce budgetary and political stress on the Government of Niger. So,Niger will not need any emergency food aid over the coming year(2009), but will need help to reconstitute its national food reserves and to continue programs to address food needs of vulnerable groups and chronic child malnutrition and there will also be a need to address the problem of insufficient imported rice for urban consumers.
Niger food situation looks good, but nutritional issues still presist. Still 700,000 people may need food aid according to latest survey but its better than the last year in which 2. 9 million people needed a food aid. But agricultural production growth has difficulty keeping up with Niger's fast annual population growth rate of 3. 4 percent (or about 400,000 additional people per year to feed). Niger is reaching the limits of the quantity of food it can produce and in the future, even in a good rainfall year, it will not be able to produce enough to feed its population.
The rate of global acute malnutrition has decreased from 15 to 10 percent since November 2005 but still Niger's child malnutrition levels remains among the worst in the world in spite of four good annual harvests in a row. Niger's low child nutrition levels are related to a persistent high poverty levels and a consistent rank among the lowest five countries on the UNDP human development index (HDI).
Child feeding practices, including breast-feeding, and dietary diversification still need much improvement and a challenge to progress in these areas is low female literacy rate of less than 15 percent. Nutritional surveys led by UNICEF indicate some slight improvements in child nutrition levels among children under five years of age, but global acute malnutrition remains alarmingly high by international standards and in this recent survey the overall average global acute malnutrition reported was 10. 7 percent (versus 11. percent a year ago).
Extrapolation of survey data indicates that over 260,000 children of this age group suffer from much higher levels of malnutrition. Most alarming are survey results for the Region of Zinder that show global acute malnutrition rate of 15. 7 percent. The survey also reports global acute malnutrition rates much higher for children under three years of age. This survey also reported that only 4. 4 percent of mothers are exclusively breast-feeding their babies during the first six months.