Footprints in my Heart Essay Sample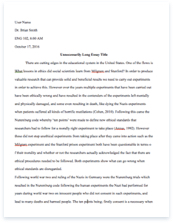 The whole doc is available only for registered users
OPEN DOC
Get Full Essay
Get access to this section to get all help you need with your essay and educational issues.
Get Access
Footprints in my Heart Essay Sample
I am still sleeping and dreaming the nicest dreams when suddenly I hear someone saying that we are in Paris and that it is time to get up and get out of the bus. I open my sleepy eyes and see the Eiffel Tower. Wow, how nice it is to see it in the very early morning! I don't waste my time. I put on my shoes, change the t-shirt, my friend grabs my arm, pulls me out of the bus and we are on the way to the Louver. We have only one day to see all the beauty of Paris.
Suddenly I find myself on the stairs that lead to the Louver. Maybe I was too drowsy to remember how I came here. The fact is that I am very hungry.
"Ruta, let's sit here on the stairs and have our breakfast," I say and look at her with my bright green eyes in which she can see how much I am longing to do this.
"Ok, let's do this," my friend says. So we sit on the stairs and take sandwiches out of our heavy bags. Ruta and I have some biscuits from Taizé where we have spent the whole week. We didn't eat biscuits there and saved them for this morning when we are terribly hungry. I am so happy that we did this! The cookies seem to be very tasty. They remind me about the wonderful week spent in Taizé and about all people I have met there.
I talk to Ruta about the events that have happened some days ago when we were in that small village, about my strong wish to be at home, about the ending of the summer, when suddenly somebody interrupts our interesting and full-of-lovely-remembrances talk. It is a guy. He seems to be French. I look around and see that we are sitting near the people who are selling paintings. There are three of them and all of them are smiling at me when I turn and look at them. This guy seems to be interested in us. His hair is black. When I look into his dark brown eyes I can see me in them.