For You, My Best Friend Essay Sample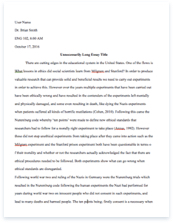 The whole doc is available only for registered users
OPEN DOC
Get Full Essay
Get access to this section to get all help you need with your essay and educational issues.
Get Access
For You, My Best Friend Essay Sample
Thank you for being the friend you are, Kelli
I never thought I could find a friend like you
A friend so noble and true
I look up to you in every way
Because you teach me something new everyday.
With out you, I'd be lost…
Friendship is such an exhaust,
But you make it seem so easy
Just like a beautiful day that's so breezy
You deserve so much more than I can give,
But without you I wouldn't live.
You've given me more than money can buy
And for you I would give my all and my best try
Our friendship gets stronger everyday
Hoping not to end it, so I just pray
You're an angel sent from above
Shining from your heart is your love
Because when you're around everything seems right
And for you, until the end, I will fight.
No matter how hard you try
You'll always have a shoulder to cry
No matter how far away you are…
We'll always be next to each other in the stars
I know the real you deep down inside
That's why I will always be by your side.
Thank you for being the friend you are
You're my best friend, a permanent scar
Everything you do or that's in you is an inspiration to do great Because you have the greatest traits!
So never stop being the real and wonderful you
Because I will support you in everything you do
And whenever it seems like I'm not there
Remember this: I love you and I'll always care.
This is for you, my best friend, Kelli
The one person I can give my heart and soul to
Who can relate to me like no other
Who I can laugh with about the silliest things to no extent
Who I can cry to when times are tough
Who knows every inch of my life
You have always been there for me
I can count on you like 4,3,2…(it's always enough)
You always know what to say to brighten my day
Because you are the sun that shines in you
I don't think you know what that means to me
You have gone through so much and still have time…
FOR ME.
And I love you for always keeping a smile on my face
And I look up to you, because you're strong,
And caring,
And beautiful
Even though you don't think you are
I hope you know, I'm always here for you…
To listen to you laugh, cry, talk, and even sing
In all the ways I can
I will try to be at least half the friend you are…
TO ME.
I hope you know, I wouldn't be the person I am today
Without YOU
For you, I'll do anything, ANYTHING
My best friend, Kelli Marie Truhn