Ford Company Essay Sample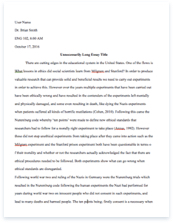 The whole doc is available only for registered users
OPEN DOC
Pages:
Word count: 611
Category: ford
Download Essay
Get Full Essay
Get access to this section to get all the help you need with your essay and educational goals.
Get Access
Ford Company Essay Sample
I hereby present a verdict on the potentiality of Daniel University's students undertaking an internship with Ford Motor Company. After thorough research and in-depth analysis on the matter, I hereby strongly recommend that you reconsider sending students to the ailing company for their industrial internships. My various reasons are well explained in sections below.
First, the current financial crisis in the United States means that Ford Company does not turn out to be the best industry for the Daniel university students to be interned (Edward & Harold 46). This is because it is highly affected by these crises and so it is deteriorating, meaning that respective management could not have enough time for our students. Further, the company's current state cannot allow managers to allocate enough attention to students. It has also been noted that the company is not competitive enough as compared to other American-based but foreign owned assemblers (Flink 254). The company has less attractive automobiles that have seen continued shrinkage in its auto sales. In considering its competitive measures, it is clear that Daniel university students cannot fit-in in such an industry.
Ford motor company is currently downsizing its labor force meaning that it has financial problems that cannot allow them to allocate resources to individuals not adding value to its bottom line (Joseph & Stan 102). The company also outsources its operation thus reducing their opportunities; Ford has a tendency of operating with contracts outside their company that makes them to lack intensive yet educational internship opportunities.
In addition, the Daniel university alumni who interned in the same company have expressed concerns, considering that they did not like the experience they gained. All the students who had undertaken their internship in this company did not like it; they have therefore advised against recommending that other students to join the company (Allan & Frank 52). According to the alumni, the company does not have enough resources for students. Further, Ford was mentioned as less competitive enough and so they gained very little in their entire internship. The students said that the environment was not friendly for them to work in and the staff itself was not welcoming as most managers and team leaders had other preoccupations. Due to all these problems and exploitations experienced by former students, we do not recommend our students to be interned in the same industry.
All the problems in the company have made Daniel university students lack interest in being interned in Ford. They highly fear going through what other students went through. They are also not ready to work in a failing company because they know they will learn few and this will not help them in future. The student's main aim is to learn and put their skills into practice; Ford Company is not their company of choice as it fails to provide such enabling environment.
In conclusion, Daniel university students are not interested in being interned in Ford Company because it is not competitive enough. This is because they need a competitive company so that they can learn and expand their knowledge. Ford Company is one of the companies that are affected by the current financial crisis in America and this has resulted to their deterioration. Daniel University students need to intern in a very competitive industry so they can learn more.
Works Cited
Flink, James. Automobile, California: Cambridge: MIT. 2003.
McClellan, Edward & Dorn, Harold, Science and Technology, Texas: JHU. 2006.
Nevins, Allan and Frank Hill. Ford. Ann Arbor: UoM, 2005, 23-65.
Pine, Joseph and Stan Davis. Mass Customization, New York: HUP, 2000.