Ford in China Case Study Essay Sample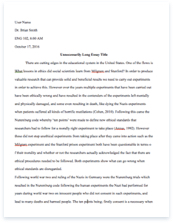 The whole doc is available only for registered users
OPEN DOC
Pages:
Word count: 2010
Category: ford
Download Essay
A limited time offer!
Get a custom sample essay written according to your requirements urgent 3h delivery guaranteed
Order Now
Ford in China Case Study Essay Sample
Ford motor company one of the biggest auto-making multinationals in the world has made a tremendously successful entry into the Chinese market. In Nov 2006, it announced its accelerated plan in China and a strong yearly performance in 2006 at a growth rate of 100.8 per cent.
The origin of Ford's presence in China can be traced to 1913 when Henry Ford sold his famous Model- T 's in Shanghai. Today Ford is back in China in a big way.
Ford sells two car models Fiesta and Mondeo through its two Chinese joint ventures-Changan Ford Mazda (CFMA) Automobile Limited that has two units in-Chonqing and Nanjing-. And the Jiangling motor co Limited (JMC) in which Ford holds 30% shares. Ford motors (China) also imports some of its other brands for sale in China including Land Rover, Mazda, Jaguar and Volvo. It operates through over 150 dealerships all over China.
In April 2006, Ford pledged to increase its exports of Sports Utility Vehicles from the U.S.A to meet the increasing demand of the Chinese market. In 2005, Chinese customers purchased Ford SUV"s at a growth rate of 50% over the previous year. Maverick and Lincoln are its best selling brands. The other profitable segment is its locally produced car brands-Fiesta, Focus and Mondeo, which have captured the imagination of the Chinese passenger vehicle market.
Mondeo was named '2005  car of the year China,' by motor magazine Motor Trend. Ford passenger vehicle sales both imported and locally produced touched record 64,223 units, an increase of 40% over 2004. Commercial trucks, which are made along with partner Jiangling Motor Co., sold a record 48% over previous year sales. The positive sales trend continued in 2006 with Ford brand sales touching average of 10,000 units a month.
In May 2006, Changan Ford Mazda Automobile co. Ltd. Ford's joint venture celebrated its fifth anniversary. At the Chonqing plant, which has grown, ten fold from its initial capacity of 20,000 units. The partnership initially between Ford and Changan motors has also grown to include Hiroshima based Mazda motors ltd. Hence the company had expanded its name to Changan Ford Mazda Automobile co ltd.
China is emerging as the fastest growing market in the world. It is expected that demand for automobiles will skyrocket to 3 million in 2007.This year, China is set to be the world' third largest vehicle market after U.S. and Japan. Currently China has 20 million vehicles, which is 4 vehicles for every 1000 people. Hence the huge potential for growth in the future.
The Changan Ford Mazda partnership is set to expand with the setting up of a new facility in Nanjiang in 2008. Together with the old company, the total capacity of the joint venture will then be 360,000 units. In 2006, Changan Ford was one of the fastest growing car companies in China exceeding a growth rate of 100.8%. At Auto China 2006, Ford unveiled the Ford S-Max which is the first model to introduce Kinetic design to auto enthusiasts in China. Earlier it was voted Car of the Year by 58 of leading motoring journalists across 22 European countries. The S-Max will roll out from The Changan Ford stable in 2007.
The outstanding performance of Ford Company's business growth in China is attributed to its 'enterprise approach'. This means that they are leveraging their strengths and best practices among their multiple partners, brands, skill bases and locations. In 2005, Ford Motor Company's affiliated brands- Ford, Lincoln, Mazda, Volvo, Land rover and Jaguar sold over 220,000 units in China accounting for 4 percent of total car sales.
The company is making use of scientific resources of its host country. It set up the Ford Research and engineering center in Nanjing. It will support product development plans of the company worldwide. It represents another major milestone for Ford's presence in China. It leverages Ford's global expertise in research and engineering in addition to gaining from and building up China's local talent. It will work with technical development centers at Ford Motors's joint ventures in China to support product development and procurement.
Ford is also expanding its dealer network at the speed of one dealer a week expected to build around 200 dealers by end of 2006.The new dealers are being supported by Ford Automotive Finance Limited (FAFL), china arm of Ford Credit which started operations in China in July 2005.till end of 2006, FAFL granted credit to the tune of $100 million to over 60 dealers across China.
China's rapid development has seen the emergence of a serious problem of pollution. Vehicle emission is the number one culprit. Studies show that emissions from Chinese automobiles cause 20 times the pollution than counterparts in U.S. and Europe. There are a number of poisonous emissions from the tailpipes of vehicles. The result is that China is the second biggest producer of greenhouse gases in the world after the U.S. It also means booming health costs for the Chinese economy. These developments require cooperative efforts between the Chinese governmental and the automobile industry to tackle the problem of environmental degradation. Chonqing where Ford has a factory and is a typical Chinese city faces the three problems- traffic congestion, road safety and pollution
Ford has returned some of the largesse obtained in China in developing Environmental friendly programmes. It has been highly sensitive to the environmental issues of its host country, China. Scientific Cooperation was started in 1978 when Henry Ford-II met premier Deng Xiaoping in Beijing. The Ford -China visiting Scientist program was started. In 1986, Ford provided technical assistance to China to help establish Environment testing and analysis labs in 57 provincial universities and institutes across China.
In the 1990's, Ford established a policy of  "environmental stewardship as a proactive approach to save the global environment, promote the development of fuel efficient vehicles, encourage the efficient use of materials, and advocate environmental awareness through education and conservation". Ford has currently $1.0 billion invested in research, training and testing facilities and invests $750 million annually to support environmental programs. Ford is hence recognized as a leader in environment quality and energy conservation programs.
In1993, Ford initiated cooperative research and development efforts to support China's rapidly growing transport industry. Nearly half of Ford's presently active 28 cooperative R&D projects support environment and energy issues. Ford has also organized many technology conferences for China's Transport industry. A 1995 conference resulted in 100 experts drafting recommendations on environmental and energy issues that were later
Adopted by China's Ninth Five-year plan. Some recommendations included eliminating leaded fuel by 2000, encouraging CNG and LPG fueled vehicles, and developing urban infrastructure for these fuels(Shuetzle et al.).
The Ford China Research and Development Fund was established in 1993. To promote ties in science, technology and business between Ford and China. The fund supports projects in 1) models to determine current and long term effects of vehicle emissions on ambient quality in major Chinese cities.2) emission control systems from gasoline and diesel engines 3) long life batteries for electric engines. In 1996, A 3 year cooperative program with Ministry of science, China was started to develop low cost catalysts form Rare Earth oxide minerals, found in abundance in China.
China faces an energy crisis as it imports most of its energy requirements. Hence an alternative Fuel Vehicle program (AFV) was initiated since 1995 in alliance between Ford and the Chinese department of Science and technology. Ford's advanced Flexible Fuel Vehicle was tested in China to suit local conditions. This FFV technology allows blends of Methanol and Gasoline to be used in the vehicle without any change in engine performance. Follow up work with China's oil industry helped identify chief fuel contaminants that disturb engine performance. Solutions were successfully provided including the development of a new fuel additive.
The first prototype Ford Escort flexible fuel vehicle was developed as a joint effort between Ford and China. A joint project was started with Shanxi province to start making prototypes of FFV's. The first FFV vehicle a 20-passenger bus was developed. The second phase of this program started in 1998 with a move to help in cooperative development and commercialization of C.N.G and L.P.G. run vehicles.
These initiatives of Ford exemplify how the company has helped to tackle environmental problems of the host country, China through a variety of routes- research, education, innovation and investment. This has allowed it to involve itself in the issues dear to the local community and earn a place in its future.
Ford's venture into China has seen the transference of his lean production techniques being transferred to Chinese economy via the route of foreign direct investment in its two partnerships in Changan and Jiangling motor companies. Ford's model of success contains elements such as constant increase in quality, great increase in pay to the workers, repeated reduction in cost to the customer(wikipedia). These practices cause a domino effect of multiplication of production (hundred fold in 10 years) and
Enormous increase in profits to the manufacturer. Ford China's tremendous growth rate is a clear example of the success of lean production techniques of Henry Ford.
For instance Ford has recently adopted 'Way forward plan' to re- energize its global supply chain into a leaner team of manufacturing material providers. This means it will cut suppliers from 2500 to 1000 in an effort to cut supply costs. The plan has some painful plant and job cuts. A part of the Way forward plan is the Aligned Business framework supply chain framework. It will cut the number of global suppliers but will reward those who remain with long-term deals. It's an environment in which innovative ideas can emerge, incubate and be applied in the business.
With regard to employees, in May 2003, Ford Motor company announced the 'Ford's code of Basic working conditions' a part of its contribution to corporate citizenship. The aim is to make Ford a leader in Human Rights practices. The conditions as practiced for example in Chongqing factory imply that they do not use child labor, forced labor, they have freedom of association, prohibition of harassment and discrimination, strict health and safety measures, and good salary (the lowest basic salary was higher than the average salary of the Chongqing area). An open line of communication from top to bottom and vice versa was also set in place. Working hours were moderate and fixed in the contract so that overtime was adequately paid for. Benefits like social and medical insurance were also provided. Ten statutary paid holidays and 5-15 days annual leave were allowed. A number of employee welfare programs were also started.
As an employee of Acme, I think our company can learn from Ford in China to initiate a successful presence in Mexico. It can learn to adopt lean production techniques like minimizing raw materials, reducing waste, involve in issue close to local communities (environment in China). It can leverage on local scientific, human, and financial and raw material advantages and double production and sales. It can earn a firm place in the host country by returning value to the community helping to tackle some of its problems like environment protection. It can also learn from the Ford basic working conditions practices to provide employee friendly environment in its joint ventures.
References-
1.Reich. D. (2005) COE hosts Conference on OEM sourcing and auto safety in China.5/12/2006 Western State University, Detroit
2)Schuetzle D., Zhu W., Han W., and Marcoux M..  Ford Motor Company and Environmental stewardship in China.  Market place- Ford Motor Company in China
www.chinaenvironment.net.
3)Stevens J. (2006) Ford's momentum intensifies in China. www.linkgeneral.com.
4)" Ford announces China expansion'- bbc news (2003).5/12/2006,
       www.news.bbc.co.uk
5)'Ford committed to greater growth in China"-(2006) www.autochannel.com.
6) Ford China launches 2003 Ford conservation, environmental grants programs. (2004) Ford Motor Company, media.ford.com
7) Lean Manufacturing. Wikipedia. 5/12/2006 www.wikipedia.com