Franchise of Ecowash Mobile Essay Sample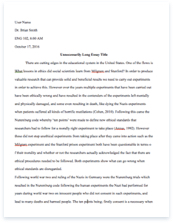 The whole doc is available only for registered users
OPEN DOC
Get Full Essay
Get access to this section to get all help you need with your essay and educational issues.
Get Access
Franchise of Ecowash Mobile Essay Sample
Australia, the Earth's driest inhabited continent, has been enacted water restrictions in respond to water shortage. Therefore, Car owners have started seeking a new way to keep their cars clean and help local thirsty climate. Under this severe water shortage environment, two founders, Jim Cornish and Stewart Nicholls discovered a great potential car wash market. In March 2004, Jim Cornish and Stewart Nicholls established Ecowash Mobile in Sydney, which is a waterless car wash and polish instead of traditional car wash processes with huge usage of water. Based on the advanced car wash technology, Ecowash rebranded as Nanotek as part of futuristic stage, which represented their special and unique liquid polymer nano-technology. As time progressed, ecowash mobile established great reputation among the mobile market. For just six years, this firm has grown into multi-award winning international mobile car wash franchise system.
In order to expand their global market, Ecowash Mobile provided franchise business strategy to build a team of entrepreneurs among Australia and several foreign markets. There are over 50 mobile units servicing in Australia and leading firm self as the no.1 mobile waterless car washing franchise in this country. Furthermore, since ecowash mobile is expanding internationally, the organization has already established operations in many foreign countries such as Saudi Arabia, the United Arab Emirates, Bahrain, the USA and Europe, ect. Buying franchise is a quick way to have your own business without marketing research and potential risk. Based on the solid system of business model and superior technology, Nanotek provides all franchisees a complete package.
Therefore, Nanotek offers tons of advantages for its franchisees: •Since Ecowash already has an exclusive market space and product range, franchisees can just enjoy into wide range market territories with customers who are eagerly waiting this service. •Franchisees can just works on this successful idea and advanced polymer nanotechnology with a level of global recognition which normally should take decades to accomplish. •Franchisees have all the system in place. The Nanotek gives franchisees support including training, operating key account management, helping setting up the business, providing a manual telling you how to run the business and ongoing advice.
•Franchisees can access to Global business network through ecowash online system which provides Australia franchisees pricing, technologies, experience, and expertise. Professional presentations, proposals, manuals and press releases are all downloadable for franchisees' own use. All of systematic and global experience can not only increase franchisee turnover but also decrease costs. •Nanotek offers a structured and professional franchise system and a proven business model in order to assist franchisees; they can compare the model as a foundation in the building of their own business. •Nanotek provides efficient and effective business system to help franchisees make the daily operation, there is most convenient online ordering system. Franchisees can order all equipment, products and marketing material through internet. And all the material they need will deliver to their doors. While there are bunches of advantages for owning a franchise, potential owners should also consider many aspects that will impede pave to success. Before making any step to move forward, there are also several disadvantages.
•The start-up costs often are primary disadvantage for franchise; the investment cost for Nanotek franchise is at least $47,000 which excluded Goods and Services Tax (GST) plus fee for car lease. The initial franchise fee is $30,000 the royal fee is 5%. Especially for franchisees in other nations, there are more influential factors. For example, the exchange rates between currencies could cause a negative return and the tariff fee for import. •Franchisees cannot have the same freedom as they running their own companies. Nanotek gives franchisees a guideline such as pricing, technology, and manage strategy through online system. They might face severe consequences if they step out the guideline.
•Since Ecowash first stated in water-shortage Australia, foreign franchisees take risk to overcome the cultural barriers. Traditional car wash has strong root in car owners' mind, franchisees should accurately predict whether people in that culture would enjoy. Therefore, franchisees should still do some market research in order to minimize the risk. •Ecowash assigns each franchisee to have an exclusively assigned area, which means franchisees may not be able to expand to other geographic area.
As a new business with an advanced technology and service but short-history company, Ecowash Mobile establishes a clear marketing program: •Sales self-sufficiency and territory management
•Ongoing relationship
•Territory specific promotions
•General brand building
Marketing/Advertising
The company puts lots of efforts on marketing program, this company centralizes key account focus and marketing initiatives including website, promotion 1800 number & sms paging, advertising, and promotions. Ecowash Mobile relays advertisement and PR (public relationship) to improve global recognition. This strategy can not only help Ecowash reach potential customers and franchisees but also raise awareness, understanding and credibility of the company. According to Jim Cornish, one of the founders has once mentioned in a TV show program, "PR tells a story – it gives third person insights and perspectives which are beyond the scope of corporate derived advertising. Advertising creates brand awareness, but PR is far more effective in positioning and developing the personality of a brand."
Ecowash Mobile appointed Dennis Rutzou Public Relations (DRPR) which is a member of the Public Relations Network to help expand business. With DRPR's assistance, Ecowash Mobile has been the primary leader brand in the Australia car washing industry by advertising through radio and television program as well as publications including BRW, the Australia Financial Review, and franchising magazines. Through media relations, Ecowash Mobile expands wild range of franchise territories. In only three years, Ecowash Mobile has become the no.1 mobile waterless car washing franchise operation and successfully step into international franchise. There are over 140 mobile units servicing among Australia, Middle East, Europe and soon America. Ecowash mobile franchisees' advertising fee is 1%.
Operations Management
Ecowash Mobile provides a "turn-key" business. Once people franchise with the company, there is a complete start up package help franchisees easily access to their own path. After average two weeks induction training. Franchisees can just order all equipments and products such as complete wet/dry vacuum and shampoo system, a full inventory of entire products range and other respiration kits, etc. Ecowash Mobile tries to help franchisees operate business as efficient as possible.
This company establishes a secure franchisee extranet which simplifies franchisees' daily operation. Franchisees can purchase all equipment, products and marketing materials through this online system. Moreover, this system frequently updates Professional presentations, proposals, manuals and press releases. All information is downloadable for franchisees as own use. Ecowash Mobile has explicit, unique technology, which requires professional products. All the ecowash mobile exclusive products are made in Europe. Therefore, the focal disadvantage for franchisees is they are tied to supplier; franchisees have no choice to find cheapest suppliers to minimize cost.
Costs
How much does an Ecowash Mobile franchise cost? For most Nanotek franchising territories, •Franchisees are required around $18,700 to $29,750 liquid capital investment •Minimum net worth is about $250,000.
•Loyal fee 5% and advertisement fee 1% of the gross sales •The franchise cost around $68,400 plus GST (good and service tax) a)Exclusive territory rights + 1 mobile unit license – $37,400 per territory (one-off payment) b)Additional mobile unit licenses – $10,000 each (one-off payment) c)Franchise management fee – $500/mth for the first mobile unit ($300/mth for each additional mobile unit) As I mentioned before, when people join Nanotek franchise relationship, this company will provide franchisees a start-up package. This package includes a new car (Hyundai Getz), all equipment, initial cost for ecowash mobile particular products and marketing materials—this package cost approximately $27,000 (GST included). But used cars are occasionally available. Once franchisees fulfill all processes, they can wait about four weeks after completing and signing all paper works. Within this time, franchisees would go through two weeks of induction training program in order to better prepare and understand all system operation before they set up and open their own business.
These Franchisees do not required the need of industry experience when they buy a franchise from Nanotek. For marketing support, Ecowash has centralized marketing fund, and unified nation and state marketing. Ecowash Mobile allows franchisees to have multi-unit ownership. Franchisees have flexibility through the ecowash mobile franchise agreement. Franchisees can add more mobile units on their franchise agreement and establish stable operation strategy. In addition, the agreement term is five years with second five-year term at no extra renew fee. There is no guaranteed income, but franchisees can view the past data or other franchisees' income through online system. The average franchise turnover from July 2007 to July 2008 is $70,000.
There is an assumption of income model; one operator can make average hourly rate $60 per hour. For franchisees, the online systematic income models are projections only and are based on the potential of an individual franchise territory. Actual income should depend on the initial and efforts of franchisees self. A person starts a business by his or her own, because of profit and independency. " At what level I should achieve in order to make a profit?" is always a question for franchisees to figure out. The discussion of breakeven point will answer that question. Frankly, it is difficult to have a precise prediction on each franchisee profit or revenue due to various service area and different range of customers. The most important factors to find out breakeven point are relationship between expenses and revenues.