Frederic Edwin Church: Art Report on Texture Essay Sample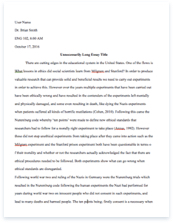 The whole doc is available only for registered users
OPEN DOC
Pages:
Word count: 1100
Category: painting
Get Full Essay
Get access to this section to get all help you need with your essay and educational issues.
Get Access
Frederic Edwin Church: Art Report on Texture Essay Sample
Art is composed of many different elements. In this case however, the element being the focus of attention is texture. According to the book, Foundations of Art and Design by Lois Fichner, "Aesthetic experiences are shaped by senses other than sight. Perhaps the most basic of these is touch". (118). This quote by the author clearly shows that texture is fundamental in art. Many works of art do contain texture. One artist by the name of Frederic Edwin Church, clearly shows texture in his works.
Briefly stating, Frederic Edwin Church was born on May 4, 1826, and died on April 7, 1900. Wikipedia states that, "He was an American landscape painter from Hartford, Connecticut. He was a central figure in the Hudson River School of American landscape painters." (Wikipedia, Frederic Edwin Church, Web. August 15, 2012)
Frederic Edwin Church was a pupil of the landscape painter named Thomas Cole. In the years of 1844 to 1886, Frederic Edwin Church studied with Thomas Cole in his New York Studio, and even traveled to the Catskill Mountains and the Berkshires of Massachusetts. There was a moment when Thomas Cole quoted that Church, "has the finest eye for drawing in the world". Eventually Church became situated in his own studio in New York. In 1857 Church became widely known for his painting Niagara which was seven feet wide. This created great attention from observers and fans in both Great Britain and New York. He traveled to many parts of the world with entrepreneurs and explorers. One of the most famous explorers he traveled with was Alexander Von Humboldt. During their time they traveled to South America, Colombia, and Ecuador. In 1859 Church's ten foot painting, The Heart of The Andes, was exhibited in New York where it attracted 12,000 people in just three weeks. (Avery Kevin J. Department of American Sculpture, The Metropolitan Museum of Art. Frederic Edwin Church (1826-1900). Metmuseum.org. Heilbrunn Timeline of Art History. Web. August 15, 2012).
In 1860, Church purchased a farm in Hudson, New York, and soon after married Isabel Carnes. In 1866 Isabel gave birth to their son, and after they had four children together, they traveled in Europe and the Middle East. By 1870 Church began construction on a mansion for his family on the eight acre land he purchased, and they all moved in during 1872. In 1876 Church was stricken with rheumatoid arthritis. This caused him to not be able to paint with his right hand. Eventually he learned how to draw and paint with his left hand, but it took him much more time to finish one painting. (Wikepedia the Free Encyclopedia. Frederic Edwin Church: Family. Web. August 15, 2012).
Frederic Edwin Church died on April 7, 1900. By that time he had been almost forgotten. However, thanks to the Metropolitan Museum of art, his reputation was revived and he was remembered in 1960. The mansion in which his family lived is now a historic site in the New York State Park System. (Metmuseum.org. Heilbrunn Timeline of Art History. Frederic Edwin Church (1826-1900). Avery, Kevin J. Web. August 15, 2012).
Frederic Edwin Church created many wonderful works of art throughout his lifetime. But how does texture fit in with them? Clearly there is texture in all of Church's works of art. You could say that Church uses Visual Texture in his artwork. According to the textbook, Visual Texture is, "the illusion of an actual texture". In his painting, The Andes of Ecuador, the visual texture of the whole painting makes it look realistic. It appears to be more like a photograph rather than a painting, but of course photography wasn't around in 1855. The trees, the mountains, the water, the animals, and the horizon, all give that feeling of texture. By the way the mountains are painted to look rough and rigid; it gives the look of sharpness. With the way the water was painted over the rocks, it gives the feeling of a fast flowing river yet gentle too. The leaves on the tree appear to be perfect and feather like. The way the sun highlights everything, it illuminates the mountains and the whole scene just perfectly, giving off a feeling of warmth. One could just imagine him or herself in the painting, and feel as if they were actually there.
In his painting, Twilight in the Wilderness, you can also see much visual texture. He paints the trees in a way that they are thin and piney with few leaves. The sky is painted blue with many red orange clouds that give off a feeling of a fiery warmth. The clouds reflect on the water like miniature floating fires. The mountains in the horizon may be small, yet you can see the texture of them quite clearly. However in this one the texture is not so rough, but more green and brown with trees covering almost every part of the mountains.
Another painting he created, Aurora Borealis, is taken place in the high latitude of the Arctic or Antarctic Region. This masterpiece shows an aurora, a natural light display in the sky. Within the snowy night, Church paints the array of beautiful green and orange lights perfectly. This painting shows and gives the feeling of texture in every way. You can see the lights as though they were literally in front of you. The texture of the snow looks realistic and gives a feeling of cold, yet beautiful happiness. The land and stones pop out in a three dimensional way. They stand out from the background and they give the feeling of cold as well. The land and stones show a smooth, yet rough texture. The light from the aurora was painted perfectly being reflected onto the snow. It looks like a beautiful night light in the dark. It gives the feelings of fresh, cold night.
Looking through all of Frederic Edwin Church's masterpieces, they all contain texture within every aspect of the individual painting. See, Church was a painter of realistic landscapes. Without texture in his paintings, they simply wouldn't look realistic, and then he wouldn't be famous for what he was. It just wouldn't be the same. There's texture in everything in this world, and including it into art shows that it is a fundamental aspect. Texture is also what makes a masterpiece interesting to look at. Having texture in his paintings, it showed a perfect representation of just how beautiful nature is. Frederic Edwin Church was a true master when it came to including texture in his work.