From Cell Phone to Smart Phone Essay Sample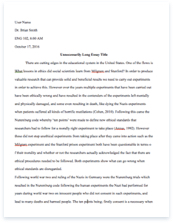 Pages: 4
Word count: 1,020
Rewriting Possibility: 99%

(excellent)

Category: smartphone
Get Full Essay
Get access to this section to get all help you need with your essay and educational issues.
Get Access
Introduction of TOPIC
Over the years, technology has grown immensely. With the touch of a button, you can be talking, video chatting, or even messaging someone from another city, state, or country. Technology has made it easier for families and friends to keep in touch on a regular basis without having to pick up a pen, or licking a stamp. It has made communicating as simple as getting a glass of water. Technology made communication an important part of our lives without us even knowing it. In my opinion, cell phone technology makes communication more effective than ever.
One of the best forms of technology would have to be the cellular phone. A cell phone is a small device that uses Morris code to send and receive information from anyone, anywhere around the world. Cellular phones, are also known as cell phones, or smart phones, and they allow people to communicate from anywhere at any time of day without any complications. Cell phones are one of the coolest designs of technology because, they are advanced enough to allow you to communicate in multiple efficient ways.
Cell phones are the most efficient way to communicate, because they have every form of communication gathered into one small device. The first form of communication on a cell phone would have to be phone calls. With our advance calling technology, you can make calls from anywhere to anyone all over the world. Calling a friend from India would have the same quality as calling someone that is four blocks away from you. Phone calls can be made outside of your house at any given time. You have easy access to a bank, or to call your mother over for dinner.
Another great way to communicate on a cell phone is texting. Texting was designed for people with hearing impediments around 1994, then around the 2000s texting advanced and more people started to use it to communicate with one another. Today, humans are lazier, and cling to anything that will make their lives easier. Most people don't have time to call someone during the day because of work, school, or maybe they're just watching a movie at home, instead of stepping out to call someone you would send them a
text message to communicate. Texting is the fastest way to get information to anyone; it is a simple
and reliable form of communication. Texting has changed the way we communicate, because we do not have to be face-to-face to have a private conversation with anyone. Texting is just like conversing on the phone, but instead of calling you would use your fingers to send the message. You can text people from anywhere you want to, you can be in the kitchen cooking, or on the toilet doing your business; there is no wrong place to get in contact with someone while texting.
The cell phone expanded communication by adding data plans, also known as cell phone Internet. Data on a cell phone has changed the way we communicate completely. Data has given us access to the Internet on our phones with the push of one simple button. With cell phone data, you can do more than you would have ever imagined was possible on one small device. Data allows you to surf the web for restaurant locations, sources for an essay, or even finding a recipe to cook for Thanksgiving dinner, you do not have to go through the troubles a computer would give you like, running downstairs to send an email, or disconnecting your landline phone to use the internet on your computer. You can look at anything on your phone without the hassle of printing out a recipe, or running back and forth from the computer to your landline phone to contact a restaurant.
Cell phone data also allows you to go on any social network, or play any games you desire using applications. Applications are icons designed to make using a cell phone easier for you to use the web. For certain things you need. If you need to check you email, or communicate by sending an email, you can open your email application and you can check and write emails. If you need to get in contact with your bank about your account, you no longer have to call your bank, or drive to the bank for answers, you can just open your bank application and check your savings, and checking account and even get in touch with a representative.
Applications also allow you to access social networks like Facebook, Twitter, and Instagram. Although the cell phone services can be a drag at times, it still works most of the time. We can update our statuses, and upload pictures just by using our mobile applications. Social networking has become as simple as just pressing a button to be in contact with friends and family. Being on a social network on your cell phone makes communication easier because you have access to every bit of information you need on your cell phone. It will be easier to transfer someone's number from Facebook into your contacts, and contacting people is a breeze when you have multiple social networks to choose from.
Technology will always keep progressing and will always find a new way to make communication easier than the last invention. Cell phones came a long way with technology and communication just keeps getting easier and easier with a push of a button. With cell phones, you will never have to miss anyone or hope they got your letter on time. Technology will always be around and communication will get easier along the way. So does technology make communication more efficient? Yes, it does. Communication through a cell phone is the most efficient way to get through to someone, and communication couldn't be any faster with the technology that we now have today.