Functioning of Human Resource Department Essay Sample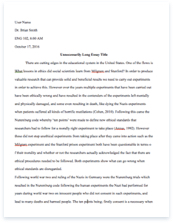 The whole doc is available only for registered users
OPEN DOC
Pages:
Word count: 494
Category: Toyota
Get Full Essay
Get access to this section to get all help you need with your essay and educational issues.
Get Access
Functioning of Human Resource Department Essay Sample
The human resource department at Toyota plays a very different role than that of processing people as a stream of assets. Since developing exceptional people is the most important work of the company, the organization charged with that responsibility had better be exceptional. One only has to look at the people who pass through HR as managers to notice something is different at Toyota. Managing directors, vice presidents of manufacturing and engineering, and some of the leading experts on the Toyota production system have spent time working in HR. That is because HR has a key role in developing people who work in operations so HR managers must be experts on operations. Since lean management is a method for eliminating waste and the object of much of waste elimination is labor cost, one might think the main purpose of lean methods is head-count reduction. Toyota has a very different view.
The "lean," is intended to surface problems and people serve the function of problem detectors and problem solvers, certain conditions are necessary: 1. There must be a standard, so team members can recognize deviations as problems. 2. Team members must be well trained to understand the standards. 3. Team members cannot fear that exposing a problem will get them in trouble. 4. Team members must be trained in problem-solving methods. 5. Team members must be motivated to help the company achieve its goals. 6. HR must have the final decision to change employee status. Supervisors can recommend, but cannot make final decisions. In this way, people development and lean manufacturing system development go hand in. For this to work there must be a high level of trust – trust, that there will be no negative repercussions of surfacing (admitting) problems and trust that if the company gets stronger all will benefit. The HR department is organised with the following functions – 1. Strategic Partners
•Act as an integral part of the business team.
•Engage the business team in systematic organizational audits resulting in clear priorities.
•Provide HR resources to the business.
•Possess clear understanding of current business conditions (internal and external).
2. Administrative Experts
•Develop and manage guidelines, plans, and policies for effectively managing human resources. •Act as consultants in fields of expertise, supporting
other HR professionals and other HR clients. •Take responsibility for continuous improvement in programs and operations.
3. Employee Champions
•Speak for employee needs and management concerns about employee relations.
•Know the employees and anticipate their concerns and issues.
•Be available and approachable by employees.
•Be experts in assisting employees with concerns.
•Provide employees with the resources they need to commit themselves to meeting company objectives.
4. Change Agents
•Influence and drive organizational change strategies in support of business objectives. •Manage the process to ensure successful change management. •Continuously take the organization's pulse regarding both internal and external matters. •Remain current about tools and practices of change in order to effectively and efficiently manage change and respond to the organization's requirements.