Further Expanding the Right to Vote Essay Sample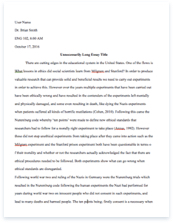 The whole doc is available only for registered users
OPEN DOC
Download Essay
A limited time offer!
Get a custom sample essay written according to your requirements urgent 3h delivery guaranteed
Order Now
Further Expanding the Right to Vote Essay Sample
As the turbulent 1960s drew to a close, the young people of the United States expressed their growing dissatisfaction with the Vietnam Conflict and the government in general. College-age adults were divided, from the Flower Children to the supporters of the military in Southeast Asia. Many of these young adults were barred from participating in the voting process because of their age. Recognizing the power of collegiate voting bloc, Congress passed and ratified the 26th Amendment in 1971, lowering the voting age from 21 to 18. While the 26th Amendment added millions of voters in the United States, in recent years the voting population has decreased. In 1993, Congress passed a new law to reverse the declining voter registration. The National Voter Registration Act, or "Motor Voter Law" permits registration at motor vehicle departments and other agencies.
Candidates recognize the importance of luring younger voters. In the 1992 election, "Rock the Vote" and the MTV network's "Choose or Lose" campaign aimed to register new voters on college campuses. MTV hosted town meetings with Bill Clinton, prompting the now-infamous "Boxers or briefs" question. At both the Republican and Democratic National Conventions this year, both parties have recognized the power of young people. George W. Bush's nephew, George P. Bush, the photogenic son of Florida governor Jeb Bush, spoke at the Republican National Convention in Philadelphia, just weeks after being named one of People Magazine's "Most Eligible Bachelors." And in L.A., Al Gore's daughter, Karenna, took center stage at the Democratic National Convention, to tell the nation about her father's campaign. Candidates recognize that the voting public in the United States is no longer made up of white landowners over the age of 21. The history of the United States has broadened the voting public to include minorities, women and young adults, all of whom bring their own issues and responsibilities to their ideal candidates.