General Mills Organizational Analysis Essay Sample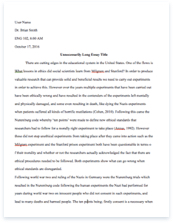 The whole doc is available only for registered users
OPEN DOC
Download Essay
A limited time offer!
Get a custom sample essay written according to your requirements urgent 3h delivery guaranteed
Order Now
General Mills Organizational Analysis Essay Sample
In 1928 Washburn-Crosby Mill merged with 2 other mills to form General Mills (GM). General Mills is a consumer foods and Fortune 500 company, and is located in Golden Valley, Minnesota. General Mills is the sixth largest food company in the world, with 79 operating facilities around the world. GM is most commonly known for popular household brands such as Pillsbury, Green Giant, Betty Crocker, Yoplait yogurt and Wheaties cereal. During the 1970s, General Mills began its move into the restaurant industry by purchasing a five unit chain called Red Lobster, and expanded it across the nation. A decade later, they added Olive Garden to the list. In recent years, GM has decided to include whole grain in all of its cereal products; in an attempt to capture customers with the growing health concerns in America.
Shortly after, General Mills continued on that path by creating cereal that was not only whole grain, but contained less sugar as well. They supply tens of thousands of jobs to communities around the world, and with that, comes organizational behavior. In this paper we will be studying General Mills organizational behavior. We will be analyzing if and to what extent they are practicing consistent communication, group dynamics, and decision making. We will also examine General Mills leadership and politics of the company. Lastly, we will determine how GMs loyalty to design, culture, and motivation continues to make this company one of the best places to work. Background and History
General Mills, Inc. is one of the leading breakfast cereal providers in the world, with such well-known brands as Cheerios, Chex, Cocoa Puffs, Kix, Total, Trix, and Wheaties that stock the shelves of supermarkets everywhere. In addition to its breakfast cereal products, the company includes some of the best names in other food lines such as Gold Medal flour, Bisquick baking mixes, Betty Crocker dessert mixes, Hamburger Helper dinner mixes, Yoplait yogurt, Pop Secret microwave popcorn, and Nature Valley granola bars. General Mills markets its products in more than 90 countries worldwide, with much of this activity stemming from two joint ventures. One is a 50-50 enterprise with Nestlé S.A. called Cereal Partners Worldwide, which makes and sells ready-to-eat cereals outside North America. The second is Snack Ventures Europe, a venture with PepsiCo, Inc. 40.5 percent owned by General Mills, which makes and markets snack foods in continental Europe. General Mills is also active outside the grocery sector through its foodservice unit.
The foodservice unit markets products under the company's various brands to educational, hospitality, and healthcare institutions, convenience stores, and vending machine operators ("General mills," 2008). The early years of General Mills started when it was incorporated in 1928; however, its origins date back to 1866, when Cadwallader Washburn opened the first flour mill in Minneapolis, Minnesota. His business, originally called the Minneapolis Milling Company, competed with local miller C.A. Pillsbury. In 1869, they joined forces to form the Minneapolis Millers Association. Pillsbury and Washburn both wanted to find a way to make Midwestern winter wheat into a higher grade of flour. Eventually, with the help of a French engineer, Washburn not only improved the method but also made his product the best flour available in the United States. When Pillsbury adopted the same technique, Minneapolis became the country's flour milling center (Smith, 2006). By the 1970s, General Mills started investing in specialty retailing and restaurants.
The first of many clothing company purchases was David Crystal, Inc. (Lacoste clothing) in 1969. Along with the purchase of Monet Jewelry in the same year, the purchase introduced General Mills to specialty retailing; the company later bought Eddie Bauer, Inc. (in 1971) and Talbot's (1973). Although the company missed the growth of fast food, purchasing and developing the Red Lobster restaurant chain (in 1970) would eventually make the new restaurant group General Mills' second largest division. In the meantime, Hamburger Helper was introduced in 1970 (Smith, 2006). By the mid 1980s, General Mills had divested itself of many of its holdings, however, its surviving businesses had a firm footing in their markets. More than 90 percent of the company's food sales came from products with a first or second place market share position. Streamlining also had allowed the company to keep up with the rapid pace of new product development. In addition, General Mills also increased its share in the fast-growing cereal market, boosted by the oat bran craze of the late 1980s (Cheerios' market share alone climbed 3.1 percent in one year) and the accompanying breakfast food boom. General Mills was the only top cereal producer prepared to respond to these trends ("General mills, inc.," 2010).
In the 1990s, General Mills began to expand into international markets, a sector that archrival Kellogg had been exploiting for years. By forming Cereal Partners Worldwide with Nestlé S.A., the Swiss-based food products giant, General Mills planned to cut into the European cereal market long dominated by Kellogg. By 1991, the partnership was doing so well in Europe that it ventured into the Mexican market. In 1992, General Mills established Snack Ventures Europe, a $600 million partnership with PepsiCo, Inc., to take advantage of the growing market for snack foods in Europe ("Generalmills.com," 2010). In early 2000, the company acquired Small Planet Foods, a maker of organic food products under the Cascadian Farm and Muir Glen brands.
This move was part of General Mills' entry into the burgeoning natural foods sector and came around the same time that the company introduced Sunrise organic cereal. This acquisition was in alignment with the companys long-term goals for the first decade of the 21st century. The company aimed to achieve seven to eight percent compound annual sales growth, to generate $500 million in pretax cost savings through productivity enhancements, and to sustain double-digit earnings per share growth. By meeting or exceeding these goals, General Mills would likely be able to remain independent in a food industry that was coming under increasing pressure to consolidate ("General mills, inc.," 2010). Organizational Design and Culture
General Mills is an international company headquartered in Minneapolis, Minnesota with more than 25,000 employees around the world. Its sales in international markets exceed $2 billion with manufacturing, distribution, and sales infrastructure in fast-growing global markets throughout Canada, Europe, Latin America, and Asia. In total, its sales are expected to be $13 billion per year. General Mills markets many of the most trusted consumer brands across a wide range of food categories. With the addition of Pillsbury's businesses to their portfolio, they now have more than 30 brands that each has U.S. retail sales in excess of $100 million ("General mills, inc.," 2010). General Mills has long been recognized as a company of champions. They state, œOur success is driven by our shared values and beliefs that include: Championship Brands, Championship People, Championship Performance and Championship Citizenship ("General mills, inc.," 2010). Great brands and great products build consumer loyalty.
Some of the nation's best-known products are made by General Mills including: Cheerios, Wheaties, Total and Chex cereals; Betty Crocker desserts and main meal mixes such as Hamburger Helper; Old El Paso Mexican Foods; Pillsbury frozen foods and refrigerated dough; Progresso Soup; Green Giant frozen vegetables; snack products such as Pop Secret microwave popcorn, Fruit Roll-Ups, Nature Valley Granola Bars, and Chex Mix; Yoplait and Colombo yogurt; Bisquick; and Gold Medal flour ("Generalmills.com," 2010). General Mills cultivates a culture of talented, energetic people of quality and integrity who thrive in a challenging environment. At General Mills, they believe there is a strong linkage between diversity and achieving the company's goal of being the innovative leader in every category in which they compete in. This linkage and the need for continued progress in diversity is embraced at the highest levels of the company's management. CEO Steve Sanger commented, "In the rapidly changing markets in which General Mills competes, the diversity of our people and therefore of our ideas is a central determinant of our success.
This is why valuing diversity and creating workplaces where people with diverse skills, perspectives and backgrounds can exercise leadership are corporate priorities at General Mills" ("Generalmills.com," 2010). At General Mills, they recognize that people have different needs and are committed to providing their employees with every opportunity to balance their work and personal life responsibilities. It is this commitment to their employees that has been noticed by others inside and outside their industry. General Mills has been recognized as a great place to work, and the following are just a few of the awards we have been given: 100 Best Companies to Work For (No. 90), Fortune; Global Top Companies for Leaders (No. 3), Fortune; 100 Best Companies for Working Mothers, Working Mother magazine; 50 Best Companies for Latinas, Latina Style magazine; Best Places to Work in IT (No. 1), Computerworld magazine; Best Places to Launch a Career (No.12), Business Week magazine; Top Companies for Executive Women, National Association for Female Executives; Alfred P. Sloan Award for Business Excellence in Workplace Flexibility.
Top 10 in Annual Reputation Quotient Survey (No. 8), Harris Interactive; Worlds Most Reputable Companies (No. 4 in U.S.),The Reputation Institute, Forbes; Worlds Most Admired Companies, Fortune; Americas 100 Best Adoption-Friendly Workplaces, The Dave Thomas Foundation for Adoption; and Training Top 125 (No. 7), Training magazine ("General mills, inc.," 2010). One reason the company has consistently fared so well is because it has aggressively pioneered the use and development of cutting-edge leadership programs. One of the newest, most popular initiatives has been the Mindful Leadership Program series. The courses use a combination of mindfulness meditation, yoga, and dialog to get leaders to develop the minds capacity to pay attention and to more clearly see what is happening in their lives.
Since the program began in 2006, more than 140 officers and directors have gone through the four-day core course ("Generalmills.com," 2010). At General Mills, they value the diversity of their work force as part of their overall business strategy. They understand that their products must appeal to a wide variety of tastes and needs. General Mills believes that work force diversity fosters fresh perspectives and ideas to improve their products and services to meet changing consumer tastes. They value the many ways in which people may differ, including gender, race, nationality, education, sexual orientation, religion, lifestyle, and political persuasion. They feel strongly that the things that make them unique as individuals also make them more valuable. Every day, they see the power of different viewpoints at work. For many years, General Mills has placed great priority on hiring, retaining and promoting women and minorities. At the end of fiscal 2006, slightly more than 20 percent of General Mills U.S.s employees were minorities, and nearly 40 percent were women. They have also established specific targets for advancement of women and minority employees within the company.
They are pleased to report that in fiscal 2006, women held 33 percent of General Mills corporate officer positions, and minorities held 10 percent. General Mills supports seven employee networks through which employees celebrate and share their backgrounds and viewpoints with the rest of the company ("Generalmills.com," 2010). Executives from the company state on their website, œTo consistently achieve championship performance requires that we set ambitious goals and deliver superior results-not only for our investors, but also for our customers, our consumers, our communities and ourselves. It's important to us to be championship citizens. That means, helping make the communities we work in better places to live. General Mills is committed to the communities in which they do business. Their statement of corporate values states, "We will have a significant positive impact in our communities. We will focus on specific projects where our efforts will make a difference through direct philanthropy, product donation, and corporate social investment and through our own personal involvement in civic and community affairs" ("Generalmills.com," 2010). Leadership
General Mills call themselves the company of champions, based on their awards for being one of the 100 best companies to work for. The company trains supervisors in œconflict management, change leadership, working with difficult people, ethics, finances, and other important information that helps first-line supervisors to lead better. From strategy to execution, General Mills aims for real customer impact (Dolezalek, 2007). The company leads through their value statement: œWe reinforce our values every day through our people our brands, our innovation and our performance. Championship brands-building leading brands that our consumers trust around the world-making lives easier, healthier, and more fun. Championship people- diverse, talented, committed people, constantly learning, growing, and contributing to our communities. Championship innovation- developing and implementing innovative ideas to build our brands and drive our business. Championship performance-delivering outstanding performance for our investors, our customers, our consumers and ourselves (General Mills.com). General Mills strives to have skilled leaders on the front lines in order to benefit the company all the way to the top. They have received many corporate recognition awards and listed as one of the most admired and best corporate citizens.
Decision Making
Making serious decisions regarding an organizational strategic plan can be stressful. In order to make an educated decision, one needs to be familiar with the results in which they are trying to achieve. While it was difficult to obtain information regarding General Mills decision making processes, as I was denied an interview, I was able to gather the following information based on their website and research of their company. General Mills includes the Delphi Technique as a part of their problem-solving methods in hopes of achieving new ideas (Kreitner & Kinicki, 2008, p.356).
Their website clearly promotes their General Mills Ethics Line, in which one can remain anonymous and report a concern or ethic violation (generalmills.com, 2010). This anonymous phone lines allows upper management to address any concerns or issues the employees may be encountering and able to aid in the resolve of problems or frustrations of employees. Integrity is used in every decision made within the General Mills organization (generalmills.com, 2010). General Mills has an analytical approach to their decision making. Based on the definition within our textbook, analytical decision makers seek as much information as possible and examine all probable alternatives prior to finalizing their decision. General Mills factors in the following questions while making a decision to ensure it is in the best interest of the organization (i-sight.com, 2010). Are we (the organization) comfortable with this decision being discussed in the media? Will the decision made jeopardize the reputation of the organization? Is this an ethical decision?
Is the decision a fair and honest verdict?
Will the decision be consistent with the rules and policies currently in place within General Mills? If the organization is not able to answer yes to any of these questions, then perhaps the wrong decision has or is about to be made.
Motivation and Rewards
General Mills is an organization that has many perks that stand out, and they do a great job of understanding the needs of their employees. From the employees that stay with the company to the friendly work environment, it makes a healthy and comfortable work and life experience. GM strives to encompass and help to make it easier for employees to juggle life outside of work. It is apparent that the feel of this company starts from the top, which is Kendall J. Powell, all the way down to the supervisors. Motivation is evident in the many options that are offered to all employees. Stock value weighs on each employee doing their part which will result of more profits for the company. Hard work should never go unnoticed and the company is aware of this. Other benefits include: Annual cash bonuses for employees based on their performance.
Educational assistance.
Health-benefit program that starts on the first day of employment and is also offered to same-sex partners. 401(k) savings plan.
Company stock options.
Team and Group Dynamics
Due to General Mills growth in the US and internationally, they have developed self-managed teams. Self-managed teams are defined as groups of workers who are given administrative oversight for their task domains (Kreitner & Kinicki, 2008, p.324). This works well for General Mills because they have many subsidiaries under the General Mills corporate governance. General Mills takes team and group dynamics seriously. In the past an outside source, Cindy Diamond, Principal Diamond Marketing Solutions & IGNiTE, facilitated a team building session for a senior management team at General Mills. The team building session gave the senior managers a better understanding of six behavior styles that they could possibly implement in their department. The six behavior styles are (Ideas for Great Facilitation, n.d., par 6): 1.The overall team dynamics and how each individual plays a role in those dynamics.
2.Team dysfunctions in the areas of trust, conflict, commitment, accountability and results and a foundation for beginning to build a more cohesive, high functioning team. 3.Their individual social style and how it affects the way they interact with and are perceived by team members. 4.Their degree of versatility as it relates to their social style and how it influences their behavior. 5.The styles of team members and how they relate to individual strengths and weakness. 6.Tools for working with the different social styles and becoming more versatile, and thus more effective as a team player, in their own styles. One employee from London, England commented on their pros and cons of working for General Mills (Glassdoor.com, n.d., par 1). General Mills Consumer Insights Manager in London, England (United Kingdom): (Current Employee) Pros
Outstanding commitment to placing consumers at the heart of brand management. Firm understanding of how research should be used, respect for tools, methodologies and personal judgment. Marketers are encouraged to develop and use intuition. Corporate culture really encourages people to be themselves, acknowledges the value of big personalities and individual expression, welcomes humor and believes that making time for fun is useful and necessary. Entrepreneurial spirit is highly conducive to development for people who are willing to chart their own course. Opportunity to work with amazing Centre for Learning & Excellence, widely acknowledged as a consumer research function par excellence in the industry. Cons
Feedback can be a bit weak and nebulous because a heavy culture of "relationship preservation above all else" can inhibit authentic discourse. The European organization does not often permit "two-way" responsibilities between the UK CI function and the EU CI function, the relationship is out of balance. Very limited opportunities for advancement within the UK, transfer opportunities are very difficult to come by, probably a source of attrition. Communication
Communication is the means of exchanging information from one individual to another and the perception of meaning between both parties involved (Kreitner & Kinick, 2008, p. 400). While everyone has their own personal way of communication information, it is important to understand that not every individual will interpret and translate the received information the same. Because of that common problem, it is important to understand how the receiver wants the information to be communicated and what their chosen method of communication is. An organizational website is also a form of communication as it displays information about the companys values, missions and visions.
General Mills website is a form of communication not only to their employees, but to their vendors and enthusiasts. Individual websites are available product line, information regarding the leadership within the organization as well as intranet links for employees and retirees. Expectations and ethical requirements are communicated to their employees through various training opportunities and educational outlets that are internet based. For the consumers of the General Mills brands, links to underlying brands are available providing background and nutritional information. Finally, for shareholders and media there are news releases regarding their financial well begin, image and recognition (generalmills.com, 2010). Power and Politics
General Mills strives to maintain an inclusive environment. In the General Mills Code of Conduct, it states that they value diversity in the work place because it brings new viewpoints to the table (i-Sight, n.d., par 5). They also stress the importance of ethical conduct in the code of conduct. The CEO states in the Code of Conduct, œWe hold ourselves to a very high standard at General Mills. Nowhere is that more true than in our expectations for ethical conduct in every aspect of our business. For General Mills, high ethical standards are not something new. It is who we are (i-Sight, n.d., par. 5). They also reach out to the community with many of their employees banding together and volunteering. General Mills was recognized by United Way for their volunteer work awarding them with three Summit Awards. The Summit Award is one of United Ways highest national honors (Press Release, para 1). œGeneral Mills has stepped up in a challenging economy by increasing its efforts to nourish lives and communities, said United Way Worldwide Executive Vice President, Atul Tandon (Press Release, 2010, par. 2). Learning Value
General Mills strives to stay on top of the ever changing food market. They supply foods like yogurt, cereal, cereal bars, popcorn, hamburger helper, brownies, and many more. There are many people who like to support local companies, rather than people from overseas. What better company than one that began in Minnesota, and is still leading the industry. They have even started to carry products that apply to the organic market. By doing so, it gives consumers the option to purchase the regular brand, or maybe to switch it up and try an organic version.
General Mills is an international company that employs over 25,000 people. They are becoming one of the most trusted brands that are available to consumers. General Mills has been recognized as a company of champions, and lives by that motto as well. They embrace diversity at all levels, even corporate and management. By having such a diverse workforce, it allows for fresh perspectives and new ideas to come about that will better serve the consumers. One reason they have stayed above the competition is because they have an aggressive style of leadership that keeps them one step ahead of the competition.
When it comes to leadership, managers are trained in conflict management, change leadership, working with difficult people, ethics, finances, and other information that will help them to better lead their subordinates. General Mills uses the Delphi Technique when making decisions. They follow an analytical style of decision making and rely on integrity when making decisions. General Mills does their best to help people juggle the game called life. They motivate their employees, and hard work does not go unnoticed.
General Mills works in self-managed teams, and definitely value the relationships that are formed. They value communication between all levels, and it is very important to make sure the way you are communicating reflects in a positive way. General Mills supports local businesses, and helps by volunteering with companies.
Conclusion
While many companies are struggling to stay afloat, General Mills is soaring above the rest and setting a high standard for many to compete with. Employee satisfaction is very important, and by the findings, most employees are satisfied. General Mills would be a great, local company to work for.
References
Employee Relations and Ethics Best Practices: General Mills. i-Sight. http://i-sight.com/employee-relations/employee-relations-and-ethics-best-practices-general-mills/ Facilitating Team Building Sessions using the Five Dysfunctions of a Team. Ideas for Great Facilitation. http://ideafacilitators.wordpress.com/2008/06/04/facilitating-team-building-sessions/ General mills. (2008). Retrieved from http://nyjobsource.com/generalmills.html Generalmills.com. (2010). Retrieved from http://generalmills.com/ General mills, inc.. (2010). Retrieved from http://www.fundinguniverse.com/company-histories/General-Mills-Inc-Company-History.html General Mills Media. (2010)