Generic Strategies Being Used Parle Agro Essay Sample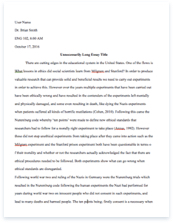 The whole doc is available only for registered users
OPEN DOC
Pages:
Word count: 521
Category: strategy
Download Essay
A limited time offer!
Get a custom sample essay written according to your requirements urgent 3h delivery guaranteed
Order Now
Generic Strategies Being Used Parle Agro Essay Sample
Parle Agro has started its product line to cater to demands of every customer. It has various packaging schemes and sizes. The various strategies which have helped it to achieve its image after isolation from Parle Products are: Costleadership
The companies that attempt to become the lowest-cost producers in an industry can be referred to as those following a cost leadership strategy. Parle Agro has good profits recorded for some of its products like Frooti, as these are not much differentiated but the company tries to differentiate it and charge a standard price for it. This strategy places emphasis on cost reduction in every activity in the value chain. However, due to spending on advertisement and creating differentiation in the minds of customers its cost leadership is not there. Example: If we look at the prices of Frooti, Bailley, Hippo, we will find that their prices are affordable with no degradation in the level of quality. Parle Agro has penetrated to rural areas with these prices. Its products are available at every store due to its pricing scheme suitable to all. Differentiation
Differentiation helps a company to charge a premium amount for its product and services. It creates a different image of the product in minds of customers through which they recall it as something different. Differentiation can be in many terms some of them includes better service levels to customers, better product performance, a theme associated with product, etc. in. It has made its product available to almost every store. Parle Agro has attempted to create this differentiation in the minds of customers. Parle Agro has diversified into packaging drinking water and has been successful so far. Its customers include companies in the beverages, edible oil, confectionery and pharmaceutical segments. It has advertised Frooti with various taglines: Mango Frooti, Fresh n Juicy
Frooti-Just like that
Fresh and Juicy! What a beauty! Mango Frooti
Juice up your Life
It has a theme 'Why grow up'. Appy Fizz has an innovative packaging and attractive look. It contains ripe apple juice. Focus
Porter initially presented focus as one of the three generic strategies, but later identified focus as a moderator of the two strategies. Companies employ this strategy by focusing on the areas in a market where there is the least amount of competition. Parle Agro may use this focus by focusing on a specific niche i.e. a small segment or group in the market and offering it some specialized products which they need or for which the need could be created. This is why the focus strategy is also sometimes referred to as the niche strategy. Thus competitive advantage can be achieved by Parle Agro if it tries to focus on youth, children or some other group. Parle Agro can make use of the cost leadership or differentiation approach with regard to the focus strategy. Parle Agro is using the differentiation focus approach; it would aim for differentiation in its target segment only, and not the overall market. Frooti is in its growth stage and Appy in declining so it is well understood they have to focus on Frooti.