Geography – Housing Essay Sample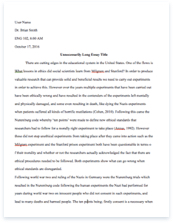 Pages: 4
Word count: 899
Rewriting Possibility: 99%

(excellent)

Category: homes
Get Full Essay
Get access to this section to get all help you need with your essay and educational issues.
Get Access
Introduction of TOPIC
1. What it was like before redevelopment
There was mixture of high rise blocks of flats and also deck access housing. The high rise flats were unsafe and security was a huge issue. Lifts were nearly always out of order and due to the dark corridors, people felt unsafe because no-one would know if you were attacked. It was too expensive to have electricity so they instead had gas. The lower floors had rising damp, and the whole block was structurally unstable.
The deck access housing was also very bad in terms of security. Because it was one long corridor that they referred to as a street you had to walk past all houses to get to yours. This in turn made it very unsafe. The residents were unhappy because they had no personal territory; they had nothing to make their own.
Both of these types of housing were also infected with pests and children were unsafe to walk anywhere alone or even accompanied. Hulme was described as deprived which means lacking in advantage, opportunity, or experience or a state of extreme poverty.
Deck access
Housing
2. What types of houses were built in development?
The new homes are a good mixture of different sizes, types and obviously come with different price tags. They are all of a good design and quality and high design standards and an urban form and layout appropriate to an inner city location. There is a mixture of privately owned and rented accommodation in terraces, semi-detached houses and small blocks of flats. They range in style from pastiche through quirky to frankly modern. Here is an example of a housing area built in Chicester road, Hulme.
3. Advantages of new housing
It muchly improved the feel of the comm
unity. People felt they had places of their own that they could look after and enjoy. The houses had
character and open spaces so you had freedom away from the community. The community was less crime orientated. There were more amenities around as well as things for children to do. Jobs were created along with the houses and residents had a say in what happened so it installed a community spirit. As well as this, some members of community actually helped with the building works.
4. Disadvantages of new housing
There aren't any disadvantages because there was regular meetings with members of the community where they said what they wanted in the area. Therefore, because it was built to their needs and wants there are no disadvantages
Arndale shopping centre
Extensive redevelopment has been taking place to the Arndale Centre since September 2003. Prudential, who now own the centre, (having purchased it from P&O in 1998), together with Manchester City Council have produced a 150 million plan for redevelopment which includes covering up 80% of the yellow tiled surface of the building, and re-cladding the exterior in a pleasanter, less gruesome architectural style. This is the very last stage in the reconstruction of the city centre since the IRA bombing of 1996 effectively obliterated the heart of Manchester.
The northern end of the Arndale is to be completely demolished, as is Cannon Street and the old Arndale Bus Station. Cannon Street will become a covered part of the shopping complex and reborn as New Cannon Street. At either end will be Exchange Court and the Wintergarden.
Work was planned to be completed by Christmas 2005.
Why can housing alone not regenerate the inner city area?
When and if people move into the inner city area, they will need to have secure jobs and have many amenities for them to have a social life and for their children to also have fun. Also, the mindsets of people will need to change. People will need to stop causing fear by mugging people and being violent. Children roaming the streets causing trouble will need to be controlled, but hopefully amenities will keep them occupied. Residents will need to look after their homes and their surrounding areas, and not litter everywhere.
Hulme 1980's 1990's and 00's
In 1991 a City Challenge initiative was introduced as competition for government funds. This bought together money to fund physical, social and economic work. 37.5 million over five years was awarded to this scheme. They tried to improve it in these ways:
Economic- Encourage new industrial and commercial development
Employment- Improve quality of training and increase employment opportunities.
Housing conditions- Demolish unfit housing and modernise and improve council housing
Housing Choice- develop new housing for sale or rent including low cost housing
Environment- Provide green open space for recreational uses
Social Fabric- Help in crime prevention activities, improve health facilities, develop current community facilities.