Global Business Plan Essay Sample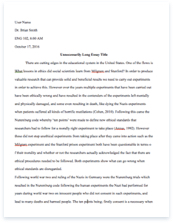 The whole doc is available only for registered users
OPEN DOC
Download Essay
Get Full Essay
Get access to this section to get all the help you need with your essay and educational goals.
Get Access
Global Business Plan Essay Sample
For centuries China stood as a leading civilization, outpacing the rest of the world in the arts and sciences. But in the 19th and early 20th centuries, China was beset by civil unrest, major famines, military defeats, and foreign occupation. After World War II, the Communists under MAO Zedong established a dictatorship that, while ensuring China's sovereignty, imposed strict controls over everyday life and cost the lives of tens of millions of people. After 1978, his successor DENG Xiaoping gradually introduced market-oriented reforms and decentralized economic decision-making. Output quadrupled by 2000. Political controls remain tight while economic controls continue to be relaxed.
AKLR Air Condition Corporation (Briefing):
Since the company began operations in 1994, AKLR Air Conditions has invested heavily in people, equipment, systems, facilities, and technology. Its world-class technical center, located in Beijing, China, provides customers with a unique resource. A premier facility for full-service driveline engineering and applied design and testing, the center supports active research programs in a variety of disciplines including state-of-the-art metal forming advancement, thermal and vehicle system efficiency solutions.
AKLR Air Condition Corporation, intent is on aligning the mission statement with real time. The organizational concept is to manage the delivery and financing of air conditions, which showcases excellent standards of quality and cost effectiveness for the benefit of China and its consumers. Striving to have a clear vision and mission to improve the quality of its products. The customer service objectives are focused on producing extraordinary results for customers and a very strong culture based on results and accountability management. An integrated system for workforce development, contributes to this goal.
A historic tradition and strong sense of community responsibility and community service involvement are demonstrated by employees' efforts that contribute to the growth and development of business goals and an immediate goal of high and effective organizational performance. Thus, providing leadership and guidance, this promotes an environment that empowers employee to exceed expectations.
Products/Services:
AKLR Quality Policy is to provide products and services, which totally satisfy the requirement as defined by the customer who uses the product. This policy requires each of us to demand excellence of each other and to purse new processes and continuous improvement. Our goal is to provide the most appropriate and appealing products and services for our customers. To establish and maintain direct communication with consumers by utilizing the analysis of questionnaire results and customers click stream. This system enables us to achieve our goal under our company policy.
Marketing Mix:
The marketing mix is defined by Perreault and McCarthy (2002) as the controllable variables the company puts together to satisfy this target group. The marketing mix is made up of the four "P's". The four "P's" are comprised of the product, place, promotion, and the price. These elements are considered in all businesses in one way or another. Each element will be discussed as it relates to a specific organization. The first element is the product. AKLLR offers eight different models of floor based and wall mounted air conditioners. All of our air conditioners come with a remote control. Instructions come with the equipment and they are printed in English, Chinese, German, French, and Spanish. Our air conditioners are very convenient because they can be placed on the floor or mounted to the wall. Accessory materials are all packaged with the air conditioner. Fan speeds range from 2 to 3 speeds. Some models come with a dehumidifier and timer modes. We have several models that are set on roller wheels for easy transport to other parts of the room or building. To top things off, we offer a five- year limited warranty on every air conditioner.
The second element is place. Our objective is for our product to be available to all costumers in the market of top quality air conditioners. When our product leaves our production facility, we would like for the equipment to be made available in local markets. We expect to sell our air conditioners in malls, electronic stores, and the Internet. We realize that the market that we are targeting will probably be regular users of the Internet. We intend on targeting three special status municipalities. They are Beijing, Shanghai, and Tianjin. The air conditioners will be transported by truck between two of the cities. This would be Beijing and Tianjin because they are relatively close to each other. Our production facility will be in Shanghai of Tianjin. The air conditioners will be trucked to Shanghai unless there is a large number of backorders. At this time, we would air freight the equipment. Shanghai is about 600 miles from Beijing so it would take our drivers at least two days to reach our distribution site in Tianjin.
Promotion is the third element. We want our target market to know that our air conditioners are the best available in the market. We are focused on acquiring new customers and retain current customers. Our promotional plan consists of billboard advertisements, television and radio commercials, and newspapers. Our salespeople will be trained and very knowledgeable about our products. We intend on having a motivated sales staff. We will target hotels, automotive industry, industrial companies, consulting firms that are renting office space, middle class and upper class people Chinese nationals. We want people that check into hotels in China to be accustomed to seeing the initials of AKLLR and associate them to our air conditioners.
The last element is price. Price must be set according to the competition in the target market and cost of the whole marketing mix. Our air conditioners will range from $100 for our base units to $600 for our higher BTU units. These prices already include markups. We believe our price is acceptable for our target market. If our units are ordered in bulk, we will offer a percentage discount according to the number requested. We will offer the top quality air conditioner but the price will be competitive while still recording a profit.