Goa in india Essay Sample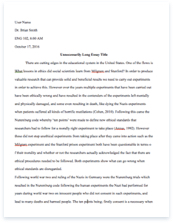 The whole doc is available only for registered users
OPEN DOC
Download Essay
A limited time offer!
Get a custom sample essay written according to your requirements urgent 3h delivery guaranteed
Order Now
Goa in india Essay Sample
Goa is India's smallest state, it is located on the west coast of india in the region known as Konkan. Goa was ruled by the Portuguese for 450 years till it was liberated from the portuguese to form a part of india on 19th december 1961. Goa has a long history of rulers dating back to the 3 rd century bc when it was the part of the mauryan empire. Goa has been ruled by numerous rulers Silharas,Kadamdas,Chaukyans, kings of Deccan, kings of Vijaynagar, Adilshah of Bijapur and last but not least the Portuguese who were the most sucessful of them all. The Portuguese came in 1498 ans were the the first Europeans to set foot in India, they soon established a trading colony for the sole purpose of dealing with spices and cotton and later ended up ruling the state when the portuguese admiral alfonso de albuquere defeated the ruling Bijapur kings on the behalf of a local sovereign. Goa encompasses an area of 3702 square kilometers. It is bounded by the state of Maharastra on the north and Karnatakaon the east and the south. The Arabian sea makes up the states west coast. Goa has a coast line of 101 kms which comprises of beautiful beaches .Its main rivets are the Mandovi, the Zuari, the Terekhol, Chapora and the Betul. The Mandovi and Zuari are the life lines of the state.
Goa has one of the best natural habours in South Asia known as Mormugao. Goa being in the tropical zone has a warm and humid climate. Goa consists of 3 seasons namely the summer, rainy or the wet season and the cool season. Temperatures can reach a max of 35 degrees in summer and 18 degrees in the cool season , the rainy or wet season last between june and september. Goa is one of indias richest state with a GDP per capita of one and a half times that of the country. Tourism is Goa's primary industry followed by the fishing industry and the mining industry. Rice is the main agricultural crop followed by cashew and coconut. Panjim is Goa's administarative capital and the hub of the business industry, Panjim lies on the left side of the river Mandovi over looking Goa's legislative capital Porvorim. Konkani is Goa's primary spoken language, English and Marathi is the language used for official literacy or educational purposes. Hindi, India's national language is also spoken as a second or third language. Rice and fish curry is the staple diet of the people of Goa. Coconut is widely used in the preparation of many dishes along with chilli, spices and vinegar.