Goal and Junior Honor Society Essay Sample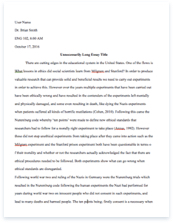 The whole doc is available only for registered users
OPEN DOC
Pages:
Word count: 393
Category: goals
Download Essay
Get Full Essay
Get access to this section to get all the help you need with your essay and educational goals.
Get Access
Goal and Junior Honor Society Essay Sample
To be chosen as one of the candidates for National Junior Honor Society is a big honor on my part. Being in this program can open many locked doors for me. All year I've worked hard to complete three goals. My goals were to be in a school performance, to become a member of National Junior Honor Society, and to pass all of my classes. Well by right now these goals that I have just listed have been completed and some is about to come true. No word in the English dictionary can explain the way I feel.Although through the year I had surplus of school work I found time to volunteer my services. Must of the time I volunteer at my church a place I go very frequently. Every weekend my family and I clean the church til it sparkle. I also help at my aunt's local 99 cent store. I usually organize the shelves, and sweep the floor, bag items for the customers and sometime I work the cash register. I helped many of my teachers over this and last year. I help to put up and tear down bulletin boards, grade papers and put it in the computer system and fix up there rooms.
I've given community service to A&P, 99 cents stores, and the Pentecostal Gospel Tabernacle of Christ, and the seventh grade teachers.I have many short and long term goals which I see coming in the future. One short time goal is to graduate and get accepted to a medical high school. I want to leave I.S.__Q as a student that will be remembered for a long time. A next one of my short term goal is to get in NJHS in eighth grade. A long term goal that I have is to become a doctor that help find antidotes to vary diseases killing people today. A next one of my long term goals is to Throughout my short life I have had many accomplishments. Being able to say that I am on Nation Junior Honor Society will be the biggest accomplishment yet. This year I have made a promise to keep good grades and to stay on track. I am so proud of myself for keeping that promised. Thanks to all my handwork and dedication I can say I am a candidate in NJHS.