Godrej Chotukool Essay Sample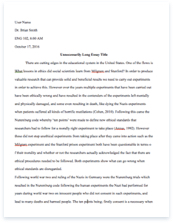 The whole doc is available only for registered users
OPEN DOC
Download Essay
A limited time offer!
Get a custom sample essay written according to your requirements urgent 3h delivery guaranteed
Order Now
Godrej Chotukool Essay Sample
Summary:
Godrej penetrating to rural market by identifying the need in the refrigerator and creating the demand. Godrej identified a market in the rural areas for effective and cheaper cooling solutions. They came up with "Chotukool" a disruptive innovation in the refrigerator market. The number of parts were reduced from 200 to 20 . It was a top open design , 1.5 feet tall and 2 feet wide and weighing around 07.8kgs with a capacity of 30-45L and it ran on 12V battery . The price range was Rs.3000- 3500.
Analysis :
Problem – rural people consider refrigerator as a luxury product. – identifying the target audience – (need -> want -> demand) -salil Should Godrej target a lower price to increase affordability How should Godrej segment the market for Chotukool effectively How should G &B scale up operations
How should they arrive at the right business model
Rural areas didn't have electricity – Godrej built a thermostat based – Aditya Price- bibhu
Social project or business idea? ishan
Brand dilution? – Neha
> Indian refrigerator market valued at $ 40 Billion.
> Market penetration below 18% in urban and 2% in rural
> rural segment growing at 25%
Recommendations:
Market Segmentation
Conclusion:
Creativity
Innovation
Consumer insights
Collaborative strengths
4 Ps : Product, Price, Placement, Promotion