Google, The Human Resources Dilemma Essay Sample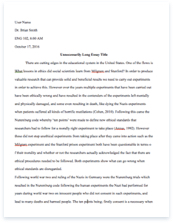 The whole doc is available only for registered users
OPEN DOC
Get Full Essay
Get access to this section to get all help you need with your essay and educational issues.
Get Access
Google, The Human Resources Dilemma Essay Sample
Google was created in 1998 due to the need for a more efficient Search Engine. Actually Google is one of the most successful internet based companies since the booming of "dotcoms" in the late 1990s and remains to be a leader. This success is based on its great organisational practices and core competencies. Google´s success it's not only in its technology and the functionality of its product; it´s also in its aggressive ability to get profits innovating, which is critical to their workforce because it operates in a global market. Through innovations, Google has expanded its services and features. Google today is no longer a search engine company but a web computing Applications Company. This innovative capability, the integrated process and a supportive culture creates the actual sustainable competitive advantage of Google.
The focus of this study will be on that very culture that has allowed Google to become the giant it is today. From a garage start up to a company earning billions in revenue, Google has managed to maintain its charm. Google offers the perfect environment for its workforce where communication, respect and freedom are the reigning principles. The company is well known for its informal organization and flexible schedule, however there's a lot more to what is seen on the surface, as we delve into the inner make up of the Google Culture.
The Google CultureGoogle's corporate culture is based on a number of principles that lay in the foundation of the company's success. First of all, members of the Google workplace are seen as equals. Of course for organizational purposes there are managers and those they manage, but this doesn't create any kind of barriers as communication flows swiftly back and forth and up and down throughout the company. Thanks to this as well various other efforts, there is a feeling of unity amongst the employees – this is well manifested by the term "Googlers", a unique group aligned by Google's mission.
Such togetherness is rarely seen in large organizations, especially those with offices worldwide. However for Google the diversity doesn't seem to be a barrier. On the contrary, the company boasts its international identity, with the presence of numerous languages within, and a goodrepresentation of Google users across the world. Considering this vast coverage of the world, it's hard to imagine that Google maintains a small company feel. Nevertheless, this is what's promised in the Googleplex, their central headquarters in California, where each employee has a say and quite an experience.
An integral aspect of Google's philosophy and thus the culture present in the organization, is the list of "10 things Google finds to be true". There are some points especially showing of how Googlers thinks. The very first is "focus on the user all else will follow" – this is the utmost important principle in Google and really the root of their success. The idea can be applied externally to the customer, as well as internally to the employees. The company exists and functions for the benefit of the people in and around it and not the other way around. Therefore, by placing its employees' interests as a high priority, a mutually beneficial exchange occurs, where the workforce then invests double that back into the organization. Hence, Google proves possible their second important principle of "making money without doing evil", as their care for the customer is all the more appreciated.
The third essential principle that guides the recruitment process and the workforce is "you can be serious without a suit", which states that "work should be challenging and the challenge should be fun". The latter sentence is a great summary of Google's attitude to life, as behind the perks and free food and bouncing balls, Google nurtures great ideas and puts in a lot of work to realize them. The drive for this is explained in the last principle "great just isn't good enough". Googlers are constantly pushing themselves because they see no limits, it's just like Mark Twain said "They did not know it was impossible, so they did it". All these elements put together provide a vivid feel of what being a Googler is like, and it's probably a good feeling too. However, when looking ahead we see that this current make up could have its limitations as well as opportunities in terms of growth.
Facilitating Future GrowthAs mentioned, Google has a sustainable competitive advantage due to Innovation and the supportive culture. The upscale ability of Google is among its critical success factors that make it a sustainable competitive company in its specified industry.
The Googlers are motivated to contribute their suggestions, ideas, or anything that pertains to potential profit-gaining activities through various means like meetings, intranet, and other forms of communication.
Teamwork is also attributed to the positive effects upon the psychological health and well-being of organisations members.
The efficient feedback system of Google exemplifies their communication process in both internal and external business environments. Constant advance, evolution, creation new and improvement of old program decisions will lead to strengthening and company growth.
Updated production always is accessible to consumers, thus absolutely new market segments are created. This can serve as an example Search Engine. Most search engine, before Google invented this service, based on their result how often a certain word appeared in any website. Bring and Page figured that the relevance of a site and how many often web pages linked to it were more important. Another one Google Desktop – software made by Google for Mac OS X, Linux, and Microsoft Windows. The program allows text searches of a user's e-mails, computer files, music, photos, chats, Web pages viewed, and other "Google Gadgets. These products show the company's constant forward thinking approach, which is well embedded in the culture amongst employees. The idea of working on pet projects, is also important for future development as it is here that many brilliant ideas can come to being.
Constraints to Future GrowthAn organisation must have a core management structure. Although Google has plus as key figures, the rest of the staff are not strictly structured. Organisational management structure isa basic element in planning and decision-making. An unclear definition of management structure can lead to organisational conflict.
Knowledge, skills, and abilities that include job-related information and the necessary human abilities to perform certain job activities should be considered by Google HR team rather than academic proficiency alone. Meaning that the current recruitment process may be slightly too selective, considering the time it takes to hire a worthy individual. This is an expenditure of resources that could be used in a more efficient way.
Moreover, the various offices around the world most likely each have a slightly different culture to the California headquarters. In the long run this can become a problem, as the once unique Google culture will see itself fragmenting, depending on language, local culture, and specific regional work. The small company feel that is boasted about will be very difficult if not impossible to recover, which will have a significant impact on the existing Google culture, and thus on the make-up of the organization.
Opinions & RecommendationsThe negative issues of Google are not yet reflected to its current organisational performance. However, it is forecasted that such negative issues are threats to its success. Its organisational culture is claimed not to be set to manage its growth. With these given negative aspects of Google, they surely must have their own organisational plans and initiatives of addressing such difficulties.
One of the key reasons behind Google's success was the belief that good ideas could, and should come from everywhere, to ensure this, Brin and Page worked towards keeping the organization almost entirely bureaucracy- free, they are trying to create an innovated organizational culture ,believing that innovation and creativity are used as strategic tool to achieve success. This generation of ideas would be a sure way to keep growing sustainably, as the innovative edge is what has so far kept Google in the lead.
Ways of generating new ideasGoogle gives all engineers one day a week to develop their pet projects. The idea list is available across all company for the inputting and vetting of thoughts on technology and business ideas. The employees could get in contact easily with the open office hours managers open their offices for discussions with their employees two to three times a week. The Google personalized page was introduced in that process. Another way of bringing new ideas was the brain storming sessions consisting of about 100 engineers are conducted eight times yearly. Inthese sessions, six concepts are pitched and discussed for ten minutes each, the goal is to build and initial idea with at least one complimentary idea per minute.
Also Google is willing to look for great ideas not only inside the company but outside as well. In 2004, the company bought keyhole, which allowed them to develop Google Maps with sophisticated satellite imagery and maps. These sorts of activities allow for product development and the creative growth of the company.
PrudenceThe development of the corporate culture is another issue. In order to maintain a strong culture and cope with growth, it's worthy to look back at The Theory of Moral Sentiments by Adam Smith. In this less well known work Smith establishes three natural moral sentiments: prudence, benevolence and justice. In an ideal world these should lie at the basis of any successful business. However, in this world this is seldom the case, as prudence has been substituted by productivity, benevolence is sufficiently expressed by organizing "charity" events whose cause is often unknown to half of those attending, and justice is an issue for lawyers not managers.
Despite, the grim outlook, Google seems to be one of the very few companies that have managed to stay true to their two guiding principles mentioned before: focusing on the user and not being evil. To further support this in today's world and achieve sustainable growth, the company should read a copy of The Theory of Moral Sentiments, and see how the real meaningof prudence, benevolence and justice can be applied to Google's culture. Instead of lay-offs, perhaps cut other expenses, allocate revenue to actually help a cause in the world, develop Google practices for alternative energy use, etc. By looking back at the very roots, and focusing more on the big picture as opposed to small scale materialistic improvements, Google could really experience an evolution of their corporate culture that would be conducive to growth, without constraining it.
ConclusionThe changes in Google's culture are in some ways most likely inevitable. This is not to say that the initial close nit atmosphere is now impossible, informality can still be maintained, but overall Google is bound to morph into something else, as it continues to grow.
With a coherent plan for the future, a clearer organizational structure and the effort of staying true to important values that lie at the heart of the organization, Google should be able to move forward with as much grace as it has done in the past. Googlers are at the end of the day what drives the company along, thus keeping a strong and united workforce would be integral elements for Google to maintain its focus on. It's of utmost importance for the company to carefully manage its overseas offices, in order to avoid an internal breakup due to the diversity between them. This should be taken care of by communicating a clear set of values that are present in any culture across the world. This basis of the corporate culture would thus be a linking element despite racial differences.
References & Bibliography
http://www.google.com/intl/en/corporate/http://www.davechaffey.com/E-commerce-Internet-marketing-case-studies/Google-case-study/