Government Bureaucracy in the Philippines Essay Sample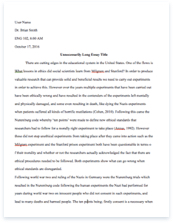 The whole doc is available only for registered users
OPEN DOC
Download Essay
A limited time offer!
Get a custom sample essay written according to your requirements urgent 3h delivery guaranteed
Order Now
Government Bureaucracy in the Philippines Essay Sample
According to Max Weber, Bureaucracy is a distinct form of organization that is ideal for the government. It is structured by hierarchy of offices. These offices are ranked in a hierarchical order and their operations are characterized by impersonal rules. Each office has its own task in which they follow the rules of the government as a whole.
In the Philippines, the government bureaucracies include different offices or agencies such as Department of Justice, Department of Science and Technology, Depart of Education, Department of Agrarian Reform, Department of National Defense, Department of Energy, Bureau of Internal Revenue, Department of Environment and Natural Resources, Department of Trade and Industry, Bureau of Customs, Bureau of Immigration, Bureau of the Treasury, and many more. These departments, agencies, or bureaus have different tasks in which they implement the laws, rules, and regulations of the Philippines. In a sense, they coordinate with one another and implement the policies of the Philippine Government. Also, the performance of the executive branch of the government, which is the performance of the president, can be evaluated through the performance of the bureaus/departments/offices, since all of them are under the President.
Also, the Philippine Government Bureaucracy has been perceived as inefficient because it has failed to produce and deliver public goods and services. Moreover, the Philippine bureaucracy is strongly attached to politics which makes it difficult to operate effectively and independently. The people perceive the bureaucracy as "red-tape" or "buck passing", which makes it be viewed negatively. Hence, if bureaucracy is not controlled, it will work primarily on its own interests. Bureaucracy has good intentions, but if it is not monitored, it may really be perceived as ineffective.
As to the Philippine President's governance, Benigno Aquino III launches initiatives that will further institutionalize good governance. He wanted to strengthen the government and the civil service so that the people's money is spent well, especially because of the issue about the pork barrel scam that the country is facing currently. He pointed out his principle, "Kung walang corrupt, walang mahirap". The Philippine president wanted to promote good governance even after his reign. With this, whoever will sit right after him will or may continue the principle.
Generally, the President of the Philippines has general supervision over the provinces, cities independent from a province, and autonomous regions. While the provinces, cities independent from a province, and autonomous regions has its own direct relationship with component cities, municipalities, and barangays that it operates or supervises.
As to the Philippine government bureaucracy, the office of the president (executive branch of the government) has several agencies that it manages. These agencies are National Economic and Development Authority (NEDA), Department of Public Works and Highways (DPWH), Department of Trade and Industry (DTI), Department of Agriculture (DA), Department of Environment and Natural Resources (DENR), Department of Transportation and Communications (DOTC), Department of Energy (DOE), Department of Health (DOH), Department of Tourism (DOT), Department of Interior and Local Government (DILG), Department of National Defense (DND), Department of Science and Technology (DOST), Department of Finance (DOF), Department of Education, Culture and Sports Commission on Higher Education (DECS and CHED), and Department of Foreign Affairs (DFA).
These agencies have different responsibilities to which they publicly serve the people. Most of the agencies also contain different sectors. The agencies report to the office of the president and it is summed up to evaluate the performance of the executive branch. With this report, the office of the president could tell which among the segments performed well or which of them effectively and efficiently carried their responsibilities.
RESEARCH
I. Weber's interest in the nature of power and authority, as well as his pervasive preoccupation with modern trends of rationalization, led him to concern himself with the operation of modern large-scale enterprises in the political, administrative, and economic realm. Bureaucratic coordination of activities, he argued, is the distinctive mark of the modern era. Bureaucracies are organized according to rational principles. Offices are ranked in a hierarchical order and their operations are characterized by impersonal rules. Incumbents are governed by methodical allocation of areas of jurisdiction and delimited spheres of duty. Appointments are made according to specialized qualifications rather than ascriptive criteria. This bureaucratic coordination of the actions of large numbers of people has become the dominant structural feature of modern forms of organization.
Only through this organizational device has large- scale planning, both for the modern state and the modern economy, become possible. Only through it could heads of state mobilize and centralize resources of political power, which in feudal times, for example, had been dispersed in a variety of centers. Only with its aid could economic resources be mobilized, which lay fallow in pre-modern times. Bureaucratic organization is to Weber the privileged instrumentality that has shaped the modern polity, the modern economy, the modern technology. Bureaucratic types of organization are technically superior to all other forms of administration, much as machine production is superior to handicraft methods.
II. In the Philippine History, the "bureaucracy" usually refers to the departments, bureaus, and offices subordinated to the executive branch of government, although it should be acknowledged that there is a bureaucracy
under the judiciary and legislature.
Precolonial PH – Spanish Colonization
Barangays governed by datus
Shift to centralized system of government with ascending levels of government Public offices granted as favour from King
Malolos Republic – American Colonization
1898 Republic and 1899 Malolos Constitution
Mabini appointed positions in the Republic through competitive examinations 7 bureaucracy departments under republic
Americans retained the political and administrative system; added new departments Bureaucracy characterized by accountability; engaged in service delivery Independence and Democratization
1945-1946: Reforms by Reorganization Committee
1952: Assessment by Bell Mission
1946-1972: Institutional development with 3 government branches (Legislative, Executive, and Judicial) Centralized bureaucracy under president (Executive branch)
Mainstays: Department of Defense, Education, Health, Public works, Transportation, Industry and Trade, Agriculture and Natural Resources. Martial Law
Bureaucracy for the purposes of the regime
Loss of neutrality
Departments were called Ministries
Bureaucracy was termed technocracy, government primarily by technical experts in various fields of governmental decision making Bureaucracy applied trends in development administration
Post Martial Law
Creation of 1987 Constitution
Reorganization of bureaucracy
Involvement of Civil Society
III. The Philippine bureaucracy was traditionally involved in service delivery and policy implementation, but external and internal pressure has made it a policy-making power. It faces several challenges such as lack of funds and strategies to upgrade competencies, and to motivate civil service to deal with negative elements of institutional political culture. The bureaucracy's performance is important because it is attributed to be the executive's performance – that is, the President's performance.
IV. Characteristics of the Philippine Government Bureaucracy 1. Vulnerability to Nepotism
Underlying Philippine bureaucracy are substructures of small kinship groups. Members of family groups by consanguinity, by affinity, and by ritual kinship give top priority to family loyalty. Within such grouping, all of them feel that they are under obligation to help each other in a variety of ways. 2. Perpetuation of the spoils system
The passage of the Civil Service Law (C.A. No. 177, amended by R.A. No. 114) has set up, besides classified service, unclassified and temporary positions which have become convenient instruments for the practice of nepotism, of patronage, and of influence peddling. 3. Apathetic public reaction to bureaucratic misconduct
The almost daily publication of official misconduct becomes a part of "normalcy" in the mid -1950's. The people looked upon the phenomenon as a parallel result of the increasing complexity of the government, a method of political promises to the unemployed and underemployed segments of the population. 4. Availability of external peaceful means of correcting bureaucratic weaknesses Devices, such as constitutional rights and privileges – freedom of speech, freedom of the press, freedom of assembly, civic action – have been used for rectifying the defects and misdeeds of bureaucracy. 5. Survival of historical experience
The Philippine political bureaucracy was administered according to a civil law system which the Spanish bureaucracy as the scapegoat for all the weaknesses of the Philippine political bureaucracy. There are indications, however that the weaknesses are not to be totally and directly attributed to the Spanish government bureaucracy. 6. Lack of independence from politics
Because of the absences of "class consciousness" and of a feeling of unity on the part of the Filipino bureaucrats and the shame of post-World war II ill repute, the Philippine bureaucracy's "merit system" was easily subject to attack and tampering by politicians. They worked through the legislative and executive branches of the national government. 7. Essential instrument of social change
In spite of its weaknesses, the Philippine bureaucracy's function in nation-building will be as big, as complicated, and as demanding as the function of the whole society itself. Primarily, it will have to be a tool for innovations. V. Organization Chart of the Philippine Government
VI. Governance of the Philippine President
PNoy to launch initiatives that will institutionalize good governance even after his term – President Benigno Aquino III will launch on Wednesday initiatives that will further institutionalize good governance in his administration and even after his term, his spokesperson said Monday. Aquino will keynote the Good Governance Summit to be held at the Philippine International Convention Center where he will launch "The Good Governance and Anti-Corruption Cluster Action Plan 2013-2016," the Cashless Purchase Card System, and the Open Data portal with Open Government Data-Philippines. "These are initiatives that strengthen government and civil society's capacities to make sure that the people's money is spent the right way, and help ensure that reforms under the Aquino administration will be further institutionalized, and remain even after the President's term in office," presidential spokesperson Edwin Lacierda said in a statement.
"Kung walang corrupt, walang mahirap" has been the bedrock principle of the Aquino administration, which has been rocked recently by accusations of corruption involving several lawmakers who allegedly misused their pork barrel allocations. The alleged P10-billion pork barrel scam, which saw three senators facing plunder complaints, has led to the biggest mass gathering under the four-year-old Aquino administration in August last year. Lacierda said the President will also be attending on Thursday the Department of Social Welfare and Development's 63rd anniversary where he is expected to personally thank the agency's employees "for their tireless work, particularly in the wake of Typhoon Yolanda, making certain that the fruits of our reforms truly make their way to those who need it most."
"These two events clearly illustrate the causality between a government of integrity, and a regime of inclusiveness and equal opportunity," said Lacierda. He said it has been the administration's overarching strategy from day one that if they curb corruption by making sure that the people's tax money is working for them, and the leaders put the people's interest front and center on the agenda, then the people be able to lead dignified lives, free from the shackles of poverty. "Rest assured, our people can look forward to more progress on this front, as the Aquino administration's full adherence to this strategy continues for the rest of his days in office," said Lacierda. — Amita O. Legaspi / KBK, GMA News
Sources:
http://www.cf.ac.uk/socsi/undergraduate/introsoc/weber12.html http://prezi.com/iprhuslojpeq/philippine-bureaucracy/
http://www.slideshare.net/antonovanive/the-nature-of-bureaucracy-in-the-philippines http://www.gmanetwork.com/news/story/343599/news/nation/pnoy-to-launch-initiatives-that-will-institutionalize-good-governance-even-after-his-term http://www.wepa-db.net/policies/structure/chart/philippines/agencies.htm