'Great Expectations' Book Essay Sample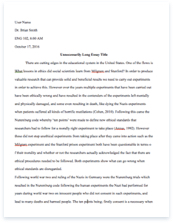 The whole doc is available only for registered users
OPEN DOC
Pages:
Word count: 1334
Category: novel
Get Full Essay
Get access to this section to get all help you need with your essay and educational issues.
Get Access
'Great Expectations' Book Essay Sample
Great Expectations is a book about the social classes and relationships between characters throughout Victorian England. It shows the decisions and 'destiny' of the main character Pip and how the choices and people around him affect his attitude towards his friends, family and society. The book shows the gap between the rich and the poor working class, Pip has to make a decision on which path to follow.
In Great Expectations the appearance of the characters represents their personalities, Dickens has created the awkward, strict, unintelligent characters through vivid descriptions about their clothing and in ways which the characters speak, and the speech patterns they use. For example in Chapter four we get a description of Mr Pumblechook "A large hard-breathing, middle-aged, slow man, with a mouth like a fish, dull staring eyes, and sandy hair standing upright on his head, so it looked as if he had just been all but choked".
We now already have an image of Mr Pumblechook and with the following speeches we can imagine what Mr Pumblechook really is like. The characters seem to respect Mr Pumblechook and enjoy his presence this shows that his personality will reflect on this, he knows that people respect him and so he uses this to his advantage and likes to hear what he wants to hear – people will agree to what he has to say. Another good example of the way in which Dickens creates these characters is Miss Havisham in Chapter five; Pip describes her to us through his innocence, and he is clearly uneasy about her presence. Pip believes that she looks like a ghostly waxwork which he once saw at the fair and a skeleton in the ashes of a rich dress.
Dickens uses the metaphor of a skeleton to show that infact she is dead, she has no feelings or personality. When Pip looks around her house he sees the dark, neglected, decaying state in which it's in, just like her emotional state. Pip is horrified by the idea that he is talking to a corpse in a dress. Dickens uses great imagery to symbolize Miss Havishams womb, he describes the old empty Brewery next door as empty and disused and goes through a list of how the brewery used to be in its better days. The wind is blowing through and it is empty and disused, Miss Havishams womb is like a large brewery built but never used, just left to slowly decay, no ale is stored inside and never will be, it is too hard to repair – just like Miss Havishams mental state. Miss Havisham is old and disused, she was once full of life like the brewery, however as time passed a new brewery may have been opened and the men working inside will have changed areas. The man that Miss Havisham is waiting for may have moved on to another woman just like the men inside the brewery may have moved elsewhere. A
Dickens uses pip as a translator from himself to the reader, from a child's perspective. Pip describes his sister at the beginning of chapter 2 as a tall unattractive bony woman with black hair and eyes, and such a prevailing redness of skin, we can imagine what she looks like and then with the later acts which she carries out and way in which she talks to Pip we get an understanding of the character. When Pip starts to talk about his sister which he must call Mrs Joe Gargery, he talks about how his sister brought him up 'by hand' but he doesn't understand what this expression means so he interprets it in his own way. Pip believes that to be brought up by hand means to hit someone so he also believes that his sister brought Joe up 'by hand', this is a way in which Dickens created the sense that Pip is a very innocent character.
An example of speech patterns can be found with Pumblechook when he talks about pork on page 22, Mr Pumblechook has just took a small interval of reflection from talking about how a good subject is needed during a conversation afterwards he adds "Look at pork alone. There's a subject! If you want a subject look at pork!" Afterwards Mr Wopsle adds "True sir. Many a moral for the young". This shows that although Mr Pumblechook talks about nonsense they listen to him with respect and will agree with his comments. Another way in which Dickens tries to portray Mr Pumblechook as a character who thinks of himself as a higher intelligent individual is on page 44. Here Mr Pumblechook fires equations at Pip this is to try make Mr Pumblechook seem a character who feels he has authority over the child. When Pip First meets Estella he finds her beautiful and attractive but soon finds out that she is a commanding aggressive young girl, she degrades him and calls him 'boy' repeatedly command pip and showing no respect for him at all. Dickens shows that everyone Pip knows treats him in a similar way, with no respect he's just a poor working class boy, this shows that something in the story will happen to turn around these conceptions of him around. Pip was unfortunate from the day he was born, he has no parents and all his brothers of a similar age died, infant mortality rates during this time were high and for women to give birth was considered dangerous.
Dickens creates two-dimensional characters which makes it difficult for us to empathise with, for example we only see one side for Mrs Joe, her harsh, aggressive side. But this can be quite effective, these characters may not need another side, it gives the impression that Pip is under severe punishment through most of his childhood. But this can be argued, because it is told from a child's perspective we can interpret the characters in which way we like. For example could Pip be thought of as a thief because he stole the pie, the brandy and the file, is the convict evil, or is he decent and honourable? Dickens creates an 'open' story by telling it through a child's eyes, the audience can interpret it themselves and this helps build the characters. At the end of chapter one Pip describes the landscape of the marshes, 'the sky intermixed with angry black and red lines' – the physical landscape symbolises the characters psychological landscape, the angry black and red lines are what he is feeling and interprets them to be, the sky may actually be a beautiful contrast between two colours as the sun is setting, the fact that Dickens has chose these. Pip also describes the 'ugly thing with chains hanging to it'. This shows that Pip is describing the gibbet through his eyes, he calls it ugly and not a gibbet, it also shows that Pip only recognises the images of death, this relates to his life. A small boy should not be thinking about death, he should recognise the trees, sunlight etc.
Overall I believe that Dickens creates very effective characters, metaphors and imagery to describe the characters personalities. The fact that it is shown through a child's eyes involves the audience and helps create these characters, I believe that because it was printed in a newspaper over weeks, Dickens had to use something else to keep the audience interested, and helping create these characters is very effective. The characters which he creates are archetypes of the people which we know, everyone has a strict relative or a relative who speaks down to you, the audience could relate to their childhood. I believe that Great Expectations has very effective imagery and characters, but the plot of the book was not to my taste, the story line was too simple and although it did show the divide between social classes and how it slowly changed Pip very well.