Grocery Inc paper Essay Sample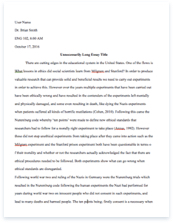 Pages: 2
Word count: 481
Rewriting Possibility: 99%

(excellent)

Category: contract
Get Full Essay
Get access to this section to get all help you need with your essay and educational issues.
Get Access
Introduction of TOPIC
Since Jeff was at school it might be safe to assume that he was still a minor when he got into the contract. By virtue of him being a minor, he would not have to incur any legal recourse and hence would lead the contract to be voidable if he is still a minor when he chose to disaffirm the contract 6 months after he got into it. The court treats minors as not capable enough to make their own judgments and hence there will be an ethical issue but businesswise this shall be treated as null and void and Smooth Sales Used Cars can choose to return the money Jeff had already paid directly or through a process of litigation. (1)
            The story would be different, if Jeff was not a minor when he bought the car or was no more a minor when he came back after six months. In this case,
Jeff would be bound by the contract and the company can claim a penalty from him for both showing a
wrong age on the contract and for not honoring the contract that he has already got into.
            The legal remedy refers to the money that can be charged as penalty for any breach of contract. In this case there is already a consequential clause in the contract the penalty will be charged as per the predefined norm, but in case there is no previous policy then there is breach of the contractual clause and this will have to be paid again in monetary terms. (2) Smooth sales might also pardon Jeff but might inject the nominal clause against him just to ensure he understands the policy measures. In case of contractual or consequential clause, if the charges are very high then Jeff can also ask for mitigation of charges.
            Equitable Remedy refers to the restriction imposed by law on refraining from breach of contract. In this case Smooth sales can use injunction as a legal recourse to not letting him return the car he has purchased. But since he has not been able to pay his car bill due to financial crisis and loss of his part time job, a tort can be implied for good faith and fair dealing as he is genuinely trying to free himself from other financial obligations than be a defaulter by choice. The above measures of legal and equitable law will only be valid if Jeff has turned eighteen when he comes to return the car.
Reference:
http://www.associatedcontent.com/article/190866/disafirrming_of_contracts_by_minors_pg2.html?cat=17
Remedies for breach of Traditional and Online Contracts by International Law and Ethics,5th Edition