Grocery Incorporated Essay Sample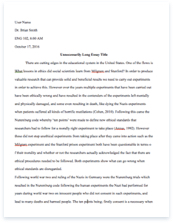 Pages: 2
Word count: 400
Rewriting Possibility: 99%

(excellent)

Category: contract
Get Full Essay
Get access to this section to get all help you need with your essay and educational issues.
Get Access
Introduction of TOPIC
Grocery incorporated has gone to court to seek injunction and damages on grounds of commercial impractionality for breach of contract.  They will succeed against the contractor because they had negotiated the contractual terms and made  their intentions absolutely clear regarding every material condition that will govern the rights and obligations of each party which was time. The argument will be that the contract was discharged by breach of terms; that is, the failure of contractor to perform his obligation under the contract by exceeding the limit of time.
Where a person fails to perform a contract, when the performance is due, the other party can hold him liable for the breach, provided the time of performance was made as the essence of the contract. In all commercial agreements, time is presumed to be the essence of the contract, and unless otherwise, the failure to deliver the goods on the due date gives the innocent party a right to treat the contract discharged and claim damages. The aggrieved party is allowed to treat the breach of the condition as a breach of warranty if the other party expresses his willingness to perform the contact. There the contract was breach by not finishing the contract on time.
If the condition of not subcontracting is an express condition in the contract the contract ceases to bind immediately it is breached. Therefore the grocery will succeed.
Incase there was no conditions in the contract prohibiting subcontracting, masterpiece construction will succeed in their effort of continuing with the contract meaning that the injunction will not be issued and there is no breach of contract. If after the court listening it is of the opinion that subcontracting was a warrant or a condition then they will issue a ruling to that effect. If the court finds it is a warranty, grocery incorporated will not receive an injunction but will be given damages for the shoddy job carried out by the company. If grocery incorporated is in court before the work is completed and the time has elapsed as indicated.
References
Lowry, J., Dignam, A. and Padfield, (2004) Company Law, Butterworths
Slorach, J.S. and Ellis, J. (2006) Business Law LPC Guide Oxford OUP