Guts over fear-Eminem Essay Sample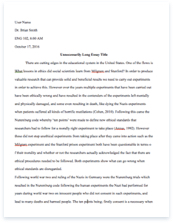 The whole doc is available only for registered users
OPEN DOC
Download Essay
A limited time offer!
Get a custom sample essay written according to your requirements urgent 3h delivery guaranteed
Order Now
Guts over fear-Eminem Essay Sample
Over 100,000 copies of this single was sold around the world on its debut. Writing his own lyrics, composing music, and actor. Eminem is arguably the most talented MC in the history of rap. His recent single "Guts over fear" is a song that explains how Eminem became the artist he is today, how he reached success and fame, and how he overcame all of the obstacle in life. His lyrics are like a story, each phrase and rhyme explain parts of Eminem's life. "Guts over fear" is a song to listen to when you want to get inspired, and is truly motivational, with the help of S.i.a, an Australian singer who is featured in the song, It is definitely one of Eminem's top 10 songs of all time. Eminem has written various songs about many different topics, from drugs to suicide, he has covered many topics that many artists haven't. Therefore, he's saying he feels as if all of his song mean the same, but they're differently phrased. "Sometimes all I ever do is, find different ways to word the same old song." (5-6) Genghis Khan was a ruler of China. Some may say Genghis was worse than Hitler.
Killing his own people and even his brother. in this lyric he's making a reference to Genghis and saying the media labeled Eminem as a bad guy for all of the profanity and curse words he uses in his music. "The media, made me the equivalent of a modern day Genghis Kahn." (12) Meaning the media portrayed him as just a bad influence due to his profanity. Although the song talks about his struggles it is also very motivational and speaks of great words. "At least I made it out of that house and a found a place in this world when the day was done So this is for every kid who all's they ever did was dreamt that one day just getting accepted I represent him or her, anyone similar, you are the reason that I made this song." This song ofcourse was made for a reason. Eminem dedicated this song to people who have had a rough life, people who just want to be accepted in life.
This part is explaining basically all of the obstacles that made Eminem feel the way he did, having to balance himself as in keeping himself from not giving up. "Cause I can't explain to y'all how dang exhausted my legs felt Just having to balance my damn self But on eggshells I was made to walk But thank you, ma, 'cause that gave me the Strength to cause Shady-mania." (82-84) Eminem feels as if he was supposed to go through all of those obstacles in life. He was meant to struggle in life. "For all the times I let you push me around and let you keep me down." (Chorus) The whole theme of the song is basically about never giving up and doing what you believe is right and to never let anyone keep you from achieving your goals. The song title is actually saying be strong dont let your fears overcome you from being successful in life, and doing what you want.
Eminem's recent single "Guts over fear" has sold over 100,000 copies the day it made its debut. As you read the lyrics, you can hear Eminem say motivational things like "I don't want to go another round, an angry mans power will shut you up, trip wires fill this house with tip toe love." (chorus) The whole point of the song is to make you feel motivated to never giving up in life or never to give up in general. Never let your fears stop you from doing what you want and just go for it.