Harley-Davidson, Inc. Essay Sample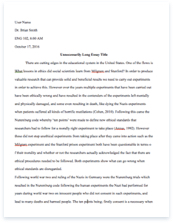 The whole doc is available only for registered users
OPEN DOC
Download Essay
Get Full Essay
Get access to this section to get all the help you need with your essay and educational goals.
Get Access
Harley-Davidson, Inc. Essay Sample
"Strategy is not a detailed plan or program of instructions; it is a unifying theme that gives coherence and direction to the actions and decisions of an individual or an organization."
Executive Summary On "Harley-Davidson Case Study"
As the sole surviving American motorcycle company from the pioneering days of the industry, Harley-Davidson is an archetype of American style. The famous spread eagle signifies but also an "American Muscle" lifestyle with which it is associated.
Post the Financial Crisis of 2008, Harley posted its first loss in revenue in 25 years. The primary task of Mr. Keith Wandell after taking over as the CEO of Harley-Davidson, was stabilizing the business by maximising their opportunities to go forward.
1. What is Harley-Davidson's strategy?
Answer) Harley-Davidson is an iconic 110 years brand that has sought to stay true to its roots and to its customers. Derived as an American icon by delivering a symbol of free-spiritedness, love, and a verve for living life with all your senses. Harley-Davidson's strategy through the history would be better explained below. •The company's business strategy was based on focused differentiation wherein it targeted specific groups with focused products. For example, customized heavyweight bikes. •In October 2009, Wandell announced a long-term business strategy called "Delivering Results through Focus" to manage through the economic downturn and to enhance productivity and profitability.
•Harley transformed its product development by being leaner, faster and smarter to focus on riders' needs in each global market. Formation of Harley Owners' Group for enhanced Customer Relationship. •Dealer relations was a continuous strategy for Harley and Retail investment group set guidelines that covered every aspect of managing showrooms. •Harley-Davidson's growth strategy was expanding sales outside of the US and entered into different global markets. •HD has chosen the strategic direction of targeting a younger market that is technologically conscious in order to increase its share in the performance cruiser market space with the introduction of the new V-Rod motorcycle. •Establishment of Harley-Davidson Financial Services helped customers to buy HD and this contributed to one-third of the revenue of HD.
2. Why has the strategy been so successful?
Answer) Making the right choice strategically at each level of the company is what distinguishes this successful company from the ones that are now in the pages of history.
Harley Davidson has historically made the highest quality bikes with unique and cutting edge design features and old fashioned American muscle. Harley has always been highly market focused. Harley's models are all concentrated on the narrow super-heavyweight segment (over 850cc). The central focus of the strategy was reinforcing and extending the relationship between the company and its Harley-Davidson riders. Harley-Davidson has long recognized that it is not selling motorcycles, it is selling the "Harley Experience".
The values that Harley represented—individuality, freedom, and adventure appealed to the Harley brand was central not just to the company's marketing but also to its strategy as a whole. To increase its involvement in its consumers riding experience, it formed the Harley Owners' Group (HOG) in 1983. The loyalty of Harley owners was reflected in their continuing reinvestment in Harley products. Purchasing Harley-branded accessories and apparel, customizing and upgrading their bikes, and eventually trading them in for a new and generally more expensive models. Harley's success had been built upon a massive market repositioning. Central to Harley's product strategy was the idea that every Harley rider would own a unique, personalized motorcycle as a result of the company offering ranges of customization opportunities.
3. What resources and capabilities are required to be a viable motorcycle producer? How does H-D compare to Honda on these resources and capabilities? Answer) Resources and Capabilities required:
1. Research, Design and New Product Development Capabilities: R&D and NPD teams need to keep coming up with new product designs as per changing customer needs and technological advancements. 2. Material Management Systems: There need not be any supply constraints. Also, inventory management system is needed to keep a check on wastes. S. No.| Resources & Capabilities| Harley Davidson| Honda| 1| Research, Design & New Product Development Capabilities| * Technology Laggard * Limited spending on product technology * Active product development with minor style changes * Very few number of patents
* Similar product range| * Technology Leader * High spending on product technology * Less active product development with major design changes * Very high number patents * Diversified product range| 2| Material Management system| * 'MAN' inventory management system| * 'JIT' inventory management system| 3| Manufacturing/Assembly Units| * Low production volumes * High costs of production * Dispersed manufacturing operations at various locations| * High production volumes * Low cost of production * Centralized manufacturing operations at single location| 3. Manufacturing /Assembly Plants: Manufacturing facilities are needed to produce sufficient units at low costs in order to meet customer demands without much delay.
4. What changes in H-D's strategy would you recommend? Answer) Harley-Davidson is so successful through the years. Its success is not a miracle, but a result of perfect strategy linked with remarkable marketing. Harley's American tradition always lured the buyers and Harley's Owners Group (HOG) revived the brand exclusivity through the years. But the recession in 2008 turned down the history of phenomenal growth and challenged the Harley-Davidson's Strategy. Now, Harley-Davidson is in need of a bold, clear strategic direction that would maximize opportunities going forward and restore the Company as a strong business that could consistently grow over the long haul. If so, Harley-Davison should improve their technical offerings against competitors like Honda and Yamaha.
It is only possible with increased R&D spending in technology rather than design. American market had already reached a saturation point with 55% market share and in customers mind Harley's brand became more prominent than ever. In order to revive its olden days of aura, Harley should raise the bar of exclusivity of ownership through innovative models & methods. In order to rescue the growth of the earlier days, Harley should focus more on Europe & Asian markets with value proposition rather than exclusivity. It is the right time to invest in the emerging economies as they tend to grow and in the coming days will be more interested in Harley-Davidson's philosophy of freedom lovers.
Conclusion
It is seen that Harley Davidson`s market in America has reached a saturation level. So they can increase their investment in product development and better technical offerings against competitors and hence increase the number of products offered which will lead to more sales. Harley-Davidson can also expand their market into emerging economies of Asia, and also in the Europe to open up new Value Trajectories.