Hawaii Speech Essay Sample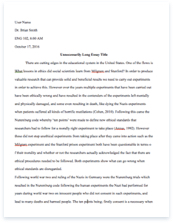 The whole doc is available only for registered users
OPEN DOC
Download Essay
A limited time offer!
Get a custom sample essay written according to your requirements urgent 3h delivery guaranteed
Order Now
Hawaii Speech Essay Sample
Besides brining hot weather, Tourism, sugar processing, pineapple canning, fishing clothing, food, printing and publishing are another part of Hawaii's popularity.
Special Traditions: Hula dancing, luau feasts, surfing and making lei necklaces.
With five main islands to choose from, visitors to Hawaii have the chance to see everything from fiery molten lava spewing from Kilauea Volcano to the big-city skyline of Waikiki. While every month of the year provides a vacation in paradise, the off-season offers ample opportunity to see some amazing sights, whether snow on Mauna Kea or quadruple overhead waves in Haleiwa. The off-peak tourist season in Hawaii takes place several times throughout the year. While Christmastime is prime visitor season, the last two weeks of January and the month of February offer a reprieve from the holiday crowds. Conversely, the months of September and October are also off-peak months, as evidenced by lower occupancies in the resorts and lower airfares than summertime when families are more likely to travel with children who are on summer vacation. Spring break takes place from the middle of March to the middle of April, and thus, the fares go up accordingly. Visitors who come to Hawaii in March should visit during the first two weeks for lower hotel rates and airfare or wait until the end of April or the beginning of May.
One of the advantages of traveling during off-peak seasons are lower airfares and discounted accommodations. While a round-trip ticket to the Big Island of Hawaii from California can average $700 to $800 during the summertime (as well as during spring break and in December), the off-season fares can be considerably lower, sometimes as much as $300 less. Resort hotels often offer discounted rates on rooms when occupancy is low. The good news is, anytime of year is a good time to visit Hawaii in terms of temperatures, so you can't really go wrong booking a trip during the off-season when it comes to staying warm While summertime is a peak season for tourists, the fact remains that this time frame is also the rainy season in Hawaii. When traveling during the summer, keep in mind that showers, heat and humidity will be factors. If you choose to travel during the off-season in January and February, you will encounter cooler ocean temperatures and rougher waters. Local residents know that the months of September and October offer ideal weather conditions, calm, warm waters and fewer tourists.
The off-season presents an array of local events that may be of interest to visitors. Every October, the Ford Ironman World Championships take place in Kailua-Kona. For prime whale watching, the month of February is the best time to see pods of humpback whales migrating along the shores. During the month of September, the Aloha Festivals present statewide celebrations highlighted by floral parades and many other events. For big wave enthusiasts, Oahu's North Shore is home to the Eddie Aikau Invitational, which generally takes place in January or February if conditions permit. Hawaiian Airlines frequently offers low, unadvertised fares that pop up at the last minute. Subscribers can be alerted by email the minute these fares come up, whether for discounted inter-island travel or travel to and from the US mainland.