Health and Social Care Essay Sample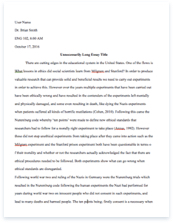 The whole doc is available only for registered users
OPEN DOC
Pages:
Word count: 1652
Category: illness
Download Essay
A limited time offer!
Get a custom sample essay written according to your requirements urgent 3h delivery guaranteed
Order Now
Health and Social Care Essay Sample
In this report I will be describing different patterns of ill health and who and how they are monitored. I will also try to explain different factors that affect our health, not only now but I will try to discuss how different factors fight effect our health in the future, I will then evaluate the influence of the government have on factors that affect ill health. There are many ways but I'm going to talk about four of them which are ways we monitor health in the UK these are…. Public health England
Public health England is an organisation used to "protect and improve the nation's health and wellbeing and reduce equality's" (Gov.uk) Mainly they collect data based on the health of the nation they then go away and identify answers to different health problems. All the data is collected by professionals with different specialisms like scientists researchers and different health care professionals. Office for national statistics
The ONS is a recognised national statistical institute within the UK, used to promote good practice and to offer advice for long term improvement within businesses and communities (ons.gov.uk). Its main purpose is to collect and present data to different scientists to show different trends in health. The office for national statistics monitor's health by different assessments that are all within different codes of practice. Health watch Cornwall
Health watch Cornwall is the independent peoples champion for publically funded health and social care services. It strives to make positive changes in this provision to benefit the people of Cornwall. Their main responsibilities are to gather views from the public and try to understand different experiences of the public, engage with diverse community's to help people opinion be heard, promote the involvement of the public in local care settings, recommend investigations or special reviews of different service providers to the care quality commission and provide advice and support to people wanting to access different services. World health organisation
The world health organisation provides support to people all over the world. They do this by addressing different health matter all over the world and promoting the health and wellbeing of others. Their role is to take leadership and address the different health matters by setting different policy's and assessing standards then following and moinetreing the trend. They was involved with the Ebola break out if Africa. Cornwall are Manchester are two very different geographical areas that have different environmental factors that affect health…In Manchester, infant mortality rate have been decreasing gradually over the past decade but they are still above the national average which is 4.6 per 1,000 infants whereas Manchester's average was 6.4 per 1000 infants a difference of 2+ children per 1000 infants, these statistics was determined by looking at all the deaths from 2007-2011.
These deaths was explained by unavoidable causes such as low birth weights cancers etc. according to different surveys that was taken in 2007, people from the local area reported that within Manchester there were 32% of people experiencing ill health ether disability's or long term illness. Research that's been done in Cornwall shows infant mortality rate in 2010 at a rate of 4.00 per 1000 infants. A big contribution to the reason why this rate is high is due to the 13% of mother who carry on smoking during pregnancy, which then lead to respiratory problems. It may also be due to the rise in teen pregnancy which can lead to deaths from premature births, the percentage of households living with long term illness within the Kernot district of Cornwall was 27.8%. The reason this is quite high is because Cornwall has a higher population of older people, and they are prone to illness more than adults. It could also be because of poor housing and living conditions leading to more frequent diagnosis of conditions like asthma but also mental illness like depression. There are many reasons for the differences between the two areas.
One of which is population Cornwall is said to have a population of 536,000 people where as Manchester population is said to be 2.55 million. With this large difference it's no wonder Manchester have a higher infant mortality. However there is another difference in the population which is there are 3 Chinese people, 4 black people, 7 mixed race 8 Asian and 24 non British with 953 white British. This shoes how the southwest is not very diverse and had has a very high population of British people. However in Manchester other groups such as Pakistani and African had the highest population. These statistics show the differences between the two areas and how urban and rural make such a big difference to the statistics. Cornwall being rural its fair to say it's a more agricultural area with an aging population less access to public transport, on the other hand we have better air quality and les pollution. But Manchester has better public transport link meaning it's easier to get to different public services and more jobs meaning it's easy to find work regardless of your ethnic group. You also have to remember that Cornwall is one of the most expensive places to live in the UK second only to London and surrounding areas. Public health
"The science and art of preventing disease, prolonging life and promoting health through the organised effort of society" (Acheson 1988). In 2014 public health England published 5 different priorities that would help the public health system on a global level. Helping people live longer and healthier lives… this was set out to reduce the number of preventable deaths from things like smoking, drinking, mental health issues and obesity. Reducing the burden of disease and disability in life… they planned to do this by looking at what conditions are most common conditions like dementia, anxiety, depression and use of drugs. They then planned on finding ways in which they can prevent these from occurring and developing different recovery methods. This is particularly relevant to Manchester who has the highest suicide rate in England.
Protection from infectious diseases and environmental hazards… the success of this was down to vaccinations and antibiotics. Giving children the best start in life with support for family's… this can be achieved by school nurses monitoring the weight and growth of students and working alongside health visitors and providing services programmes for those who are struggling as a troubled family. Improving health in the work place- this has a lot of support behind it with benefits such as encouraging employers that are able to support their staff and to promote the health of its employees under health and safety training etc. There are many ways in which your health can be affected which come under different caterers these include social economic, environmental, and genetic and life style. Environmental
Environmental impacts on people health can be because due to their geographical location an example of this would be air quality i.e. pollution. Evidence shows that people who like in urban areas like Manchester have a higher risk of developing asthma than people who live in rural areas like Cornwall. As it stands 5.4 million people in the UK are currently receiving treatment for asthma 1.1million are children that mean 1 in 11 children suffer from asthma and 4.3 million adults suffer from asthma that's 1 in 12. Although there is no exact figures on how many people in Cornwall and Manchester suffer from asthma there is figures on how many emergency hospital admission in each place. So in Cornwall 257 children aged 0-18 was admitted to hospital because of asthma in 2009/10 whereas in Manchester 486 children aged 0-18 was admitted this directly shows that urban areas have poorer air quality due to pollution. Looking at the pollution rate between 1990 and 2012 there has been an gradually decreasing.
For example In 1990 the levels of Carbon Monoxide were 100, however by 2010 these had decreased to almost 20, showing an 80% decrease. As a future prediction for pollution within the UK this gives us indication that these rates will continue to decrease with encouragement from government schemes and new legislations. Some recent Government policies have included Carbon taxes, Subsidy's, Pollution permits, and Regulation limits. These aim to make people pay for social pollution costs (from things such as car fumes) that are being emitted, and to offer customers alternative forms of energy that still allow businesses to run just as effectively. In cases where this is unable to occur, permits give a minority the right to emit small amounts of pollutants that can be traded and discarded of safely. http://www.cornwallfoundationtrust.nhs.uk/cft/Documents/CarePathways/AsthmaInChildrenAndYoungPeople.pdf Lifestyle factors
Life style factors can have a direct impact on your health, things like smoking and drinking, underage sex and drugs. smoking has a direct impact on our health, and can lead to things like cancer and respiratory problems. Smoking is the primary cause of preventable illness and premature death, accounting for approximately 100,000 deaths a year in the United Kingdom. The World Health Organization estimates that the global yearly death toll as a result of tobacco use is currently 6 million (including exposure to second-hand smoke). This is expected to rise to 7 million by 2020 and to more than 8 million a year by 2030. It is predicted that by the end of the 21st century, tobacco will have killed one billion people. For every death caused by smoking, approximately 20 smokers are suffering from a smoking related disease. In England it is estimated that in 2012-13, among adults aged 35 and over, around 460,900 NHS hospital admissions were attributable to smoking, accounting for 5% of all hospital admissions in this age group. Smoking rates are declining in Cornwall and the Isles of Scilly, and fell from 26% in 2007 to 21% in 2011. However about one in five people are smokers in cornwall however in mancherster