Health Care in the Presidential Election Essay Sample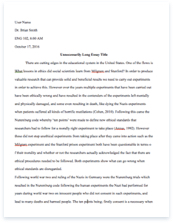 The whole doc is available only for registered users
OPEN DOC
Download Essay
Get Full Essay
Get access to this section to get all the help you need with your essay and educational goals.
Get Access
Health Care in the Presidential Election Essay Sample
When it comes to any election health care has always struck a personal chord, even if one was not in the industry of health care. Health has always been an important issue in American politics. The Kaiser Daily Health Policy Report (2008) focused on the different health care related updates that took place regarding the presidential election that took place. It showed how the nominees had spent a considerable amount of their campaign budget on health care; Obama spent more than McCain did. Reports had also shown how much of an issue health care was for the voters as well as reforms for the health care system.
This led to reports on how McCain was criticized in how they doubted his proposal could not help the uninsured. Much of the articles had included an extensive examination for the presidential candidates' health care proposals. They were said to have very different approaches to this issue. The Wall Street Journal mentioned how "Obama favors increased federal control to build a 'universal' system in stages" and "McCain prefers to maximize the incentives for individuals and families to buy private health insurance on their own." Looking at how the election turned out, it seemed the people regarded Obama's strategy to improve the health care system to be more favorable.
Who are the uninsured?
            The uninsured percentage of the population involved those who were under that age 0f 65. They had low to moderately low income. A look into the work status of this population, it would reflect how 71 per cent of the population work full time and hold down more than one job. While this has always been a familiar statistic, it could still get surprising that most of the uninsured were actually employed. It would be expected if the unemployed would be a part of this statistic, however, to be working and to still not have enough to have insurance signaled such a drastic state of the access to healthcare citizens of this country had.
The bulk of the uninsured population was adults and over 18 years of age. These would be the people whose health must be protected because most of them would be the breadwinners of their families. If they do get sick, it would be the family's income that would suffer for it. However, data showed that they were left uninsured. While the number of the uninsured population had been increasing at a disturbing rate, not all of the uninsured residents of the country had been accounted for. A number of the population such as illegal immigrants was also not considered in this statistic.